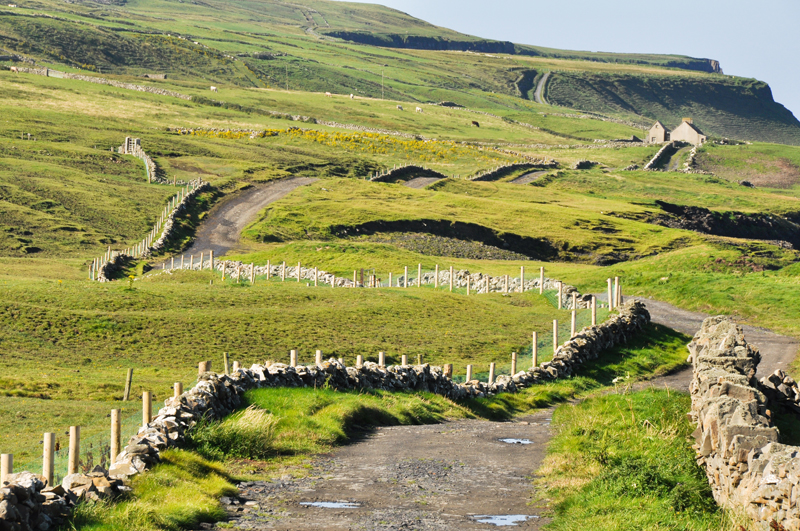 What´s the news from Ireland? Find it here.
Arise, Sir Van the Man!


This week the Queen of England confered a knighthood on Northern Irish singer/songwriter Van Morrison
Hill of Tara - Home of High Kings


Petition to save the Hill of Tara, Seat of the High Kings of Ireland from proposal to run motorway through it.
Ireland's Woman Presidents


The two Marys - Robinson and McAleese - ushered in Ireland's transition to a truly modern country. Both these past Presidents continue to influence at home and abroad for reform.
Irish Business Culture and Etiquette


Go to this excellent site for tips on social mores and good conduct when on business or pleasure in Ireland.
Irish Referendum Day 2015


May 22nd 2015 is a day when Irish citizens will vote on the 34th and 35th amendments to the Irish constitution. Whether Marriage Equality passes with a majority 'yes' or not, the campaign has shown the sea change in Irish contemporary culture.
Nigerian Missionaries in Kildare


The Bishop of Kildare has invited five Nigerian Sisters to minister to Kildare's people.
Sign Up For Ireland Online Newsletter


"Ireland Online" is the newsletter for those interested in Irish Culture. Your editor writes directly from the island of Ireland itself. Culture is dynamic so the Irish Culture site covers Irish heritage, the Irish dispora,as well as contemporary Ireland developments.
Spay and Neuter Week in Ireland


It´s "Spay and Neuter Week" in Ireland. Ireland has lagged in keeping the pet population under control. The ISPCA beckons the Irish to safeguard the doggies and moggies with the quick snip; it´s for the best.
Subscribe to the Irish Culture Newsletter


Would you like to stay in touch with your Irish roots? Learn more about Ireland and the heritage of the people, music, history, culture, and current events. Sign up for the Irish Newsletter to get the news delivered to your inbox.
Trees ARE Irish Culture


The first week of March is Irish Tree Week. Irish Culture owes a huge debt to trees. The first Irish alphabet was the ogham or tree alphabet. The Celtic tree calendar followed the seasonal cycle and an ancient Celtic Goddess even married a tree!
When Power Corrupts


"Power corrupts and absolute power corrupts absolutely."
Editor's Picks Articles
Top Ten Articles
Previous Features
Site Map
Content copyright © 2018 by . All rights reserved.
This content was written by . If you wish to use this content in any manner, you need written permission.
Contact Bee Smith for details.