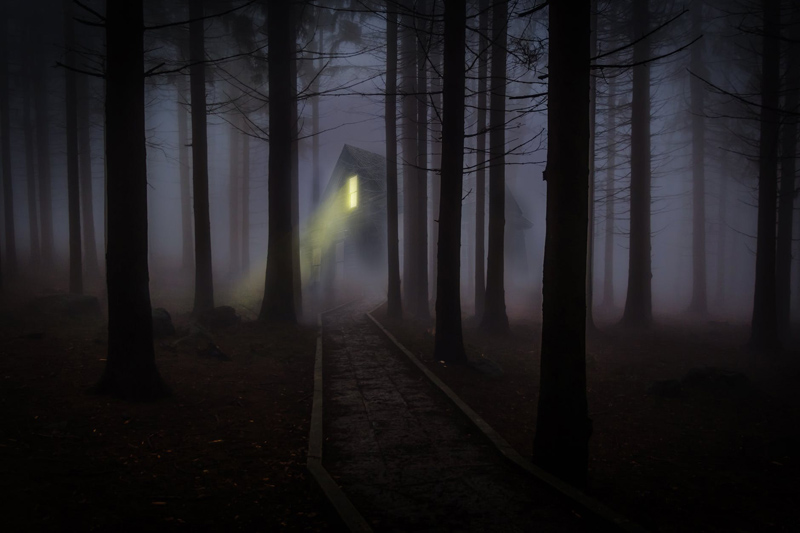 "I shall never forget the weekend Laura died ..... For with Laura's death, I was alone."
So begins the off-screen narration at the opening of
Laura
, one of the most famous and memorable of all the noir mysteries to come out of the 1940s. Released in 1944,
Laura
starred Gene Tierney in the title role and was directed by Otto Preminger, who combined the elements of murder mystery and psychological thriller to brilliant effect. It has an ambience of sophistication, clever dialogue, and ruthless characters played by some of the best movie actors of the day.
As the story opens Laura Hunt, a beautiful advertising executive has been found dead in her apartment, her lovely face destroyed by a shotgun blast. The detective assigned to the case is Lieutenant Mark McPherson, played by Dana Andrews. He is a down to earth investigator, but as he meets Laura's circle of intimate friends, reads her letters and diary, even smells her perfume, he becomes more and more drawn to her. As he looks at Laura's portrait, we can see that he is falling in love with her.
Dana Andrews gives a first rate performance as McPherson, a man whose practical view of the world is turned upside down when he realizes he is romantically obsessed by a dead woman.
Laura's relationships with those closest to her – now the prime suspects in her murder – are shown in flashback, and we can see both why they fell under Laura's spell, and why each might have had a motive to kill her. Gene Tierney herself felt that this was not the strongest performance she gave, but I think that a certain element of passivity in the role is an advantage. This, combined with her great beauty, shows up the essential self-centredness of the other characters. They wanted Laura to embody their own perception of her, whereas McPherson has discovered the real Laura behind the image.
Laura
was based on the novel of the same title by Vera Caspary, published in 1943. The novel is written in five sections, each in the voice of a different character in the story, but the style was simplified in the screenplay, written principally by Jay Dratler.
The characters we see, both in flashback and after the murder, are without exception well played. The narrator whose words open the movie is Waldo Lydecker, played by Clifton Webb. Lydecker was Laura's mentor who introduced her into her smart social set. He is a newspaper columnist with a vicious wit; an egocentric man who delights in using his influence to bring down anyone who gets too close to Laura.
Despite Lydecker's efforts, Laura has a fiancé, Shelby Carpenter, an effete playboy, played by Vincent Price. Laura's aunt, Ann Treadwell, played by Judith Anderson, is in love with Carpenter herself.
All of these characters and their relationship to Laura add to the mystery surrounding her death, and Mark McPherson must delve into the complexities of each of their lives to find the truth.
The final twist in the tail of
Laura
is probably known by many, and possibly rather predictable, but this does not detract from the fascination of this wonderful movie.
Note: I have seen 'Laura' many times in television broadcasts. It is also available on DVD from Amazon.com; you can find it by clicking on this link
Laura (Fox Film Noir)
You Should Also Read:
Gene Tierney


Related Articles
Editor's Picks Articles
Top Ten Articles
Previous Features
Site Map





Content copyright © 2023 by Grace Rostoker. All rights reserved.
This content was written by Grace Rostoker. If you wish to use this content in any manner, you need written permission. Contact Grace Rostoker for details.