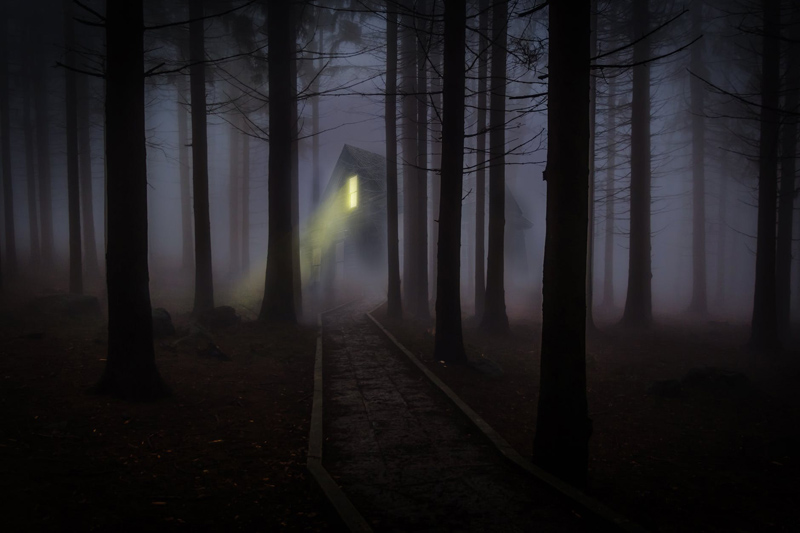 Gene Eliza Tierney was born in November 1920 in Brooklyn, New York. The daughter of a highly successful businessman, Gene's childhood was a privileged one; she attended private schools and a Swiss finishing school.

She began her acting career on Broadway in 1938 and although her early roles were minor, she attracted the attention of influential critics with her great beauty. In 1940 she was spotted by Darryl F Zanuck, the 20th Century Fox movie mogul, who later called her the most beautiful woman in movie history.

Zanuck took Gene Tierney from Broadway to Hollywood, where she made her first movie, Hudson's Bay, in 1941. There followed a succession of movies during the 1940s and early 1950s for which Tierney won great acclaim, including a Best Actress Oscar nomination for Leave Her to Heaven in 1945.

But although Gene Tierney's professional star was riding high during this period, her personal life was not a happy ever after story.

She married fashion and costume designer Oleg Cassini in 1941 – her parents disapproved of the match so the pair eloped to Las Vegas to marry. Their romantic beginning did not last, though, as her rising success overshadowed her husband to the extent that he became known in Hollywood as 'Mr Gene Tierney'.

The marriage produced two daughters. The elder, Daria, was born in 1943 with severe disabilities due to Tierney having contracted rubella (german measles) whilst pregnant. A female marine, although infected with the virus, had gone to see her favorite movie star perform for troops at the Hollywood Canteen. Afterwards she had her picture taken with Tierney, and kissed her.

(This tragic story is identical to the motive for murder in Agatha Christie's 1962 novel The Mirror Crack'd from Side to Side, although Christie's publishers stated she had not known of it at the time of writing.)

Her daughter's disability, her failing marriage to Cassini – which ended in divorce in 1952 – and several turbulent love affairs all contributed to Gene Tierney's growing state of depression. She was admitted to a psychiatric facility in 1957, after police had talked her down from a high ledge, and received electro-convulsive therapy as part of her treatment. The therapy completely erased parts of her memory.

Tierney recovered well enough to return to acting in 1962, but by then the roles available to her were few. Her final screen appearance was in a TV miniseries, Scruples, in 1980.

Achieving greater happiness in her later life, Gene Tierney's second marriage, to businessman Howard Lee in 1960, lasted until his death in 1981.

Tierney herself died in November 1991, two weeks before her 71st birthday. When she first saw herself on screen, Gene Tierney hated the sound of her voice, saying she sounded like Minnie Mouse. She took up smoking to lower her voice, but paid a heavy price as the cause of her death was emphysema.

Gene Tierney was a versatile actress, appearing in suspense movies, film noir, thrillers, romances and mysteries. A few of her most memorable movies are:

Laura (1944), a noir mystery in which a detective must uncover the murderer of a beautiful woman. (Co-starring Dana Andrews)

The Ghost and Mrs Muir (1947), in which Tierney plays widow Lucy Muir, who encounters the ghost of a sea captain in this fantasy romance. (With Rex Harrison)

Leave Her to Heaven (1945). Tierney plays a ruthless, jealous, obsessive woman who will stop at nothing to get her way. (With Cornel Wilde)


You Should Also Read:
Laura


Related Articles
Editor's Picks Articles
Top Ten Articles
Previous Features
Site Map





Content copyright © 2022 by Grace Rostoker. All rights reserved.
This content was written by Grace Rostoker. If you wish to use this content in any manner, you need written permission. Contact Grace Rostoker for details.