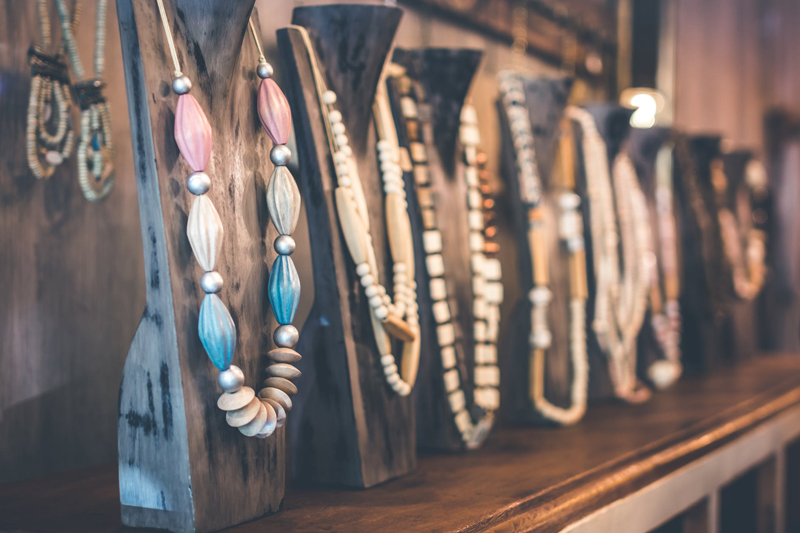 There are many things you can use to make jewelry, that you probably already have around the house.

Old game pieces can be a very good place to start. If you can part with them. If not, you could always find old games at yard sales and second-hand stores. I always have my eye out for good deals.

Scrabble is a very good game to use. The tiles are just right for earrings, pendants, or bracelets. You can either use them as they are with the letter showing or you can find small pictures or clip art to cover one side, then modge-podge it on and seal it. Keyboard keys and old typewriter keys are becoming a popular article for jewelry making. Keyboard keys are easy to find. If you snip the part that snaps it on the board, you can drill holes on the sides and make a personalized bracelet. The old typewriter keys can make nice rings, as well as charms for a bracelet.

Old antique keys and small locks make really pretty necklaces. A lot of these things, you can find at flea markets, if not maybe your attic.

There are so many things you can use to make recycled jewelry. Some of them are; Bingo pieces, buttons, guitar picks, wooden rulers, dominoes, and a popular one, bottle caps.

Some unusual ones are vinyl records. You can cut them into shapes or melt them to how you want it. I've seen colored pencils cut up into small pieces and used as beads. I really liked this idea. I love lots of color. You would use them just as if they were regular beads.

I have found two ways to make jewelry out of knitting needles. The metal ones are cut into small pieces and used as beads, the same as the colored pencils. And the plastic ones can be heated then bent around something cylinder, to make bracelets. These are really cool.

Regular dice or colored dice make a good component for jewelry. You will need a small drill for these.

If you put two empty gun shells and put them together, end to end, you'll have a long type bead. This would make a great bracelet or choker for a guy. Each one would have to have two holes on either end. String together with two threads.

I saved my favorite for last. Using old silverware. A spoon bent around, makes a really nice bracelet. If you have several you can cut the spoon end off (save for another project) and connect one end with jump rings. "A drill is needed here also." The other end you can connect with a jump ring, then a charm then a jump ring. These are very pretty.

Keep on Beadin!










Related Articles
Editor's Picks Articles
Top Ten Articles
Previous Features
Site Map





Content copyright © 2022 by Debbie Witenski. All rights reserved.
This content was written by Debbie Witenski. If you wish to use this content in any manner, you need written permission. Contact Susan Mendenhall for details.