Top 10 Things You Should Know to Prepare for Medical School Admissions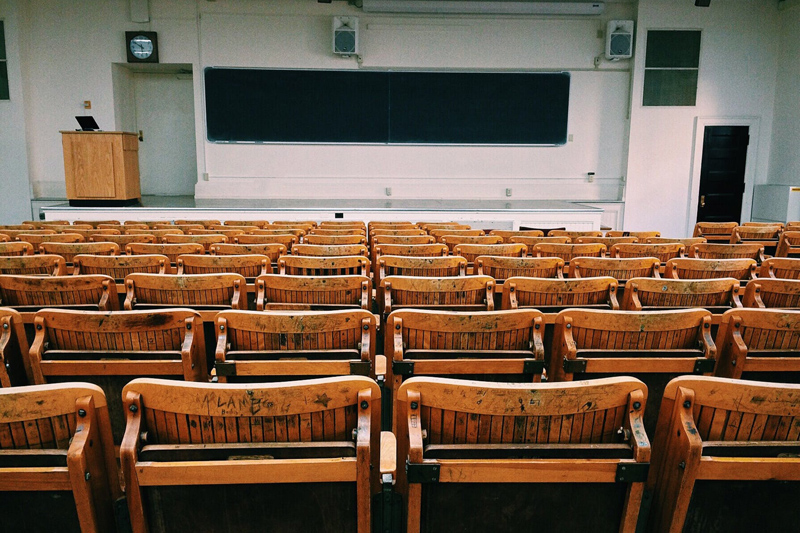 Thinking about medical school? Here is a list of the "Top 10 Things You Should Know to Prepare for Medical School Admissions."
1. Plan early!
If you are interested in medical school or just think you might be interested in medical school, plan on meeting with a guidance counselor or admissions consultant early in your undergraduate studies to discuss your educational plans and options. If you've been out of school a year or two, you would still benefit by visiting with an admissions counselor or consultant.
2. Choose courses wisely.
Medical schools are not necessarily looking for students who complete the classic "pre-med" program, but do favor students with a strong background in the natural sciences (biology, chemistry), physics and mathematics (beyond college algebra). If you completed your undergraduate degree without focusing on these courses, you may wish to go back and add these courses to your repertoire (after speaking with an admissions counselor or consultant to make certain you need them).
3. Keep your grades up.
No, its not necessary for you to have a 4.0 GPA. But, you will need to have at least a 3.5 cumulative GPA to gain entry into most medical schools. Also, if you are not a pre-med or science major, you'll really need to focus on obtaining high grades in your science and mathematics courses as admissions officers will be looking for evidence that you are capable in these areas.
4. Take every opportunity offered to improve/beef up your reading.
All medical students will tell you that medical studies are reading intensive. If your reading skills aren't up to par, you won't be able to cope. If you have any difficulties, find a tutor now!
5. Volunteer.
Admissions officers are looking for evidence that (a) you have leadership skills and (b) you are interested in and committed to working in the medical field. Be as involved in campus culture as possible, given your schedule (i.e. run for office, join academic or fraternal groups, etc.). Also, look into volunteering for health-related community service or public health organizations. These activities will help you demonstrate that you have the drive and the commitment necessary to endure medical school.
6. Start a list of professional contacts now.
You'll need to provide letters or recommendation along with your medical school application. Start making a list now of persons who know you, can comment intelligently on your skills and abilities, and would be willing to recommend you—in writing—later. Also, stay in touch with your contacts. They need to really
know
you in order to recommend you.
7. Become and stay informed.
Read all a bout it! Visit the library and read the A.M.A. Journal and other professional literature. Check out the various online medical/health newswires and generally stay informed about current issues and concerns. You'll find this extremely important as you start prepping for your medical school admissions interview.
8. Prepare for the MCAT and the admissions interview well ahead of time.
Though many graduate schools have sliding scales when it comes to standardized test scores, this isn't true with medical schools. You do need to score well on the MCAT (a 32 or better) and that means that you need to prepare for the test ahead of time. If you can do this on your own with a study guide and sample tests, terrific! If not, find a program or tutor that can help you prep.
The admissions interview is also another area you need to be well prepared for. Sign up with the career office on your campus for information on and help with prepping for an interview. You might also consider taking speech or public speaking or possibly becoming part of a Rotaract/Rotary Club on campus.
9. Complete the admissions application as early as possible.
Take the MCAT in the spring and submit your application to medical school early in the summer. This insures that you have time to procure and submit required documentation (transcripts, letters of recommendation, test scores) and increases the likelihood that you will have fewer last minute problems to resolve.
10. Stay grounded.
Yes, there is a tremendous need for doctors—especially in underserved areas/specialties. However, the reality is that less than 50 percent of those who apply to medical school are actually accepted. Be prepared to apply to at least three schools and try not to be too disappointed if you're not accepted to your first choice—or if you're not accepted at all. Chin up!
For more information on this topic, visit the website for the
American Association of Medical Colleges
or the
American Medical College Application Service
.
Until next time! Lynn Byrne


Related Articles
Editor's Picks Articles
Top Ten Articles
Previous Features
Site Map





Content copyright © 2022 by D. Lynn Byrne, Ph.D.. All rights reserved.
This content was written by D. Lynn Byrne, Ph.D.. If you wish to use this content in any manner, you need written permission. Contact Nicole Amos for details.