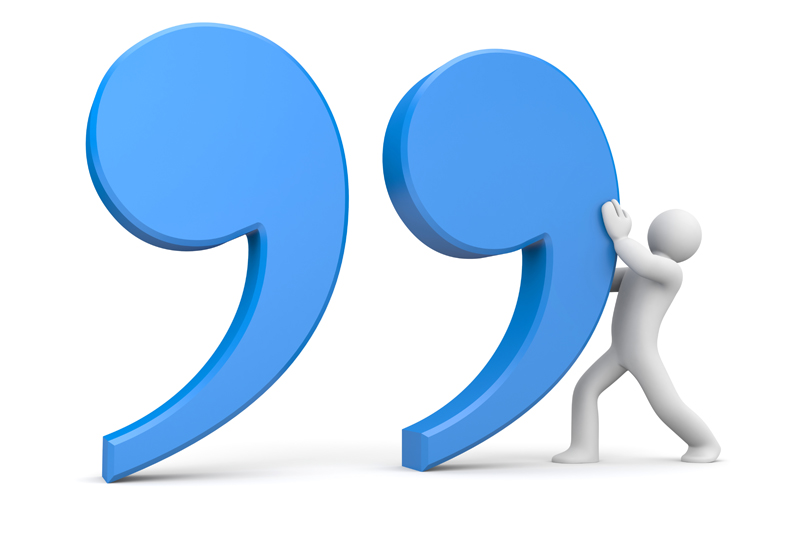 "To manage a system effectively, you might focus on the interactions of the parts rather than their behavior taken separately."
-- Russell L. Ackoff
"The leadership instinct you are born with is the backbone. You develop the funny bone and the wishbone that go with it."
--Elaine Agather
"Leadership should be born out of the understanding of the needs of those who would be affected by it."
-- Marian Anderson
"If one is lucky, a solitary fantasy can totally transform one million realities."
-- Maya Angelou
"A true leader has the confidence to stand alone, the courage to make tough decisions, and the compassion to listen to the needs of others. He does not set out to be a leader, but becomes one by the quality of his actions and the integrity of his intent."
--Anonymous
"The speed of the leader is the speed of the gang."
--Mary Kay Ash
"No person can be a great leader unless he takes genuine joy in the successes of those under him."
--W. H. Auden


Leadership Planes

"See beyond the ordinary."



"Not everything that is faced can be changed. But nothing can be changed until it is faced."
-- James Baldwin
"Failing organizations are usually over-managed and under-led."
--Warren G. Bennis
"Good leaders make people feel that they're at the very heart of things, not at the periphery. Everyone feels that he or she makes a difference to the success of the organization. When that happens people feel centered and that gives their work meaning."
--Warren Bennis
"I used to think that running an organization was equivalent to conducting a symphony orchestra. But I don't think that's quite it; it's more like jazz. There is more improvisation. Someone once wrote that the sound of surprise is jazz, and if there's any one thing that we must try to get used to in this world, it's surprise and the unexpected. Truly, we are living in world where the only thing that's constant is change."
--Warren Bennis
"Leadership is the capacity to translate vision into reality."
--Warren G. Bennis
"The leaders I met, whatever walk of life they were from, whatever institutions they were presiding over, always referred back to the same failure something that happened to them that was personally difficult, even traumatic, something that made them feel that desperate sense of hitting bottom--as something they thought was almost a necessity. It's as if at that moment the iron entered their soul; that moment created the resilience that leaders need."
--Warren Bennis
"Leaders keep their eyes on the horizon, not just on the bottom line."
--Warren Bennis
"The most dangerous leadership myth is that leaders are born-that there is a genetic factor to leadership. This myth asserts that people simply either have certain charismatic qualities or not. That's nonsense; in fact, the opposite is true. Leaders are made rather than born."
--Warren Bennis
"Managers are people who do things right, while leaders are people who do the right thing. "
-- Warren Bennis
"Good plans shape good decisions. That's why good planning helps to make elusive dreams come true."
--Lester R. Bittel
"The key to successful leadership today is influence, not authority."
--Kenneth Blanchard


Leadership - Eagle

"Until you spread your wings, you'll have no idea how far you can fly."

"A leader is a dealer in hope."
--Napoleon Bonaparte
"Leadership is understanding people and involving them to help you do a job. That takes all of the good characteristics, like integrity, dedication of purpose, selflessness, knowledge, skill, implacability, as well as determination not to accept failure."
-- Admiral Arleigh A. Burke
"Leadership to me means duty, honor, country. It means character, and it means listening from time to time."
--George Bush
"And when we think we lead, we are most led."
-- Lord Byron
"Never mistake knowledge for wisdom. One helps you make a living; the other helps you make a life."
-- Sandra Carey
"No man will make a great leader who wants to do it all himself, or to get all the credit for doing it."
-- Andrew Carnegie
"A leader takes people where they want to go. A great leader takes people where they don't necessarily want to go, but ought to be."
--Rosalynn Carter
"It's amazing how many cares disappear when you decide not to be something, but to be someone."
-- Coco Chanel
"The price of greatness is responsibility."
-- Winston Churchill
"Dictators ride to and fro upon tigers which they dare not dismount. And the tigers are getting hungry."
-- Winston Churchill
"Life is change. Growth is optional. Choose wisely. "
-- Karen Kaiser Clark
"Leaders who win the respect of others are the ones who deliver more than they promise, not the ones who promise more than they can deliver."
--Mark A. Clement
"The beauty of empowering others is that your own power is not diminished in the process."
-- Barbara Colorose
"Perhaps the most central characteristic of authentic leadership is the relinquishing of the impulse to dominate others."
--David Cooper
"I am personally convinced that one person can be a change catalyst, a "transformer" in any situation, any organization. Such an individual is yeast that can leaven an entire loaf. It requires vision, initiative, patience, respect, persistence, courage, and faith to be a transforming leader."
--Stephen R. Covey
"An empowered organization is one in which individuals have the knowledge, skill, desire, and opportunity to personally succeed in a way that leads to collective organizational success."
-- Stephen R. Covey
"The man who wants to lead the orchestra must turn his back on the crowd."
--James Crook
You Should Also Read:
Leadership Poems
Success Quotations
Quotations about Leadership


Related Articles
Editor's Picks Articles
Top Ten Articles
Previous Features
Site Map





Content copyright © 2023 by Danielle Hollister. All rights reserved.
This content was written by Danielle Hollister. If you wish to use this content in any manner, you need written permission. Contact Nicole Cardillo for details.