Midnight Binging is Stressing Me Out - What Can I Do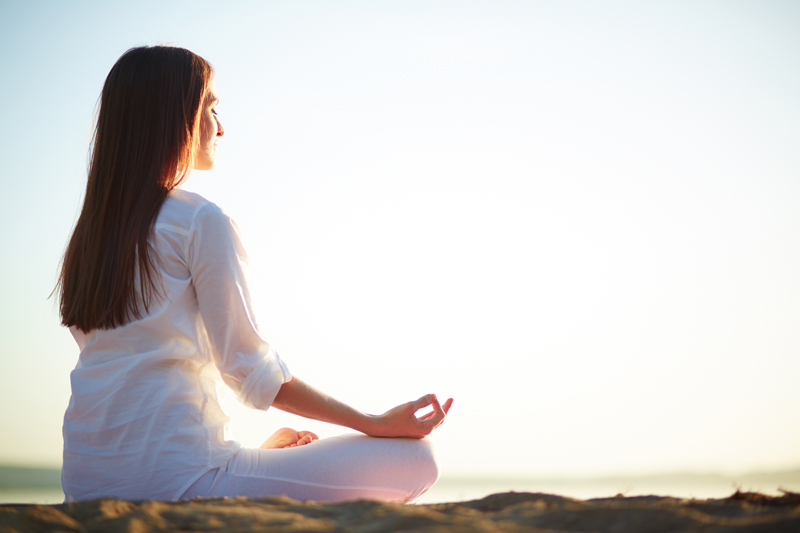 Dear Debbie,

Suffering from Midnight Cravings, I wake up in the middle of the night and eat ice cream, cookies or even fried chicken? Why am I stuck in this pattern? I wake up tired and frustrated.
(Midnight Cowgirl)
Dear Midnight,
Midnight cravings are common to women for one basic reason: Women are worriers.
Many of us don't realize that worrying before bedtime can trigger midnight eating.
Daytime stressors and problems do not end at dark. On the contrary, when the house is quiet, the lights are shut and there are no distractions, this is prime time for women to toss and churn over their problems. In addition, negative thoughts become magnified. For many women food is comforting especially fats and carbohydrates. When our hearts are empty, we eat to fill up emotionally!
What can be done? How do we break the patterns?
First fight fire with fire.
Schedule specific worry time before bedtime; in other words, confront your negativities head on. No more than 20 minutes, please. Preferably, you can write down your worries and problems. Then brainstorm on paper—solutions. Detoxify the stressors by reinterpreting with positive energy to solve.
Meditate before you go to sleep.
Relax your mind by watching your negativities float by you like clouds gliding on the horizon. Begin by breathing to your own rhythm—inhaling and exhaling, relaxing your heart. Then let thoughts float in your head and observe them move on. The important point is not to judge any of your worries or problems. Let them move on. If you get distracted, bring your attention back to your breath. Aim for five minutes. Meditation will clear your mind. The goal is the Zen "No-mind, or No-thing."
Exercise your large muscle groups
during the day which will de-stress and tire you out for bedtime. In my book,
Turn On Your Inner Light
, I suggest walking uphill on a treadmill for 45 minutes at a slow speed, or doing squats, abdominals and push-ups—both large muscles groups. Conclude with relaxed stretching. Note: don't exercise close to bedtime as the endorphins will keep you up!
Eat balanced meals throughout the day.
Make sure your dinner consists of protein, complex carbohydrates (the brown stuff—brown rice, whole wheat bread, whole wheat pasta, or sweet potatoes instead of white potatoes) salad, and vegetables. Fill up on fiber that is readily available in fruits and vegetables. Deprivation will wake you up. The Atkins diet will lower your serotonin. Women need carbs. Make them complex carbs!
Above all, don't count sheep. It's boring.
---
Debbie Mandel, MA is the author of
Turn On Your Inner Light: Fitness for Body, Mind and Soul,
a stress-reduction specialist, motivational speaker, a personal trainer and mind/body lecturer at Southampton College. She is the host of the weekly Turn On Your Inner Light Show on WLIE 540AM in New York City , produces a weekly wellness newsletter, and has been featured on radio/ TV and print media. To learn more visit:
www.turnonyourinnerlight.com


Editor's Picks Articles
Top Ten Articles
Previous Features
Site Map





Content copyright © 2019 by Debbie Mandel. All rights reserved.
This content was written by Debbie Mandel. If you wish to use this content in any manner, you need written permission. Contact Debbie Mandel for details.