How to Keep Your Balance In A Divorce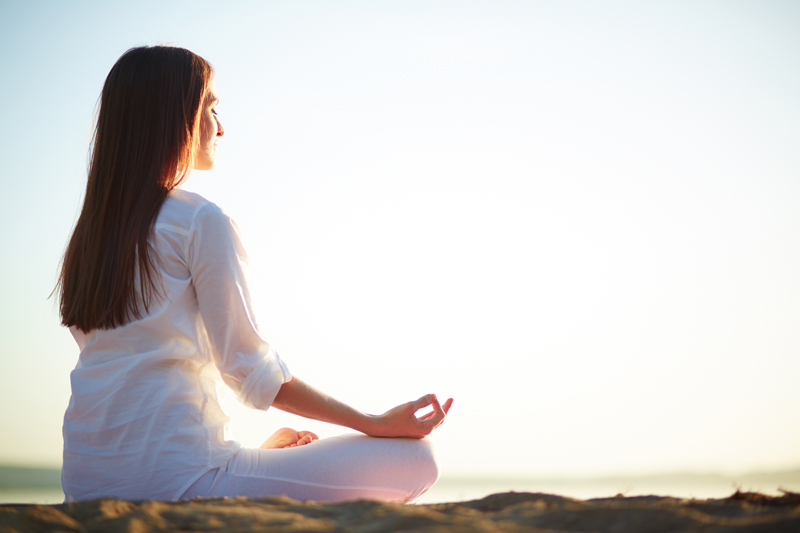 If Ever Two Were Not One …
Lightning has split the house in two. It crashes down while we watch from a distance. We step carefully amidst the rubble of a relationship trying to find the remnant of the original self, no longer attached to a spouse. We fear change. Was it so bad?—"Sometimes you take me over the top." Perhaps, it was even worse, "Sometimes you just push me right off!"
In order to have a successful divorce and disconnect from a failing union the mind and body have to be connected. We need to recover our self-esteem because we have seen ourselves reflected in our spouse's eyes and those eyes may now have a distorted view; "He never made he feel like anything because he never felt like he was anything." Then there are the children who inhale the stress and the angry words. We try to shield them, but if we are depleted, or hostile, then our children sniff us out. They hear what we shout behind closed doors.
No one in the house likes the change that is taking place. Each spouse fears being alone with the self. The children wish that their parents would still be together - good or bad it is all that they know. Everyone fears the unknown landscape. Uncoupling is a process; therefore be patient, self-affirming and honest.
During the marriage one partner's goals might have overwhelmed the other partner's goals. Perhaps one partner was kept in the dark about finances, or did not work outside the home. Divorce highlights the weaknesses of the weaker party.
The key to a successful divorce is to take back your power! Not from your soon to be ex, but to call your spirit back into your body. Try to view divorce as a journey that you took with someone that has ended. Now is the time to journey alone and perhaps meet a kindred spirit on the road.
Here are some suggestions to restore your personal balance. Note, when you are balanced, your child will be balanced. Think of it as putting on the oxygen mask that drops down from the plane on yourself first, then on your child. Because if you pass out from a lack of oxygen, your child will be left unattended.
Forgive your spouse and move on. Don't let your energy be drained by resentment. Everyone has a subjective sense of truth. Reinterpret the divorce with compassion and forgiveness and let it go. You will feel lighter and revitalized.

Stop the self criticism, guilt and negative self-talk. If you have a tendency to self-criticism, then you will continue to attract people who are critical of you as well. When you relate to yourself in a kind and loving way, then you will choose friends and a lover who mirror the same kindness. Pat yourself on the back - a lot.

Work on healing the old wounds because they resurface again and again. These are the wounds experienced in childhood: blows to self-esteem, conformity, doubts and suppression. Start to find your authentic self. Live your true life - dare to live outside the box!

Do not focus on the negative, what is wrong or missing in your life. Do not focus on what is outside your reach. Instead know that we all meet resistance and we will meet wonderful people who will love us and guide us and we will recognize them when they appear.

Open your heart again. Do not be afraid to be vulnerable. Because in your vulnerability, you will find your strength.

Begin a fitness program. Since divorce is competitive and a process, your workout should mirror what is occurring in your life. Take classes in martial arts, or in the gentler forms of yoga or t'ai chi. These process oriented exercises are noncompetitive (as the last thing you need is a competitive environment) and help to restore balance and generate self-esteem. Or if you prefer to be alone, strength train to create substance and power. The message is not to quit on yourself! The confidence you will have in your body will infuse your spirit. Be sure to train your leg muscles to help you walk to your next happiness. My book Turn On Your Inner Light provides mind/body exercises specifically designed help you advance in strength and spirit after a divorce.

Eat a balanced diet. You are what you eat. Follow a sensible eating plan of six meals a day (to be constantly fueled) containing protein, complex carbohydrates and fiber. Eat a rainbow diet of fruits and vegetables to help give you the vitamins and minerals that will keep you healthy and thinking clearly. Drink plenty of water to feel energized. Cut back on stimulants like sugar, caffeine, processed foods and alcohol because you are already on edge.

Get out into the sunlight to absorb light energy. Your mood will lift.

Keep something orange on your desk to generate cheerfulness. If you feel fatigued, look or wear red.

Scrub your house clean! Get rid of the clutter and simplify your existence. Make your living space inviting to others, so that they will want to enter your life.

Learn how to find the balance between giving and receiving. You do not have to be perfect- mother, father, warrior, banker, clown and saint. Many of us have been taught by our parents the important value of giving, but did not learn much about receiving. Ask for help and support. Do not be afraid to ask your children to pitch in. They will be happy to be included instead of artificially shielded. Talk about team work and sharing.

Go out and live. Don't be afraid to go to the movies or the museum alone. Attend lectures and clubs. Join a support group to meet like-minded people who can help you interpret and objectify your situation.
Learn how to budget and manage your finances especially if you have not been involved in family finances - make it a priority.

Get a job or get trained for a marketable skill (if you are not employed). Bringing home a paycheck is gratifying and generates independence. You are setting a good example for your children.

---

Debbie Mandel, MA is the author of Turn On Your Inner Light: Fitness for Body, Mind and Soul, a stress-reduction specialist, motivational speaker, a personal trainer and mind/body lecturer at Southampton College. She is the host of the weekly Turn On Your Inner Light Show on WLIE 540AM in New York City , produces a weekly wellness newsletter, and has been featured on radio/ TV and print media. To learn more visit: www.turnonyourinnerlight.com





Editor's Picks Articles
Top Ten Articles
Previous Features
Site Map
Content copyright © 2019 by Debbie Mandel. All rights reserved.
This content was written by Debbie Mandel. If you wish to use this content in any manner, you need written permission.
Contact Debbie Mandel for details.