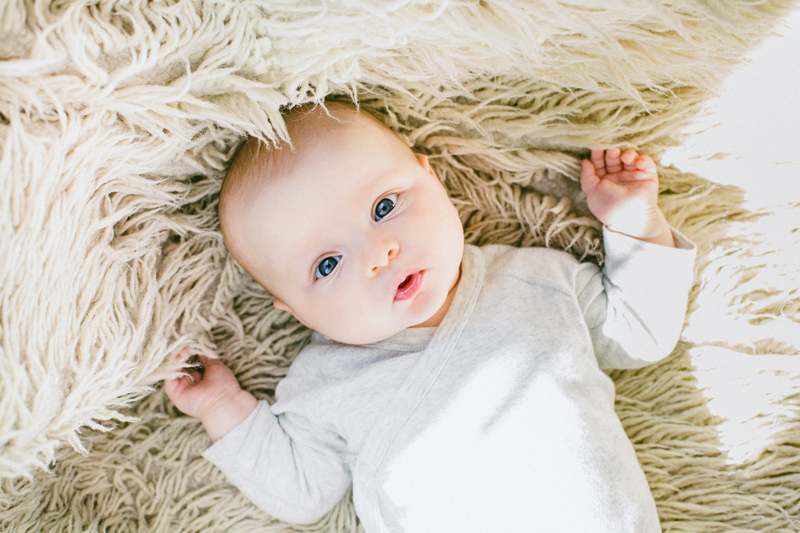 Many parents like long baby names that offer a slew of nickname options. The classic Elizabeth, for example, can be shortened to Eliza, Elsa, Elsie, Liz, Lizzy, Libby, Betsy, Betty, Bette, Beth, and many other pet forms.
But other parents don't want to bother with a long name. They'd prefer something short and sweet. These parents tend to be drawn to the simplicity of super-short names.
The most extreme of these are 2-letter names, including boy names like Al and Ed and girl names like Jo and Lu. Most of these began as nicknames for longer names (such as Albert, Edward, Josephine and Louise), but they became popular enough on their own to be used as stand-alone names. Today's most popular two-letter names are the boy names
Ty
(ranked 247th) and
Bo
(840th).
Most three-letter also began as humble nicknames. Here's a sampling of three-letter names for each gender. The ones in bold are currently ranked in the U.S. top 1,000.
BOYS
Abe, Alf, Ali, Ari, Asa, Ben, Bob, Bud, Cal, Dan,
Dax, Del, Don, Edd, Eli, Gus, Guy, Hal, Ian, Ike,
Ira, Jax, Jay, Jed, Jim, Joe, Jon, Kai, Ken, Kip,
Lee, Len, Leo, Les, Lex, Lon, Lou, Mac, Max, Mel,
Moe, Nat, Ned, Noe, Ray, Rex, Rey, Rob, Rod, Ron,
Roy, Sal, Sam, Sid, Sim, Sol, Tad, Ted, Tex, Tim,
Tod, Tom, Tre, Val, Van, Vic, Von, Wes, Zeb, Zed

GIRLS
Ada, Aja, Ala, Ama, Ami, Amy, Ana, Ann, Ara, Ava,
Bea, Bev, Deb, Dee, Dot, Eda, Ela, Ena, Eva, Eve,
Exa, Fae, Fay, Flo, Gia, Ida, Ila, Ima, Ina, Ira,
Isa, Iva, Ivy, Joi, Joy, Kay, Kia, Kim, Kya, Lea,
Lia, Liz, Lou, Luz, Lyn, Mae, Mai, May, Meg, Mia,
Mya, Nan, Nia, Nya, Ola, Oma, Ona, Ora, Osa, Ota,
Ova, Pam, Rae, Sky, Sue, Tai, Tia, Una, Zoa, Zoe

Names with 4 letters are (of course) not as short as the names above, but many are also good choices for parents who are attracted to minimalist names.
This site needs an editor - click to learn more!

You Should Also Read:
One Syllable Girl Names
Super Long Baby Names
One Syllable Boy Names




Related Articles
Editor's Picks Articles
Top Ten Articles
Previous Features
Site Map





Content copyright © 2023 by Nancy Man. All rights reserved.
This content was written by Nancy Man. If you wish to use this content in any manner, you need written permission. Contact BellaOnline Administration for details.