The Tigerfish for Brackish Water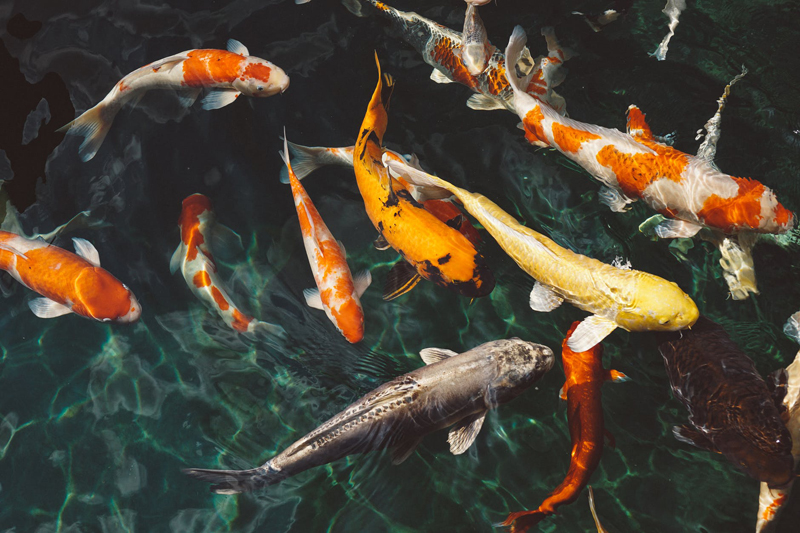 Brackish water is semi-salty water. One of the great fish you can keep in brackish water is the Siamese Tigerfish.

This type of an aquarium is a specialization in fish keeping. Why go there, you ask? Well, some people enjoy it because regular fluctuation of the salt level can help keep the fish healthy and parasite-free. We all know what a challenge it seems to be many times to keep our dear fish healthy.

It really depends on what kind of fish you are keeping, but usually you should keep the specific gravity from 1.005 to 1.010. (Specific gravity is the ratio of the density of a substance to the density of water when they are both at the same temperature.)

Some fish you will find at the pet store are sold as freshwater fish, but actually do better in brackish water - such as: mollies, Florida flagfish, and some cichlids such as chromides and black-chin tilapia. On the other hand, there are, of course, purely brackish water fish such as the Siamese Tigerfish.

The Siamese Tigerfish is a carnivorous fish who enjoys live foods, but can get accustomed to frozen foods (raw shrimp, plankton, crickets, and earthworms). Their pH should be kept between 7.2 and 7.9 and water temperature between 76 and 80 degrees Fahrenheit.

Just be aware that this fish is aggressive toward other fish who are not its size. Put anyone smaller in there, and they might end us as a tasty snack for good ol' Tiger! This is just the usual matter you always deal with in considering which kind of fish to choose when populating your aquarium.
You will need a large tank if you are seriously considering having the Tigerfish at home. They can grow up to 15 inches long! They won't get quite that big if your tank isn't big enough, though. For the happiness of everyone involved, plan on keeping Tigers in a tank that is about 75 gallons.

As you can see, this is a fish for aquarists with at least a little experience fishkeeping under their belts in order to expect great results and have a happy experience with your little Tigerfishy! Of course, there is the advantage of a larger tank, in that, the more water you have, as I've said before - the temperature fluctuates less than in a smaller aquarium and - your filtration system is going to be a great help in keeping the water clean for your fishes. This is a big plus in the direction of good health for your fish.

Check out this YouTube video of Tigerfish! It's entitled "dats siamese tiger fish part 2":

www.youtube.com/watch?v=QHT4hW3gCik A picture is worth a thousand words!


You Should Also Read:
The Importance of Clean Water For Betta Fish


Related Articles
Editor's Picks Articles
Top Ten Articles
Previous Features
Site Map





Content copyright © 2022 by Mary Brennecke. All rights reserved.
This content was written by Mary Brennecke. If you wish to use this content in any manner, you need written permission. Contact Mary Brennecke for details.