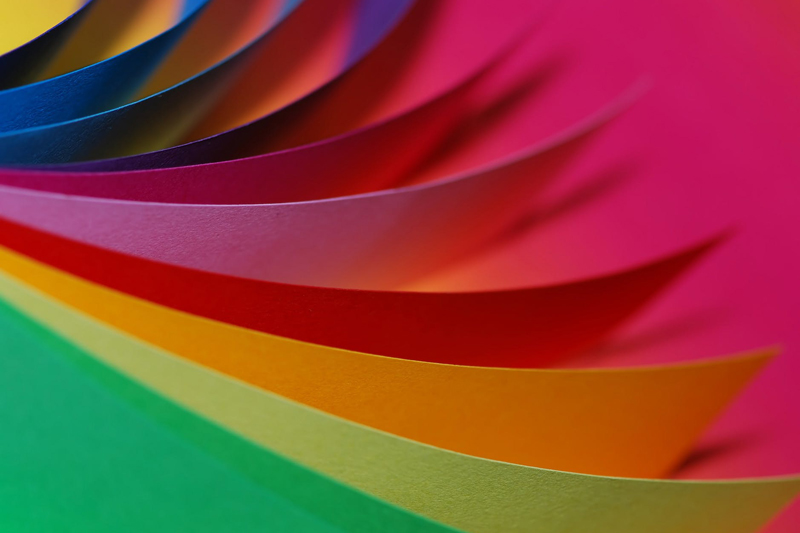 Today's paper flower project is a rose with petals made from rectangles. What's great about this flower is that the base is flat, which makes it easy to attach to surfaces like cards, frames, and boxes. While you can make this using just about any text-weight paper, I like to use handmade paper because it's soft and easy to coax into shape. The finished rose measures about 1-1/4 inches in diameter.
You will need:
* Handmade paper, enough to make the following:
- 13 rectangles, each measuring 1 x ¾ inch
- One 1 inch by 3-1/2 strip
- One 1-1/2 x 1-1/2 inch square
* Star punch or template for a five-point star, about an inch in size
* Ruler
* Pencil
* Scissors
* Craft glue
Measure and cut the 13 rectangles to the specified sizes. Take a rectangle and on one end, cut a slit in the middle about a third of the way. On the other end, round the two corners with scissors so that you end up with a tombstone shape that has two tabs at the bottom (see photo).
Using your fingers, gently roll the rounded corners at an angle. Bend the tabs so that they overlap, making sure that the curled corners are facing outwards. Glue the tabs together to form a petal (see photo). Do the same with the remaining rectangles, and set them aside.
To make the center of the rose, measure and cut the strip of paper to the specified size. Fold the strip of paper in half lengthwise, and then roll the paper to form a coil. Secure the end with glue, and set aside.
To make the base of the flower, punch or cut out a star shape from the square paper. Glue a petal to each of the five points to form an outer ring of petals. Next, glue another five petals to the base inside the ring so that they overlap with the outer petals. Take the last three petals and glue them inside the inner ring, spacing them evenly. Finally, take the coiled paper and glue it in the center of the flower, with the folded edge facing upwards.
The rose is now finished and ready to use! To complete the look, you can cut out leaves from green handmade paper and add them to the rose. You may want to curl the leaves a bit to add dimension.
You Should Also Read:
Paper Rose
Fringed Paper Flower
How to Make a Tissue Paper Flower


Related Articles
Editor's Picks Articles
Top Ten Articles
Previous Features
Site Map





Content copyright © 2022 by Mia C. Goloy. All rights reserved.
This content was written by Mia C. Goloy. If you wish to use this content in any manner, you need written permission. Contact Mia C. Goloy for details.