Italian Valentine's Day Dinner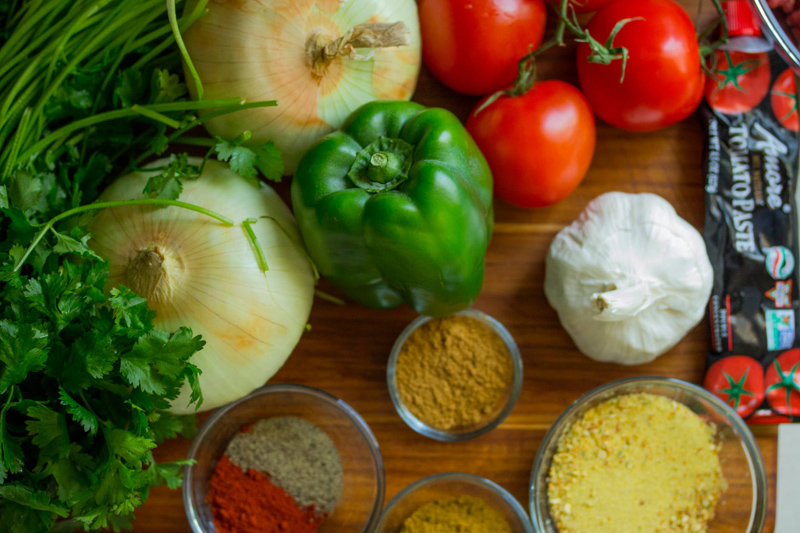 Here is my menu and recipes for a romantic Italian Valentine's Day Dinner. Enjoy!

Antipasto:

Spinach and Strawberries Salad with Balsamic Vinaigrette, Goat Cheese and Strawberry Topped Crostini

Ingredients:

1 small package of creamy goat cheese
sourdough bread or baguette
strawberries, washed gently
a pack of pre washed baby spinach
a handful of walnuts or sliced almonds
olive oil and balsamic vinegar
salt and pepper

If you use a baguette, just cut a couple of slices (about ½ inch thick) for each serving. But if you use a loaf of sourdough bread, it's better to remove the crust on each slice and then cut them in squares (2 or 3 inches wide). However, using cookie cutters, you can make these in any size and shape you prefer, even hearts – how fun! Slightly toast the bread and top with some of the goat cheese and a sliced strawberry. Depending on their size, place 1 or 2 crostini on your antipasto (or salad) plates.

Make the salad by dressing the spinach with a balsamic vinaigrette dressing. You can also make your own (like a real Italian) by simply combining olive oil with balsamic vinegar, salt and pepper. Toss gently to coat the salad and place on each plate next to the crostini, topping with a few slices of strawberries and a few pieces of walnut pieces of sliced almonds.

Main Course:

Penne with Creamy Mushroom Sauce, Chicken Saltimbocca with Prosciutto and Fresh Sage

Done the real Italian way, a very small serving of pasta would be served first as Primo Piatto (First Course). Then the Secondo Piatto (Second Course) would follow, with the chicken and a small Contorno (Side) of cooked vegetables or salad, which in Italy is never eaten as a starter. Either way, it is your romantic Italian Valentine's Day dinner and you decide. But if you serve the pasta with the chicken together, keep the portions small and light.

Ingredients for Penne with Creamy Mushroom Sauce:

1 small package of mushrooms
olive oil
chopped garlic
chopped Italian parsley
½ cup of heavy cream
grated Parmigiano (Parmesan)

Clean, slice and sauté the mushrooms in a pan with olive oil, some chopped garlic, Italian parsley, salt and pepper. When ready (about 5-6 minutes), add the heavy cream to the pan. Stir and cook with the mushrooms over medium-low fire for another minute. Taste and correct salt and pepper as needed.

Cook the pasta in abundant salted water until al dente (not totally cooked and soft, but with a little bite to it when you taste it) and then drain it about 1 minute before the suggested cooking time on the package. Reserve a cup of the cooking water, toss the pasta in the pan with the mushrooms and the cream. Mix and add some of the reserved cooking water, just enough to help the creamy sauce coating the penne. Serve immediately bringing Parmigiano cheese to the table.

Ingredients for Chicken Saltimbocca with Prosciutto and Fresh Sage:

1 chicken breast
few slices of Italian Prosciutto
few fresh sage leaves
1 cup of chicken broth

You may use pre-sliced chicken breast for convenience, otherwise cut the breast in 6-8 small thin slices. Place a slice of Italian Prosciutto and a fresh sage leaf over each slice. Roll up the slices and secure them with a toothpick, so they don't open up while cooking. These are called "Saltimbocca" (literally "Jump in the mouth") and because of their small size you could eat them in a single bite or two. The recipe is originally from Rome, where they are made with veal or tender beef.

Dredge these in a little flour, which has been seasoned with salt and pepper. Then lightly brown them in a mix of butter, olive oil and a little salt and pepper. When nice and golden on both sides, add a half cup of white wine (possibly the same that you are having with your dinner) and let the wine evaporate while cooking for about a minute or two. Add the chicken broth, cover with a lead and let simmer on a low flame for another 5 to 6 minutes or until the juices and the broth have reduced to a nice gravy. The smaller the Saltimbocca, the easier and faster they will cook through. Serve with the side of steamed veggies, simply dressed with some olive oil, salt and pepper.

Dolce (Dessert):

Fresh Strawberries and Vanilla Ice Cream

Stay simple and have a delicious little bowl of fresh healthy strawberries the way we served in Italy – sliced and dressed with lemon juice and zest (the grated peel of the lemon, but only the yellow part) and a bit of sugar. If you prepare them in advance and let them rest in the fridge for a couple of hours before to serve, the flavor of the berries and the lemon will combine with the sugar and the juice will taste like heaven. Add richness by topping with vanilla ice cream and chocolate syrup or just grated chocolate.

Wine:

A white wine, such as an Italian Vermentino or even a Chardonnay, which will pair well with the antipasto, the creamy sauce of the pasta and the chicken. A Prosecco or Spumante (Italian sparkling wine) will be nice for the dessert.



Related Articles
Editor's Picks Articles
Top Ten Articles
Previous Features
Site Map





Content copyright © 2023 by Cinzia Aversa. All rights reserved.
This content was written by Cinzia Aversa. If you wish to use this content in any manner, you need written permission. Contact Cinzia Aversa for details.