Attracting Love and Romance This Valentine's Day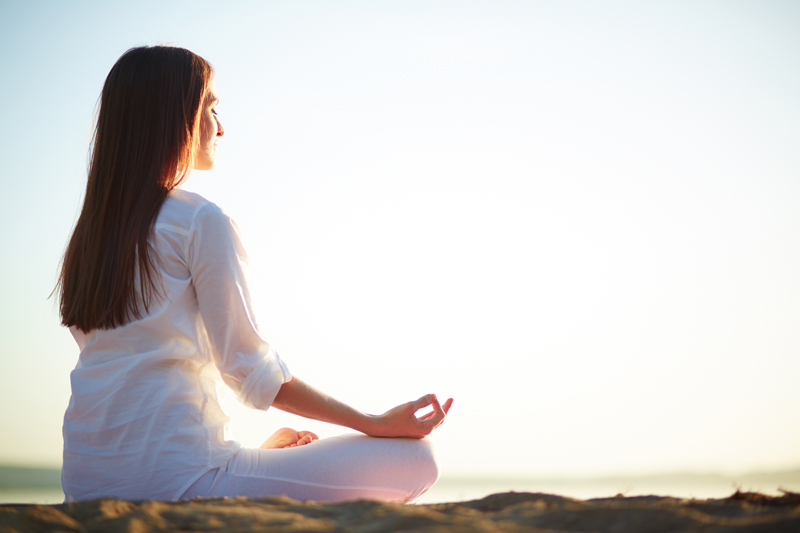 I remember as a child hoping that I would receive a big red Valentine at school from a secret admirer, a cute boy; who am I kidding, any boy would have sufficed! When I didn't get one, I wondered what was wrong with me and imagined that everyone else was basking in the red and white lace glory of their many cards. For many of us those uncertain times have not changed. Because we have a day designated for Amore, for those of us who are without a partner, have just lost a partner, closed the door on one, or live without romance at home, Valentine's Day can be a painful reminder of what is missing in our lives and might trigger feelings of stress and inadequacy. That's the problem. The solution is to go straight to the heart of the matter: Be your own Valentine! When you become your own Valentine, others will fall in love with you. In fact, you will have so many admirers that you will have to make choices.
Here are some suggestions for attracting love and romance to your life.
First see and appreciate who you are. Stand in front of a mirror and recite: "How do I love thee let me count the ways." Now list what you love about yourself. Begin with the superficial, physical attributes: eyes, mouth, hair, or nails, etc. and then move onto your spiritual qualities: kindness, or humor. Keep practicing; eventually you will see more things about yourself that you like.

Act like a goddess. If you hold yourself in high esteem, others will too. They will see the power in your eyes. Tap into your power! Also, goddesses are not afraid to initiate; they are not passive flowers waiting to be picked off the vine. Note: if you have a hard time feeling like a goddess, get a new haircut or buy some new makeup. Accoutrements and costume are great facilitators.

Once you become a goddess, you can feel more comfortable about making yourself vulnerable. In order to find love, you have to take a risk and open your heart, ultimately communicating your feelings to another person. Sometimes that means being the first one to say, "I love you."

Cultivate a humorous eye. Use your sense of humor regularly and liberally. Others will find this cheering and will gravitate towards you. No one wants to be around a frowner or a nag. Give off good energy and good energy will bounce back to you.

Go out with the girls and party. Don't wallow and isolate yourself. Girlfriends can be a lot of fun and you can support each other.

Be kind and considerate. Our time period seems to be short on civility. Step outside your ego and try to see things from the other side. Cut the other person some slack and that will reflect nicely on you.

Enhance your best attributes. When you dress, accentuate the positive, not necessarily fashion's dictates. Express your true self and your true colors.

Know your limitations and work on them. If you don't like some of your bulges, then exercise regularly combining cardio and strength training. Follow a balanced diet and make wise choices. Meanwhile wear clothes and lingerie to camouflage.

Go to the gym. Exercise to raise your endorphins. Besides you never know who you will meet. Exercise raises libido and there are partnered romance workouts that you could do together when you have someone in your life.

If you have a lover, set the mood: candles, sheets, music, a trail of dropped clothes, flower petals…, bring the romance back into your life with the power of your imagination. Set the stage and direct the scene. That way your fantasy will become your reality. If you don't have a lover, set the mood anyway. You can eat your dinner by candlelight and bud vase. You can take a bath with music, fragrances and candles as you sip a glass of wine. Give yourself a lift - buy yourself something special…

Do volunteer work on Valentine's Day. Helping others less fortunate than you will help you regain a positive perspective. You will focus on what you have instead of what you don't have!
Don't dread Valentine's Day this year. Make it work for you. Send yourself a card in the mail. Also, make up your mind to be reasonably happy. No one can compete with the movies or your fantasies!
---
Debbie Mandel, MA is the author of
Turn On Your Inner Light: Fitness for Body, Mind and Soul,
a stress-reduction specialist, motivational speaker, a personal trainer and mind/body lecturer at Southampton College. She is the host of the weekly Turn On Your Inner Light Show on WLIE 540AM in New York City , produces a weekly wellness newsletter, and has been featured on radio/ TV and print media. To learn more visit:
www.turnonyourinnerlight.com
---


Editor's Picks Articles
Top Ten Articles
Previous Features
Site Map





Content copyright © 2023 by Debbie Mandel. All rights reserved.
This content was written by Debbie Mandel. If you wish to use this content in any manner, you need written permission. Contact Debbie Mandel for details.