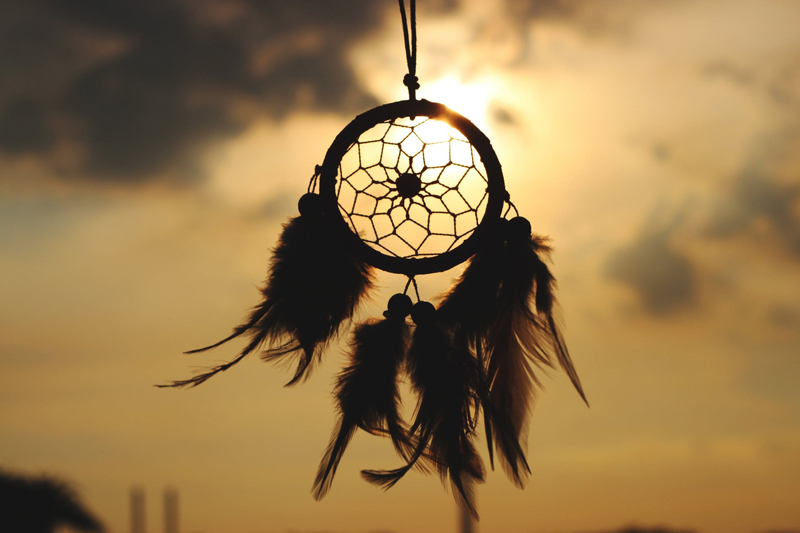 Sacred Sister, rise gently with Grandfather Sun and give thanks to the Creator for the new day. Step outdoors and stand in nature whenever possible. Better still, stand barefoot on Mother Earth. Breathe deeply. Set your intention to be aware of the Spirit of the Creator. Gently stretch your body Sister, stretch. Bless and praise your magnificent body. Send thoughts of love and appreciation to your body from head to toe. Acknowledge yourself as a sacred creation of the Divine. Give thanks.

Sacred Sister, be strong in the presence of the Creator and in His mighty power. Enjoy a few deep breaths. Stand strong and feel your feet firmly on the ground. Release negativities from your soul down into Mother Earth where she magnificently recycles the energy into light that nourishes the world. Our ancestors knew the value of purification. Now Sister, take a deep breath and take your position. Your grandfathers were once great warriors. Take a stand against negativity with the love and support of your ancestors. Prepare yourself well Sister and follow the guidance of the Creator. Stand firm with the belt of Truth at your waist. The truth is you are a beloved being protected by the breastplate of Righteousness. Allow yourself to know that you are good, you are great, you are forgiven. Your feet are supported by the gospel of Peace as you walk about on the path of light today. In addition to all this, Sister, take up the shield of Faith, with which you can dissolve the sorrows of yesterday and the worries of tomorrow. Cover your beautiful head with the helmet of Salvation and know that you are free. Finally, carry with you the sword of the Spirit, which is the Word of God in your heart. You are ready for your day.

Sacred Sister, you are a mother, a grandmother, a daughter, an aunt, a teacher, a nurse, a healer. You are many good things. As you go about your busy day remember to gather your energies. This is important in that we often get swept up in the complexities of the world which can lead to anxiety, doubt, fear, anger, and a loss of energy. Restore balance to your soul by realizing that you are the ruler of your thoughts. Take a deep breath and claim dominion over your mind. Restore energy back to your body by breathing in peace, and exhaling tension and stress. There is never a moment when you do not have access to the Love and protection of the Creator. A moment or two to set your intention to be aware of the Great Spirit is all that is needed. Feel the Peace of the moment envelop you as you think about things to be grateful for. Experience the evolution of your soul as you expand your mind, body and spirit towards wholeness.

Imagine yourself as Sister Sky and the clouds are your life situations. You stay calm, constant, and cerulean blue as the drama and the conflicts of the day pass by like dark clouds. They come and they go. Do not resist. Trust in the Great Spirit and rely on the spiritual wisdom and love of your ancestors to guide you. Lift your soul by stepping up your vantage point to a higher perspective, Sister. From there you are able to see that you are surrounded by love. You even begin to realize that you love yourself too. Demonstrate this feeling by ending your work day with a sense of accomplishment and gratitude. Be kind to yourself. Remember your truth. Bless your workplace and yourself then leave in peace.

Sacred Sister, as evening approaches and Grandmother Moon begins to appear, reflect upon the many blessings of your day. Release any negativity and stress back to Mother Earth in prayer and meditation. Shift your inner thoughts to those of forgiveness and study the wisdom and Love of the Creator found in His Word. Study the ways of His creations, in the glorious nature around you. Study the universe. He is there. Smile in your sleep, my Sacred Sister. Sleep deeply as your precious body and soul regenerates and heals through the power of the Spirit. Rest sweetly through the night knowing that your union with the Creator is complete.




Related Articles
Editor's Picks Articles
Top Ten Articles
Previous Features
Site Map





Content copyright © 2022 by Jacqueline Olivia Pina. All rights reserved.
This content was written by Jacqueline Olivia Pina. If you wish to use this content in any manner, you need written permission. Contact Jacqueline Olivia Pina for details.