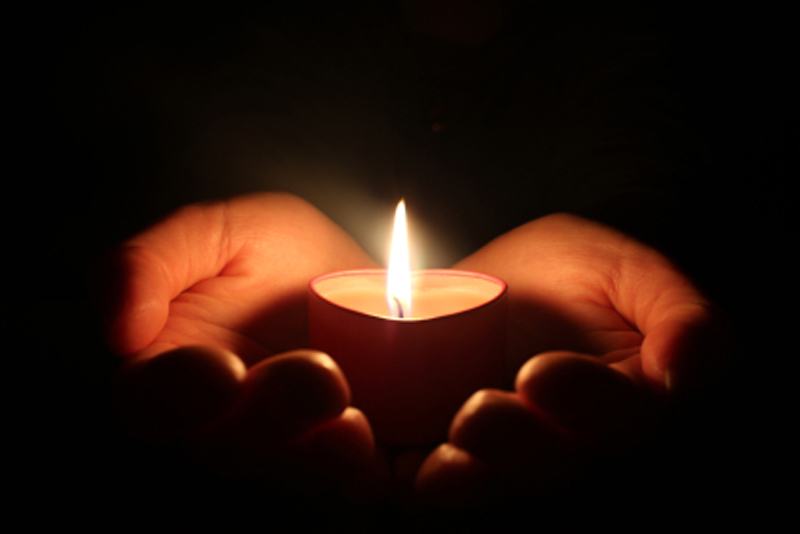 The old healer of the Land of Cups sits in his garden lost in thoughts of the past. He sees two children standing in the garden. The taller one is offering the shorter one some white flowers from one of the six cups that are surrounding them. The cottage behind them is the place that he had lived as a child. There were so many happy memories in this place. He comes here often to reminisce and drift away on thoughts of happy times spent with friends and family.

His mind drifts back to a time when he was a child. It seems such a long time ago. He had a little sister back then. She followed him everywhere and he thought of her as such a nuisance. But as time went on, and they both grew up she became his best friend and confidant. She passed on into the other world several years ago and he missed her still.

It was his sister who had encouraged him to become a healer. He would never have had the courage or conviction to choose that pathway if it wasn't for her confidence and trust in his abilities. She knew, even when they were children, that he had a special talent and skill as far as healing went.

He smiles once more at the children laughing and playing among his white memory flowers and walks back into the world of the present. It is always a bitter sweet journey for him. He is getting older and his body and mind don't work nearly as well as they did in the past. But, he is still young enough in spirit to be eager and ready to act upon that which the future holds for him.

If the Six of Cups appears in your reading it is reminding you that thoughts of the past can be a welcome respite from the present. However, spending too much time in the past can keep you from enjoying that which is right before you in the present. Being trapped in thoughts of the past can also prevent you from making plans for the future.

I am sure we all know a person or two who dwells on the past. When you speak with them they take you down memory lane over and over again until you really can't wait to escape and come back to the future. Being stuck in a period of time that no longer exists isn't healthy or wise, especially if that period of time brings back painful or uncomfortable memories. Why dwell on what might have happened? The past is the past for a good reason.

The same can be said for negative fantasy as far as the future goes. We have the capacity as humans to "what if" ourselves into situations that might or might not happen. Being caught in the trap of "what if" keeps us from experiencing "what is".




Related Articles
Editor's Picks Articles
Top Ten Articles
Previous Features
Site Map





Content copyright © 2022 by Linda J. Paul. All rights reserved.
This content was written by Linda J. Paul. If you wish to use this content in any manner, you need written permission. Contact Linda J. Paul for details.