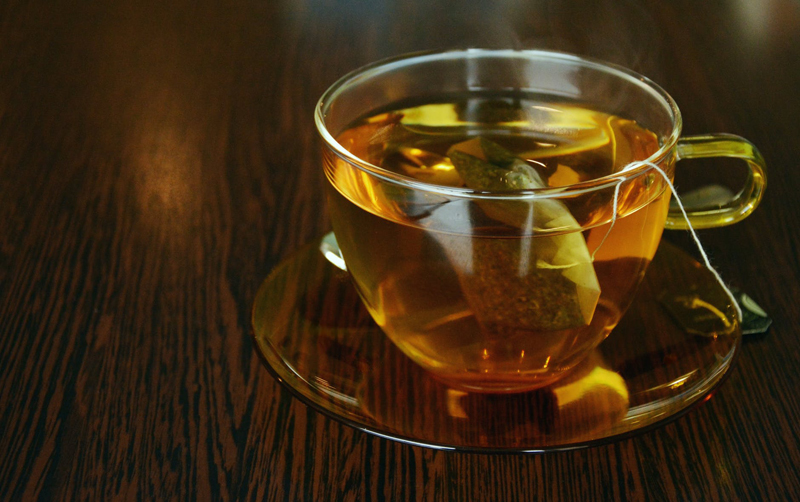 Groundhog Day Tea

Well it's almost that time again, when North America's most famous groundhog bids us all with a tiny bit of a forecast.

Punxsutawney Phil takes up residence in Punxsutawney Pennsylvania. He loves his warm little burrow on Gobblers Knob but every year on February 2, little Phil will come out of his cozy abode, and in front of thousands of eager on-lookers, he will predict the weather for the rest of the winter.

Some more facts on Punxsutawney Phil: he has been making these weather predictions for over one hundred twenty five years now. According to the "inner circle" (those men in their top hats), Phil has been right 100% of the time!

Punxsutawney Phil has somewhat of a legendary history: supposedly in the summer a picnic is held in Phil's honor and at this picnic the famous groundhog will consume a tiny sip of a special drink called the "elixir of life". This drink then gives Punxsutawney Phil seven more years of life!

According to the "inner circle" there has only been one Phil! Groundhog Day actually was started by the early settler. They had a celebration called Candlemas Day where great deals of activities were scheduled around the day. Candlemas means "For as the sun shines on Candlemas Day, so far will the snow swirl in May". As one could see it simply meant that the winter would extend into spring.

The very first official Groundhog Day was in the 1800's, but the first one held on Gobblers Knob was February 2, 1887. His name was once Br'er Groundhog until he was renamed after King Phillip.

Phil comes slowly out of his burrow and then will speak to the "inner circle" Groundhog Club President in his groundhog language. The president will then tell us in an official proclamation what Punxsutawney Phil's prediction is.

The accommodations will have visitors wishing they had a nice cozy burrow for themselves but at Gobblers Knob the public may enter at 3 a.m. for the prediction at 7:25 a.m.! There is only standing room, no shelter but there is a bonfire, the event coordinators will encourage you to dress warmly and bring a thermos of tea!

There is a cacophony of activities for the little weather predictor. The activities presented are coordinated with the Chamber of Commerce and the local restaurants, stores, and hotels. There are many activities for all ages. But the tie to the culture of tea is strong. The long traditions that are practiced with Punxsutawney Phil have much to do with the early settlers of the area and the tradition of tea was not forgotten. Many of the hotels, bed and breakfasts, and lodges hold a tea.

One can find English Tea, high tea, and afternoon tea. The standard menu faire is offered such as: cakes, pies, tarts, shrimp, sandwiches, and finger foods. The tea may be relaxed and small or in the larger hotel a bit more on the elegant side.

So if you ever go to see Groundhog Day in person: go early, dress warmly, and pack a hot thermos of tea. For me, I will make tea and watch Punxsutawney Phil on TV, and when he is done predicting I will grab another cuppa tea and watch the 1993 movie Groundhog Day with Bill Murray!

Have a fun Groundhog Day!



Related Articles
Editor's Picks Articles
Top Ten Articles
Previous Features
Site Map





Content copyright © 2022 by Mary Caliendo. All rights reserved.
This content was written by Mary Caliendo. If you wish to use this content in any manner, you need written permission. Contact Mary Caliendo for details.