Wearing Black to a Wedding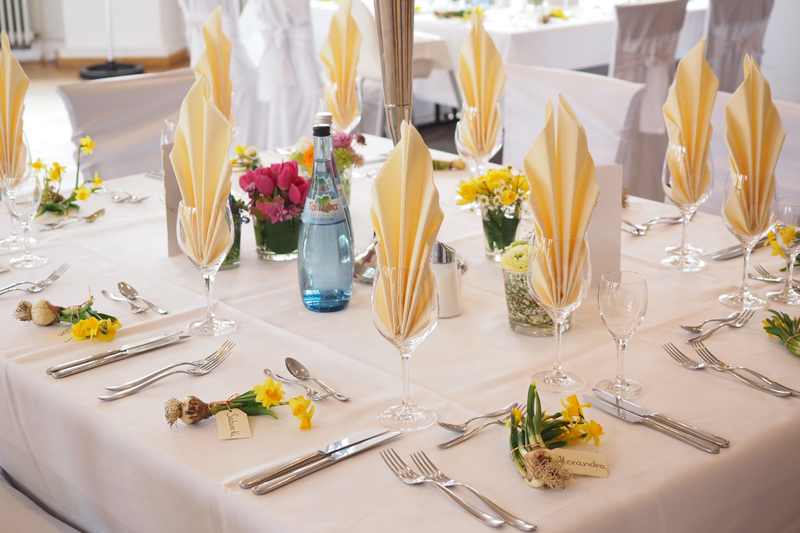 Black is no longer reserved just for funerals. Gone are the days when black signified being in mourning. Truth be told, black looks good on just about anybody. It's slimming. It goes with everything. And everyone needs at least one LBD (that would be Little Black Dress) in their closet anyway.

It used to be that if you chose to wear black attire to a wedding the attendee was making a negative statement against the marriage. It was a not-so-subtle way of letting everyone around you know that you did not agree with either the bride or groom's decision. As tacky as that is, one hopes you would just not attend the wedding. If you don't agree with the marriage then don't go. It's a wonder you were even invited in the first place. A wedding is an opportunity to celebrate. If you can't enjoy the day, don't attend the wedding. And wearing black these days will just mix you in with the rest of the savvy, well-dressed set anyway.

Now, if there was a recent death in your family and the bridal party knows you are actually mourning someone, you may want to consider wearing a perkier color. Your decision to wear funeral attire to a wedding will not put anyone in a celebratory mood. If you are truly missing a loved one, attending a wedding and detracting from the happy moment might not be the best and most considerate decision. If you are miserable and don't believe that celebrating with those dear and near are going to lift your spirits then it's completely acceptable to stay home. You will be happier and the bride and groom will be able to concentrate on their special day. Sure you will be missed. But you will be appreciated for your gesture.

Many bridesmaids these days wear black. And tuxes are more likely to be black than white right? It's the bride we don't want to compete with when it comes to color. If you are torn between wearing black or wearing white please, please, please wear black. White is the bride's color and you NEVER upstage or in any way detracts from her day…EVER!!!

Of course, like any dress you are going to wear, you need to consider the time of day and the season. You wouldn't wear a cocktail dress – black or any other color – to a morning wedding. You also would not wear a black velvet number in July – even if it is strapless and short. Wear the lighter cotton or wool gabardine, black dress with a jacket or shawl to a wedding taking place in the morning or early afternoon. If a wedding begins after 4:00, however, silkier, sassier, more cocktail attire will do in any color – including black.

Formerly considered inappropriate to wear on someone's happiest day, black is now acceptable. So grab that LBD and celebrate. Mazel tov!!




Related Articles
Editor's Picks Articles
Top Ten Articles
Previous Features
Site Map





Content copyright © 2022 by Lisa Plancich. All rights reserved.
This content was written by Lisa Plancich. If you wish to use this content in any manner, you need written permission. Contact Lisa Plancich for details.