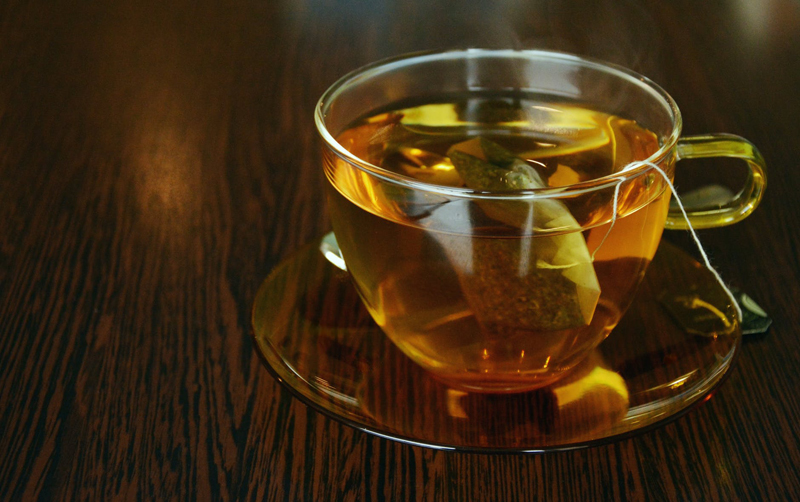 Romancing the Tea

Love and romance is in the air! Why not bring the romance to your tea cup? Whether you are preparing a special dinner for a beloved Valentine or you just want a start a "fire" for yourself you can take it up a notch in your tea cup.

When making tea; blending seems to be on trend. Many tea lovers and tea companies are finding ways to bring not only antioxidant power, but vitamins and minerals to our teas thus creating outstanding tasting teas and teas that are healthy and beneficial as well.

So whether you may want the sweetest of tea or want the hot stuff, here are a couple of ideas for you:


Thinking Chocolate:

Here's a recipe that is quick and easy and sweet for your sweetest or an indulgence for yourself:

Very Chocolate Tea

You will need:

2 Saucepan & tea pot

7 (can use 6-8) black tea bags (your favorite tea or variate with a mint tea bag)
2 cups of water (use filtered fresh water)
2 cups milk (can use 2% for less calories or whole milk for richer taste your choice)
4 oz chocolate syrup (your taste choice of type milk/dark choc.)

Optional: Whipped cream & sprinkles (red and pink for Valentines Day)


Directions:

Boil 2 C of water in teapot, steep tea bags for 10 minutes in separate saucepan, set aside. Then pour in 2 C of milk in the 2nd saucepan and warm this over medium heat. Please stir constantly to simmer.

Now add the tea and milk together continue to stir over medium heat for 2 minutes. Add to this the chocolate syrup, stir and blend completely lower heat for 1 minute. Remove from heat.

You are now ready to fill your tea cup or mug (we used small ladle). You may top with whipped cream & red and pink sprinkles! Yummy!
*(can cool & serve over ice for iced chocolate tea)

For those interested in hot stuff, one can spice it up by using chili pepper, black pepper or Cayenne pepper in your tea! It is long known that if we add these spices to our food it serves us up a portion of healthful benefits. It is widely been agreed on that peppers in our food carry Vitamins A & C and minerals iron and potassium.

It is continually being studied that the benefits to consuming these peppers may benefit those with Arthritis by providing an anti-inflammatory boost. It is also agreed upon that cholesterol may be reduced, heart attacks may be reduced and that what are known as free radicals may be reduced and that means a definite boost in our immunity system.

In the meantime if one can take "the heat" adding in some pepper to you tea may be just what you are looking for:

Recipe for Black Pepper Tea

Directions:

You need:

*This is a per tea cup/mug recipe (you can adjust to make more tea at one sitting)

1 lime (to squeeze into cup)
Some dried mint (1 tsp or less)
¼ tsp. pepper (plse variate for taste use less if too strong)
¼ tsp. black tea leaves (if loose) or 1 tea bag per cup

Directions:

Boil water in your tea pot. If using loose tea one can add all together in infuser or one may infuse tea and then add ingredients directly to cup. Pour boiling water over, strain if desired. Squeeze lime juice to taste. (Can use lemon if one dislikes lime)
(Can variate type of pepper used: your choice)



*Please remember to always consult your doctor regarding adding any spice or herb to your tea or diet. Interactions, reactions and contagions can and do happen. And always consult your doctor if you are pregnant. Thank You.

Now that's some hot tea!



Related Articles
Editor's Picks Articles
Top Ten Articles
Previous Features
Site Map





Content copyright © 2021 by Mary Caliendo. All rights reserved.
This content was written by Mary Caliendo. If you wish to use this content in any manner, you need written permission. Contact Mary Caliendo for details.