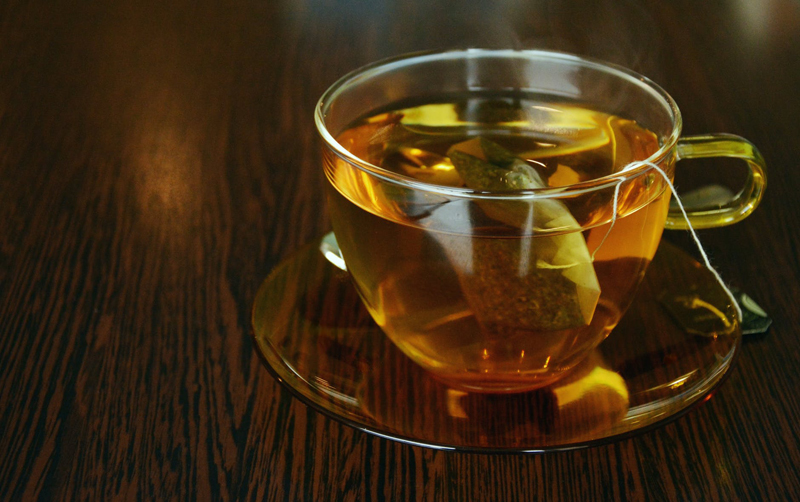 George Washington Tea


In honor of President's Day, I thought a great way to celebrate was to pass on interesting tidbits of the "Father of our Country", George Washington and his love of tea.

George Washington was born on February 22, 1732 in Wakefield, Virginia. He was the fifth born of ten children. He had no formal education but was homeschooled by his older half-brother. It has been said while George Washington had no formal education he still managed to have an IQ of 125! He held many jobs that were self-taught. His first job was that of a surveyor; which involves a great deal of mathematics. He was also a brilliant farmer and is credited with growing huge fields of marijuana. In those days this product was used for its hemp. George Washington also became a wonderful and courageous soldier. He fought in many great battles.

He was a huge man, standing at six feet two inches and weighing in at two hundred pounds, he had a soft side. Through many lines of ancestry, George Washington can be traced as a descendant of English royalty.

Being still "somewhat connected" to England by way of its traditions the new colonies simply continued to like drinking tea. It was as much a part of the colonial American's lives as it was for England.

While tea was considered a valuable piece of property, it was still drunk daily. The wealthiest of American's however, had much on hand. And this tea was likely locked in a tea chest. The head of the house usually held on to the key. Tea took an arduous journey to finally get to America. It was transported by horseback in China and then to a sea vessel to England and then from England to the colonies.

In Revolutionary America, however, in the year 1768, the Boston Gazette called tea an "enervating" plant. They said, "Let us abjure the poisonous baneful plant and its odious infusion"…. The Stamp Act or Stamp Tax of 1764 was enacted by England to collect money from the Colonists on a number of items including tea. The new American women were encouraged to consume Labrador tea which was first used by Native Americans. But the colonists were revolting and thus began the dumping of tea.

This was a huge item that took place during the time of George Washington's Colonial Army. This was also the very beginning of the Revolution that was to come.

After the wars and America's colonies secured their freedom, George Washington continued to be social. He had a fondness for his afternoon tea. He even kept a diary where he chronicled when he dined and drank tea. Tea was regularly served at George Washington's Presidential headquarters and at Mount Vernon. Washington also mentions his chats over tea as well. He served tea at all his state and official functions as well.

George and Martha Washington filled their parlor with tea tables, tea chests, and silver tea urns. They also collected many fancy tea pots and tea sets. He assembled anywhere from twenty to fifty ladies at one time for a tea!

He had varied tastes, but it is said that George Washington enjoyed green tea as his favorite. He enjoyed the vegetables and dinner fare for the day such as: cream of peanut soup, or mashed sweet potatoes and string beans with mushrooms, and ice cream. But for tea he drank as usual and enjoyed special "Indian Cakes" with butter or honey. And sometimes for dinner he would just have tea, toast and wine.

So in honor of the "Father of our Country" George Washington let's raise a cuppa tea!



Related Articles
Editor's Picks Articles
Top Ten Articles
Previous Features
Site Map





Content copyright © 2022 by Mary Caliendo. All rights reserved.
This content was written by Mary Caliendo. If you wish to use this content in any manner, you need written permission. Contact Mary Caliendo for details.