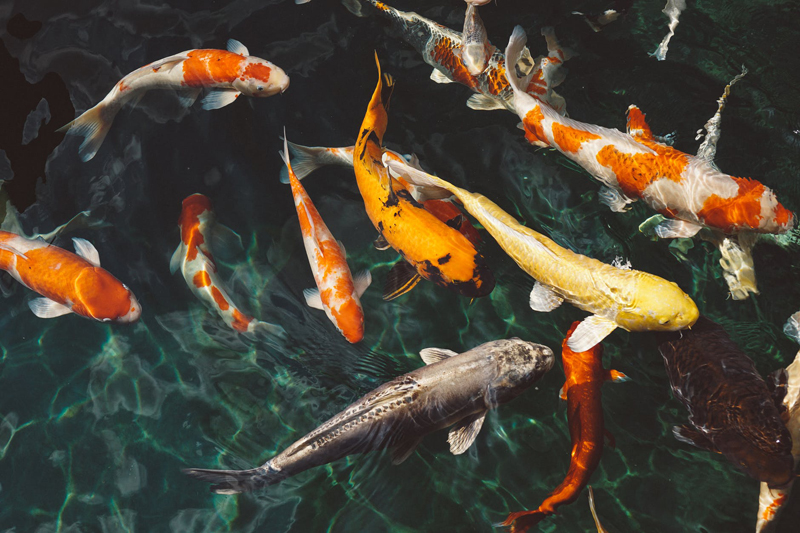 Oscar fish are great actors! They make very good pets, too!

If you are thinking of getting an Oscar, here is some information about them. Maybe this will help you decide if this is the right fish for you!

They have been known to follow their pet parents around like a puppy! Some have even been known to love to be petted! They do grow to be quite large, so petting them can be done safely if you do it with care.

Personally, I have seen an oscar waiting and watching his pet parent from across the room as the food can was brought down off of the shelf and shaken. The oscar, understanding completely what was happening shimmied and danced around in anticipation – it was so heart-warming. They really are like puppies sometimes!

They have been known to "play dead" like a dog, too as they lay on the bottom of the aquarium waiting for another fish to swim by so they can catch it! They do it so well they deserve an academy award; or an "a-catfish-emy" award!

Oscars are freshwater cichlids. They can grow up to 12 inches long and they can live for 12 years. It's very important to keep their water very clean to keep their immune system healthy. Oscars need a lot of room to feel comfortable since they will be big and because they need hiding places. Keep this in mind and have everything you need on hand to take care of him before you bring him home for the next 12 or more years and you will always come home to an Oscar!













You Should Also Read:
The Importance of Clean Water For Betta Fish
Oscar - The Official 2011 Site
James Franco animal lover


Related Articles
Editor's Picks Articles
Top Ten Articles
Previous Features
Site Map





Content copyright © 2022 by Mary Brennecke. All rights reserved.
This content was written by Mary Brennecke. If you wish to use this content in any manner, you need written permission. Contact Mary Brennecke for details.