Pest Control - GARLIC SPRAY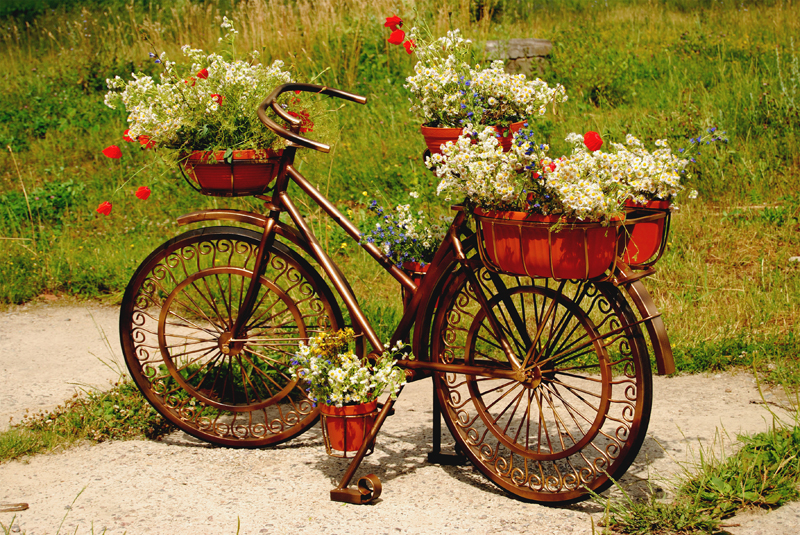 Anyone can battle insects and diseases found in container gardens with comparatively innocent and harmless products and plants. These include garlic, chillies, liquid soaps, cooking oil, plant oil-extracts, spirit vinegar and baking soda. Garlic is good for you that we know! And this is the one we particularly highlight in this article.

There has been so much written about garlic for all sorts of reasons and uses (the latest I came across was for fresh garlic sandwiches to cure a sore throat in 24 hours) that when you come across advice (from Grannies) again (from fellow gardeners) and again (from the local nurseryman) and yet again (from members of your garden club) to use Garlic as a natural and organic spray against garden pests … well I for one am not going to be a doubting Thomas!

As gardeners, we need to be concerned about the safety of our environment as well as the health and beauty of our plants and my best advice is to avoid toxic and chemical pesticides completely. Making non-toxic and inexpensive insecticides is a really easy way that we can protect our eco-selves.

During the wet seasons anywhere in the world (and you will know when those are for your area), the abundance of leafy growth means instant food for sap-sucking pests and insects such as aphids, scale, mites, mealy bugs and thrips. Added to this is an assortment of leaf-chewing insects like chafer beetles, ladybugs, caterpillars, snails, slugs and grass hoppers. All of these breed quickly when the weather is warm, the air is humid and there is a lot of rain about.

The thing to be mindful of though is that some garden pests are 'good' ones and you have to be a tad careful about spraying the wrong ones … ladybirds (ladybugs/lady beetles) and newly hatched lacewings prey on most soft body pests like aphids and thrips and are therefore natural deterrents.

Anyway, armed with my strong homemade garlic spray (recipe follows) off I went in search of some of these small sucking insects and yes sadly, I found some in my containers in the garden … the ants were the first sign weren't they? First hand experience says that this soapy neat heavy duty garlic spray certainly works on aphids etc. and with the addition of crushed chillies which I used, or a good helping of cayenne pepper (from the spice rack in your kitchen), it also works well for mealybugs and others.

It seems that garlic is so effective because of its sour and pungent smell and maybe this generally makes the environment so unpleasant that pests avoid your plants or die off as a result of the effects that stinging property of the fresh garlic. The paraffin is oil-based and helps the spray to stick and be effective a little longer. This time I did not really look for other pests like caterpillars or snails. Still, I hear that this concoction will work for them as well. Thing is though, with these I tend to hand pick them off the plants or flick them into a small bucket of very salty water. Instant death.

On the good side of Garlic is that it has been proven that it has antibacterial uses as well and besides deterring and killing pests turns into 00-garlic for protection of the cucurbits family of plants like cucumbers and squash, tomatoes and/or other soft fruits. On the not so good side is that being natural and generally water-based, it only lasts for 36 to 72 hours after which you should spray again. Also if the smell of garlic offends you and you do not want to make your own sprays, then you can buy commercially prepared garlic oil sprays but make sure you buy the real McCoy that uses food-good-quality garlic infused oil and not a mixed weak and less effective cheaper import. Read the label.

I will write much more on companion planting in later articles, but I do know that if you plant garlic in your vegetable beds, general pests are discouraged from settling down and together with (pretty) marigolds (with natural pyrethrum properties) are also very good inter-planted with roses and vegetables.

There are all sorts of garlic spray recipes around but the two that follow are those that I have found very useful. One is for a big batch and the other is quicker and takes less time to produce.

RECIPE ONE:
Take 500 – 600g fresh garlic, crush it and in a large bucket add 200mls of liquid paraffin which will be just enough to cover the crushed garlic. Some recipes call for cooking/vegetable oil which is a good alternative if you do not like the idea of using paraffin which is smelly. You could use eucalyptus oil as an alternative and optional extra though you would only need 50mls or less for this amount of mix. Let the paraffin and garlic mix stand a cool place for up to 2 days/48 hours then add 2.5 litres of water and 150g of grated ( like cheese) pure soap (in South Africa we use 'blue soap'). Let this stand about an hour for the soap to dissolve then stir and filter the mixture through muslin cloth or an old throwaway tea towel. Dilute one third or one quarter mix to water depending on the strength you need so use around 30mls to a litre of water.

Make sure you spray all over the plant, especially when the pests are active (early evenings good, never in hot sunshine) and underneath the leaves too as this is where these pests will hide and are not always readily seen.

Do not throw the garlic remains onto the compost heap.

Use gloves.

Store in a cool dark place or the garden shed in GLASS bottles (old jam jars will do)

RECIPE TWO:
Take around 100g of crushed garlic and add 30mls of vegetable/cooking oil and around 25g of grated pure soap. Let this 'soak' for 24 hours or so, filter and store as above and to use dilute 3 teaspoons to a litre of water. Shake and spray.

In upcoming articles I will be writing more about good garden maintenance practices which minimise your invitation to pests plus we will cover other homemade remedies and recipes which make for organic and safe gardening practices. Safe for you, for the children with inquisitive fingers and safe for pets too. Look out for them or if you can't wait, go to the forum and post your questions there. I will do my best to help.


What do you want your container garden to do?

................................................................................

CASUAL VISITOR … and just browsing? Why not sign up to the Container Garden newsletter? It won't matter what space or how many pots you have or even how much time you have to spend in your container garden; what will matter is that you get our reminders and good advice and ideas all in one interesting article.





Related Articles
Editor's Picks Articles
Top Ten Articles
Previous Features
Site Map





Content copyright © 2023 by Lestie Mulholland. All rights reserved.
This content was written by Lestie Mulholland. If you wish to use this content in any manner, you need written permission. Contact Lestie Mulholland for details.