Pest Control - NO TOBACCO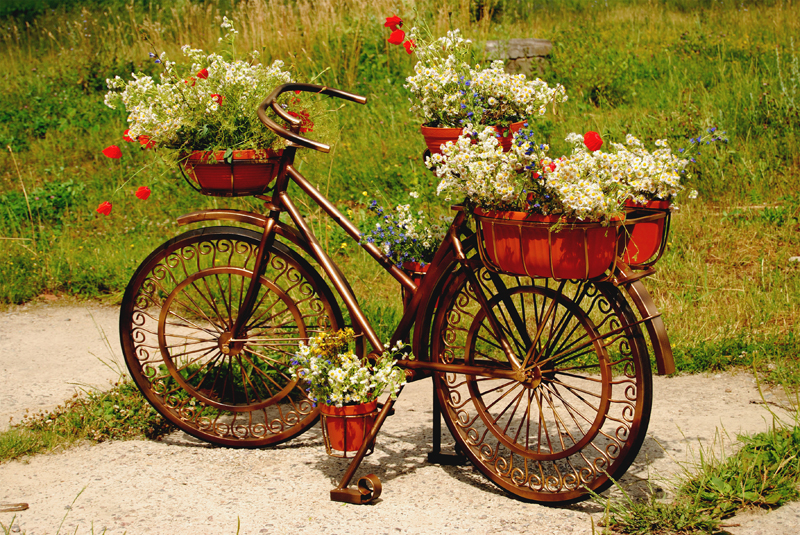 Many (not all thank heavens) garden shops and nurseries sell bags of tobacco dust or tobacco stalks and sweepings and other tobacco residue for unwitting people to use as a 'natural' or 'organic' or 'harmless' but effective pest controller. Or your friend or Granny may have done this. This is wrong and if you have followed their advice before and used these tobacco-based products … Cease! Desist! Stop! Immediately. And once you have read further I hope you will agree and see why. I feel strongly about this though I have to say, there are many who will say surely a little can't do too much harm? And then there are others who will disagree with this opinion in general. Well, I say responsible gardening practices start with each of us individually.

Controlling insect pests with tobacco-derived sprays is ecologically very harmful to a lot more in your environment than just your containers and pots. Obviously tobacco contains nicotine which actually is a very dangerous poison. In itself, nicotine is harmful to many beneficial insects, birds and other useful small garden creatures. Granted, in the scheme of things you may think "Ah well, I just have a few plants in containers and pots on my patio, so what if I use a bit of tobacco-spray? It can hardly be that damaging … I only use a little." But in that same scheme of things, you may not see the damage that the use of this product wreaks, but what the eyes do not see the collective heart definitely grieves … believe it.

Besides nicotine, tobacco products contain other harsh alkaloids such as anabasine and smipine both of which are also very dangerous to wildlife in general. And then there are the secondary poisons and pesticides that are used in the tobacco industry that leave a residue on the tobacco we can buy which remains with the stalks, sprays and tobacco dust etc. These are likely to contaminate your plants and edibles for much longer.

So how have you been using it? I know; you've been told to make a tea from industrial and cheap tobacco packs, let it cool then use it as a spray against ants and aphids and whitefly. Or you may have used tobacco dust against chafer beetles and snails. Or you may have been top-dressing your lawns with tobacco stalks mixed with bark, peanut shells and other mulches. Well yes, it is effective and more's the pity, as stopping people from using it is difficult because most of us look for an easy way out. But hereby we just cause greater albeit stealthy havoc in our garden spaces.

Besides, tobacco has a lot of nitrogen in it too and lawns respond well by looking green green green and beautiful (for a while). But when the carbon in plants is broken down by the soil bacteria, using up the nitrogen in the soil, the bacteria may not mind the nicotine too much, but these nicotine residues are sure to kill your earthworms, your bees, your lady-bugs, chameleons, toads, crickets and such. Then the higher ups like the birds that scrabble around looking for worms are badly affected and can die...and so the cycle goes onwards and upwards.

Tobacco products are not organic. Do not use them at all in your container garden or for your lawn patches. Just stop. Now.

At any time did you buy anything tobacco-related for your gardening purposes? Have you still got some left? No worries. Just do not use it and of course dispose of it in a safe way. Preferably burn it. Do not throw it onto your compost heap or throw it away with your garden refuse. Burn it or take it to your local incineration service company for them to dispose of correctly.

Having guests around soon for a barbecue? Going to the park for a picnic? Going fishing anytime soon? Stop your guests and friends from flicking their stompies and cigarette butts into the garden, onto the lawn, into the river or putting them out in your containers! We have all heard those weak jokes about growing cigarette trees. It's good that we know better these green days.

Container gardening is a micro world of concentrated pleasure and knowledge and you are in the one to take charge.

What do you want your container garden to do?



Related Articles
Editor's Picks Articles
Top Ten Articles
Previous Features
Site Map





Content copyright © 2023 by Lestie Mulholland. All rights reserved.
This content was written by Lestie Mulholland. If you wish to use this content in any manner, you need written permission. Contact Lestie Mulholland for details.