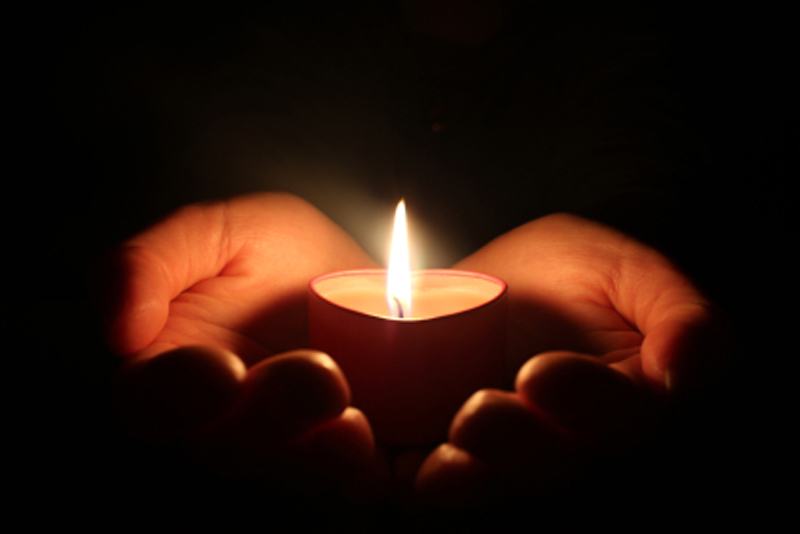 The Four of Pentacles describes our Pentacle character's rise from rags to riches. He has juggled his finances, learned his trade well, and worked his way to the top of his profession. But, his life is sadly lacking in anything but his obsession for money. He has no friends, he is a workaholic and he isn't very happy.

There comes a time, however, when the course of life changes your pathway. The Five of Pentacles describes this change. Our Pentacle man suddenly finds himself in financial difficulty. Perhaps he has become ill, or maybe his business just isn't producing as well as it once was. Whatever the cause, he finds that his lifestyle has to change to reflect his much lower income.

I'm sure we have all been through this process in our lives at least once. We lose a job to which we had become a slave. When your entire life revolves around your job and then the job is gone.. what do you do?

The Five of Pentacles depicts two characters wandering through the cold and snowy streets. One of them is our Pentacle character. He recognizes his architecture in the five pentacles in the stain glassed window of a church.

It is at this point that he realizes what is actually behind that window. And, he and his friend seek sanctuary there. They are given a hot meal and warm clothing. And, as he sits among the congregation, he understands that there is more to life than just money. In essence he becomes human once again. He still has the drive to produce quality goods. But now, he has learned humility and compassion for those who are in need. He is ready to start over again.

If the Five of Pentacles appears in your cards, you may be experiencing a temporary financial setback. You may have lost a job or left a job and now you are being forced to downsize. On the surface, this may appear to be a tragedy, until you look at the underlying reasons you are going through this process.

Take the time that you have been given to regroup and decide what it is you truly desire. You have risen to the top and now you have dropped to the bottom. Why not strive for the middle road as suggested by the Buddha? Sometimes that is the very best road to travel.




Related Articles
Editor's Picks Articles
Top Ten Articles
Previous Features
Site Map





Content copyright © 2022 by Linda J. Paul. All rights reserved.
This content was written by Linda J. Paul. If you wish to use this content in any manner, you need written permission. Contact Linda J. Paul for details.