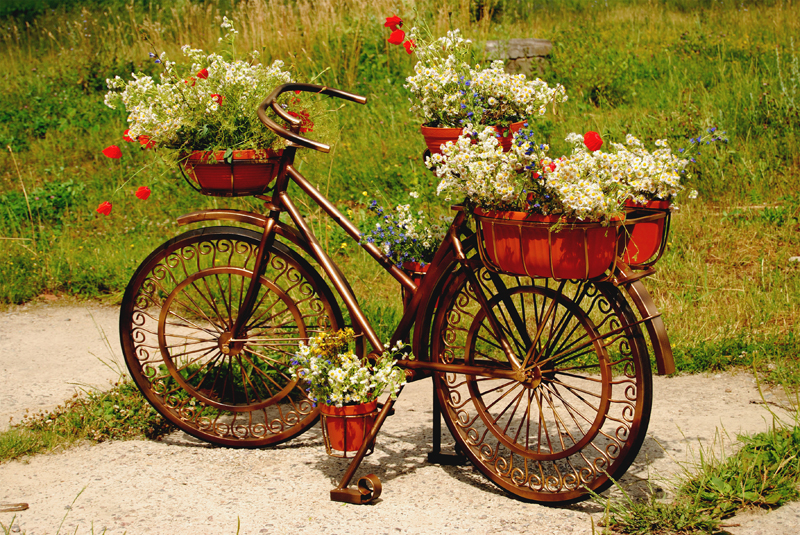 Using a good soil for your patio balcony space is such a crucial component of container gardening and getting the basics right is truly important.

In this article we speak of some of the pests that can be found lurking and living in the potting soil we buy from the garden centre. Often we just slit open the packet and pour the soil into the pot along with some compost and or kraal manure as a mix then start potting plants straight away. Nothing wrong with that but it does bear thinking about when it comes to the possibilities of pesty presence. Always wear gloves and a dust mask please when mixing potting soil and compost before getting ready to plant.

Many insects live in the soil and while there are some you would rather not have there are others that are beneficial in someway or even harmless. The useful ones often feed on the harmful ones so don't think all are bad just because they are goggas! What's a gogga? It's a broad South African terms for any insect (and you say the word with a soft g sounds much as you would when you say the 'ch' in loch). But let's get back to the soil tenants!

ANTS do more good than harm. Yes, they steal seeds for their nests but in general they do not hurt or harm seedlings or growing plants. They are not entirely innocent though. Anthills disfigure the lawn (got a super idea to share with you about lawns and containers and daffodils coming up); they loosen the soil in your pots, especially around the roots so that your plants can wilt and die and worst of all, ants can carry GREENFLY from plant to plant. Ants are a sure sign that your plants have APHIDS too so I guess that's more of a help than a hindrance. Check this out if you see them crawling up and down your stems and call in the Ladybirds.

VINE WEEVILS are circular wrinkly grubs that love roots and will attack any that they come across especially in our everyday pot plants and especially strawberries and some conifers. When fat and full of root (!) they are creamy looking and you can see the head clearly. Bad boys.

CHAFER GRUBS are ugly curved pests with cream and black segments with feet under a hard head and sharp 'teeth' that are clearly visible. They also attack roots of any kind! They will chomp on anything all through the year – trees, flowers, shrubs, vegetables - and of course potted plants.

WOODLICE are very common and you would certainly have seen them scuttling away from the light if you have picked up a stone or a log or one of your containers when you are re-arranging your balcony garden. They are small (½ inch/1cm), grey and quick on their feet and having migrated from the soil they will hide from the light under decaying plant matter, pots, timber stones and similar. They come out at night and attack seedlings and young plants.

CUTWORMS are large caterpillar like worms (segmented) and they attack plant stems at ground level (hence their name). This will cause the plant to fall over. Stems are their favourite, but roots and leaves are fair game too. You usually find cutworm problems when soil temperatures are beginning to cool in the late summer like about now in the Southern hemisphere.

LEATHER JACKETS are skinny legless grubs around an inch long (2cms). They are very slow moving and are serious criminals to have in your soil. They devour anything and everything indiscriminately. I do not know why they are called leather jackets and do not really want to hazard a guess.

MILLIPEDES are grubs, dark grey in colour and curl up into a tight 'ball' when disturbed. They really like seedlings but do a great deal of damage to well-established plants as well. They open up roots and stems for the juicy bits in the middle then leave holes for other pests to accommodate.

WIREWORMS are one of the most serious garden pests to be found in the soil. They are most active in warmer month and conditions, are creamy coloured with a tapered head. They attack root vegetable crops like potatoes, they leave holes in chrysanthemum bulbs, and tomatoes are hollowed out as are other bulbs, again indiscriminately.

SNAILS (and Slugs) are another very harmful pair of soil inhabitants. They are night pests and go for seedling stems, roots, tender leaves and even flowers of mature plants (they love hiding in Agapanthus-type lily environments). You will see them curled up and clinging to hidey holes under the leaves...but their slimy trails give them away easily in the daytime when the Gardener (that's you) comes back on watch. Slow to move, they are easy to and pick off the plant. I drop them into a pail/tin of very salty water. Instant death. Our Hadeda birds (a stork looking fellow with a long beak) love them unsalted and if I see them squawking about I offer the snails to them for whatever meal is next.

What can you do if you find any of these pests? Well overall the use of organic but commercial insecticides is your best bet. Get advice from your nurseryman or horticulturalist; in general, I have not been successful with home-made remedies here (except perhaps with ants). Good soil maintenance habits and regular clean housekeeping actions are also useful like digging up and aeration and crop rotation. Sometimes adding LIME to soil helps, though PH balances may be upset which means that acidic compost may need to be added and … well so the story goes on!

What do you want your container garden to do?



Related Articles
Editor's Picks Articles
Top Ten Articles
Previous Features
Site Map





Content copyright © 2023 by Lestie Mulholland. All rights reserved.
This content was written by Lestie Mulholland. If you wish to use this content in any manner, you need written permission. Contact Lestie Mulholland for details.