Fish Tanks - Earthquake and Emergency Planning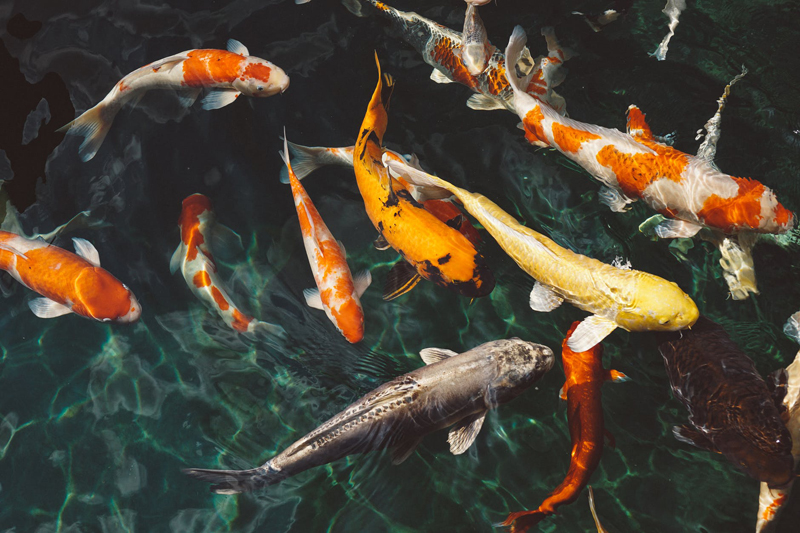 We have all seen disaster preparedness advice and helpful aides such as earthquake preparedness kits. We have to also prepare for protecting our pets in these instances. What can we do to take precautions for our pet fish to survive the same disasters we go through?
For example, if you live in earthquake country, you may have purchased an earthquake preparedness kit from the Red Cross or a company that produces these types of kits - or, you can make your own by including things you will need such as food, water, first aid, tools, supplies, clothes, bedding, and documents. Think about what your fish will also need in some of these categories and have them handy and together at all times.
Will you leave your fish at home or attempt to take them with you? That will depend on what type of fish you have and how many. In advance, decide this for yourself and your own fish as part of your preparation in the case of a disaster such as an earthquake, since we cannot see these types of things coming usually.
So, there are some things you can have prepared ahead of time - either to leave at home with your fish until you can come back for them or just for your fish to have in the house by their fish tank if you must stay there, too - then you will have all your supplies available to take care of them until help arrives for you and your fish.
With possibly no electricity at home during the disaster, unplug everything on your fish tank and lower the water level. If it is an emergency you can foresee and you will thus evacuate, then take everything heavy out of your aquarium and move the aquarium onto the floor to a safe, more secure, and covered area. If you are staying there, too, until assistance arrives, then you could blow air bubbles into the water with a long straw temporarily - or use a battery-operated air pump. Of course, you will want to have extra batteries on hand in advance. Check the expiration dates and do a battery test to make sure they still work before you need them during a disaster.
In addition to that, take out any decorations in your aquarium that may fall on your fish during the shaking or other upheaval during the emergency situation.
For the most support during, say, an earthquake, it is recommended to secure your aquarium (preferably an acrylic aquarium because these are less likely to break or leak) to a stand that has a lip on all four sides. Bolt the stand to the walls and floor. Secure other equipment to the stand as well.
Of course, if you will take your fish with you when you evacuate, then, you will include a disaster preparedness kit for your fish in your own disaster preparedness kit. This could be possible if you have a betta fish - the best way, if you must, is a Tupperware container with lid - and punch some air holes in the lid.
We hope for the best, but emergencies do happen, so, knowing this, let's at least prepare as much as possible with some forethought - for everyone in our families - fishies included! ( :
You Should Also Read:
Travel with your Betta
The Importance of Clean Water For Betta Fish


Related Articles
Editor's Picks Articles
Top Ten Articles
Previous Features
Site Map





Content copyright © 2022 by Mary Brennecke. All rights reserved.
This content was written by Mary Brennecke. If you wish to use this content in any manner, you need written permission. Contact Mary Brennecke for details.