Cornell Nexus Beer-B-Q Chicken Recipe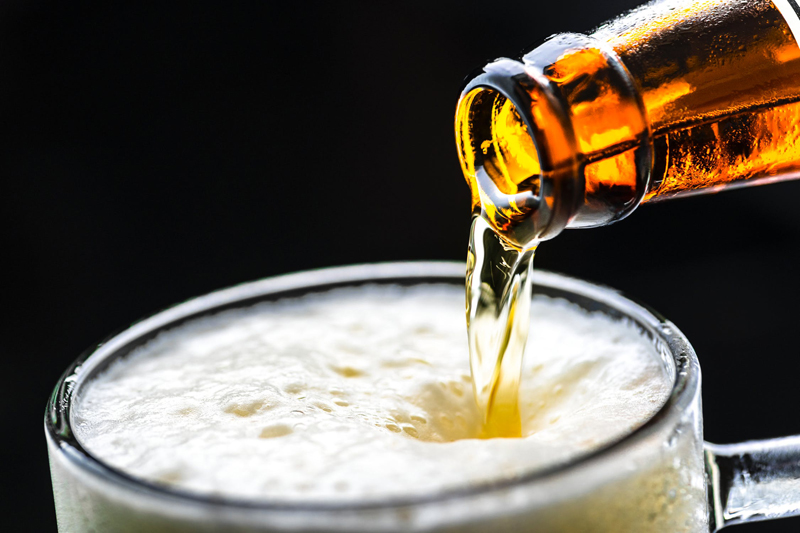 Canada is a great place to visit - that lovely land to the north, filled with such delightful features as the Quebec Winter Carnival, Bonhomme, and the Mondial de la Biere. Toronto blazes forth with the CN Tower and beerbistro, Montreal showcases Notre-Dame and the Habs, and who could visit without sampling poutine and a mouthful of Alexander Keith's Harvest Ale?

In Quebec City, the stately Fairmont Le Chateau Frontenac, "the most photographed hotel in the world," (according to Guinness World Record Book), reflects regal prominence on the St. Lawrence River, while the outlying areas of Quebec are filled with art galleries, fromageries, and lovely little brewpubs where the only language spoken is French. To the east, the Maritime lifestyle of Halifax spills forth with stories of the Titanic, and Victorian Lunenburg presents a cornucopia of sights for the camera's eye. And where would Ann of Green Gables be without Prince Edward Island?

Due to my great fondness for Canada, coupled with many friendships and an attraction to the Mondial de la Biere, I thought it a good idea to get approved for Nexus, a program that allows pre-screened individuals expedited border crossings at marked, dedicated lanes and at kiosks in Canadian Pre-clearance airports. I also wanted approval for the Global Entry Program when I arrive into the U.S. from other countries, because any program which can expedite the wait at the border is a good thing.


These programs are specifically designed to speed-up border crossings for low-risk individuals. To anyone who has been stuck in a customs line for an hour or two, this is a very nice option.

It still carries the responsibility of following specific guidelines (rules, that is!) because you, as an approved individual, are considered a trusted person. For the safety of both borders, it is critical that you maintain that trust. According to Wikipedia, "Applicants are screened for citizenship and immigration status, checked for criminal history and positive matches on U.S. Federal Bureau of Investigation (FBI), Canadian Security Intelligence Service (CSIS), Royal Canadian Mounted Police (RCMP), United Nations, and Interpol terrorism and no-fly list databases and United Kingdom Police National Computer."

Once an application is pre-approved, you must travel to the border for interviews by both the Canada Border Services Agency and U.S. Customs and Border Protection Agents. This week, with documentation in hand, I drove to my northern border at the Peace Bridge to complete the process. I was fingerprinted, photographed, and had scans taken of my irises.


When the officers learned of my connection to beer, their attention was piqued … in a good way. Beer is the official connector in most countries – the peace pipe, the dove of friendship. It opens conversations and provides a path of curiosity, particularly when it is craft beer. I have traveled a fair amount because of liquid bread, and these travels gave me enough questions to fill a journal. The interview process was informative and pleasant.

United States Border Official Richter, who interviewed me for the U.S. side, stunned me with his question, "So when did you start flying?" He and I both knew he was referring to my qualifications as a Private Pilot, but I expressed surprise that he knew more about me than my application revealed. He acknowledged that he did, indeed; so he told me a bit about himself, in exchange. His son is a connoisseur of craft beer and fine cigars, while he, himself, is also a pilot. We talked a bit about glider planes and it occurred to me that gliders would be a good next project.

Somehow, we got on the subject of beer and food; specifically, cuisine a la biére. "Do you know the Cornell BBQ Chicken recipe?" he asked. This quick and easy recipe is one of his favorites, and he readily rattled off the ingredients for my convenience. In my mind, I quickly calculated how I would modify it for craft beer cooking. Voila! As a tribute to Cornell and to my Nexus agents, I have named it after both.

Cornell Nexus Beer-B-Q Chicken Recipe

This recipe originally called for 2 cups vinegar and no beer. You may use 1 cup vinegar and 1 cup beer, or 2 cups beer and no vinegar. Use Flanders Red Ale or Oude Bruin. These have tart qualities that parallel vinegar, but add fruitiness and vanilla. Recommendations include: Duchesse de Bourgogne, La Folie, Ommegang Rouge, Monk's Flanders Red Ale, Rodenbach Grand Cru, Red Poppy, or Rosso E Marrone.

Ingredients:

1 Cup Vinegar
1 Cup Duchesse De Bourgogne Flanders Red Ale
1 Egg
3 tablespoons Salt
1 tablespoon Poultry Seasoning
Pepper
6 to 8 Chicken Breasts

Method:

Place vinegar, Duchesse De Bourgogne Flanders Red Ale, egg, salt, poultry seasoning, and pepper, in a bowl and blend with an immersion hand blender until smooth.

Lay chicken breasts in a non-metallic container (with airtight lid), pour mixture over chicken, and seal for 1-2 hours or overnight in refrigerator. Remove chicken from marinade and grill until done.

For basting, slowly bring marinade to a boil. Brush chicken with marinade while grilling or use a spray bottle for more even distribution.

Cheers!

Photos are (from top): Alexander Keith's beer and Poutine; Dockside in Lunenburg, Nova Scotia; Bed and Breakfast in Lunenburg, Nova Scotia

Cuisinart CSB-76BC SmartStick 200-Watt Immersion Hand Blender, Brushed Chrome
- If you have never tried an immersion blender, you are missing one of the great little secrets of the chefs. This one from Cuisinart is easy to use, easy to clean and makes blending a breeze.

Mikasa Brewmaster's Varietal Glasses, Set of 4
- Beer deserves beautiful glassware. The brewers went to great lengths to select fine ingredients, brew with specific methods, and deliver it to you fresh. Make it a great experience.

You Should Also Read:
Quick & Easy Scotch Caramel Cake Recipe
Beer Tasting Themes
Sunset Steam Rye Bread Recipe


Related Articles
Editor's Picks Articles
Top Ten Articles
Previous Features
Site Map





Content copyright © 2022 by Carolyn Smagalski. All rights reserved.
This content was written by Carolyn Smagalski. If you wish to use this content in any manner, you need written permission. Contact Carolyn Smagalski for details.