Resolution, Manners Matter When Losing Weight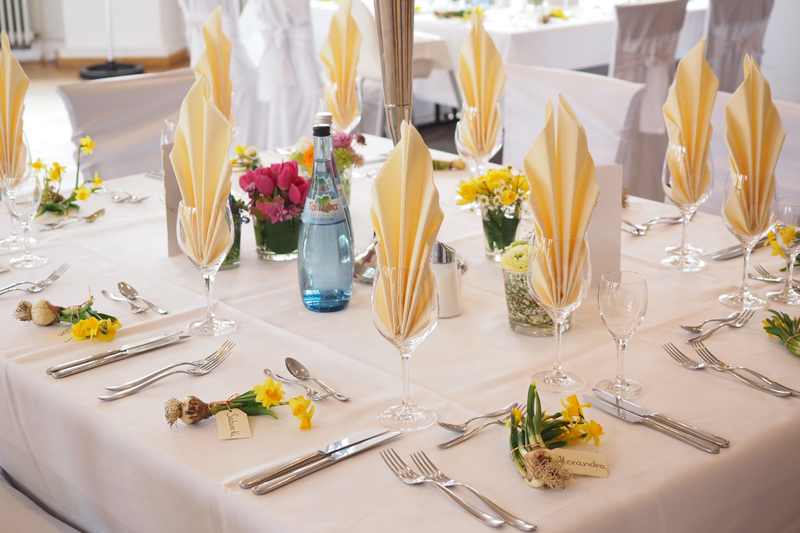 Now that we are in our third month of 2011, you may be asking yourself how that resolution to lose weight is going. Are you still on that diet? Working out very often? Hopefully your decision to lose weight is coinciding with the scale's interpretation of shedding a few pounds. If you are having some difficulty, however, consider how much easier weight loss would be if you included manners and etiquette in your desire to drop that Holiday weight.

When sitting down to a meal consider a few things: What are you eating? Where are you eating it? Most important, who are you eating with? If this is breakfast, lunch or dinner, eat at a table, not the couch or in front of the TV – or with the TV on. Although dinner and a movie at home can be a really fun, occasional treat, eating while watching the television – anything on the television - on a regular basis does not make you happier, know the others around you, add to your social life, enhance your love life, cause your kids to respect you or make your life better.

It's a well-know fact among nutritionists that it takes 20 minutes from the start of eating before one begins to feel full. Twenty minutes can fly by with good food and conversation. For that matter, even bad food coupled with good conversation can make 20 minutes fly by. Eat a little slower. Converse a little more and you'll be surprised how easy it is to feel full and not load your plate with a second helping.

The next time you sit down to a meal, consider what your priorities are. Do you want to wolf down your food in silence? Eating for 20 minutes straight with no conversation will allow you lots of shoveling time and little down time (one more reason to not eat while watching TV – no conversation, only shoveling). Do you want to talk amongst the people at the table? If so, do you want to do it politely? Do you want them to be polite? Hopefully you know by now that before you can expect politeness (especially from your children), you have to embody it.

Supposing you chose to visit while eating (and implement manners), odds are you will consume at least 20% fewer calories and be just as satisfied as if had you eaten more. This is not a statistic just a mathematical projection – if you slow down, speak, etc. you are going to eat less than if you don't.

So let's implement some manners and lose weight!!


Related Articles
Editor's Picks Articles
Top Ten Articles
Previous Features
Site Map





Content copyright © 2023 by Lisa Plancich. All rights reserved.
This content was written by Lisa Plancich. If you wish to use this content in any manner, you need written permission. Contact Lisa Plancich for details.