What Kind of Relationship Are You In? 2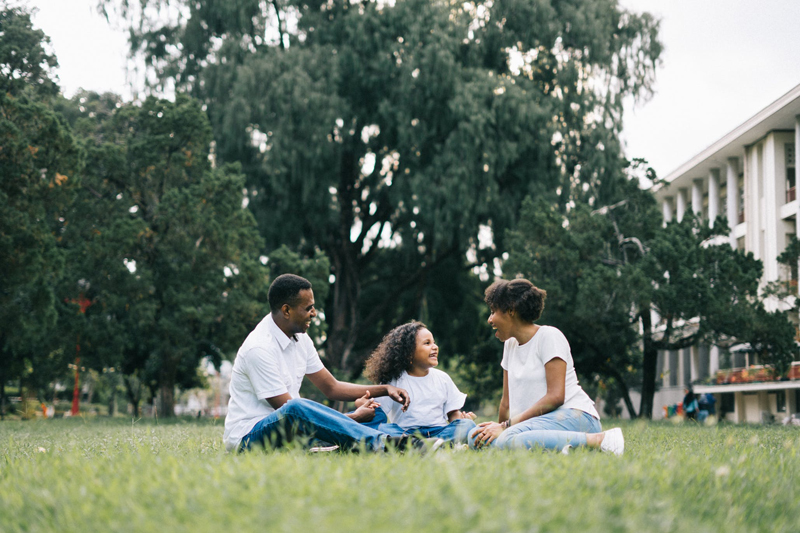 There are various types of relationships. Understanding who you are and why you do the things you do will help you better understand the dynamics of your relationship, and what kind of relationship you are in. Understanding who you are will help you to identify what you really want and need in a relationship.

In a typology devised by Carmen Lynch, M.F.C.C., a couples and family therapist, and Victor Daniels, a Professor of Psychology, they define ten kinds of relationships broken down into two sub groups of "dominant" and "collateral" patterns. Dominant pattern relationships have a tendency to last longer than collateral relationships.

The Five Collateral Patterns

By nature these five patterns of relationships do not last as long as the five dominant patterns. They will last from a few weeks to a few years; sometimes as little as one night. When one of these relationships do last longer, it will more than likely have evolved into one of the five dominant patterns (Survival, Validation, Scripted, Acceptance, Individuation-Assertion).

1. HEALING RELATIONSHIPS. These "hook-ups" or liaisons usually occur following periods of loss, stress, struggle or mourning. Persons in these situation need immense tender loving care. People in these kinds of relationships need time to reassess their lives and their ways of relating to people and stressful situations.

Outwardly, the partners seem to be opposites or mismatched. Perhaps one person is intellectual and their partner will not be. Or, there may be a 20-30 year age difference. Many relationships that can fall into this pattern are choosing people that remind you of a mother or father figure.

In healing relationships, distance is also common. You will see long distance relationships being preferred with the occasional "get together". There is no real commitment and can go on for years with just "hooking-up" on occasions to meet a need. It is seldom about passion.

People in this kind of relationship tend to dwell on the past a lot; about the loss or struggle that preceded the relationship. Some people may have one or more healing relationships at one time.

2. EXPERIMENTAL RELATIONSHIPS. This relationship is exactly what it sounds like: experimental. People in these relationships like to "try-out" people. The intention is to find out how to relate to someone that may be opposite of what you are used to, or grew up around. This can open a door to finding new ways of behaving with others, and maybe discovering somethings about oneself that can be expounded on. Dating relationships often have this quality of exploration. When two people in an experimental relationship make a connection that clicks, it may evolve into one of the dominant forms. Or an experimental relationship that almost clicks, but not quite, may influence what a person looks for in the next partner.

3. TRANSITIONAL RELATIONSHIPS. In these, it's a good place to practice for a long-term relationship that's healthier than the one that preceded it. The relationship is a cross between the old and the new, between patterns that drove you crazy and others that you were changing. This type of relationship helps us to confront and handle old conflicts in new ways.

4. AVOIDANCE RELATIONSHIPS. This particular pattern involves people who tend to protect themselves against deep intimacy with others. They avoid any full contact with their own inner emotions. This pattern may also involve people that are just coming out of relationship that has left them reeling in pain or mourning from a break-up, or even from the loss of a loved one such as a parent, friend, or other family member. Their fear is that if they get to close, it may happen (the loss) again. People in this pattern are not necessarily ready to take that chance. So they will often choose someone that they can avoid sharing their feelings with.

In some instances, a person in such a relationship may be someone who doesn't fit into the rest of a person's life. For example, s/he doesn't introduce her/him to friends or business associates. There may be a heavy emphasis on sex as a way of suppressing the painful feelings. Self-disclosure is likely to be low and mistrust (of oneself, the other, or both) high. Often the beginnings and endings are abrupt.

5. PASTIME RELATIONSHIPS. A pastime relationship is essentially recreational—for fun and games—and is identified as such. Although some hopes may attach themselves, expectations seldom do. A summer romance is likely to be a pastime relationship. In most cases, circumstances make it unlikely that the relationship will be an enduring one. Passionate, delightful, and tender while it lasts, there's no expectation that it should be more than that.

Can you identify yourself or relationship in any of these instances? It is important that we understand who we are, and why we do what we do if we are going to have healthy and productive relationships. We need to know what drives us and why we choose the way we choose. Many times we like to blame relationship failures on the fact that we were just not compatible or the other person just didn't understand you.

All of the above may be true. But what if you searched yourself and found some issues that you were just avoiding in your life? What if it wasn't the other person, but you? It's not easy holding a mirror up to ourselves and really looking in. But that's what we need to do if we are going to have healthy, thriving and productive relationships.

You owe it to yourself, and those you are in a relationship with to go deep and find out what really makes you tick.
You Should Also Read:
What Kind of Relationship Are You In? 1
Having a Healthy Realtionship
Building Strong Relationships


Related Articles
Editor's Picks Articles
Top Ten Articles
Previous Features
Site Map





Content copyright © 2022 by Ruthe McDonald. All rights reserved.
This content was written by Ruthe McDonald. If you wish to use this content in any manner, you need written permission. Contact Ruthe McDonald for details.