Earth Angels Living in Solitude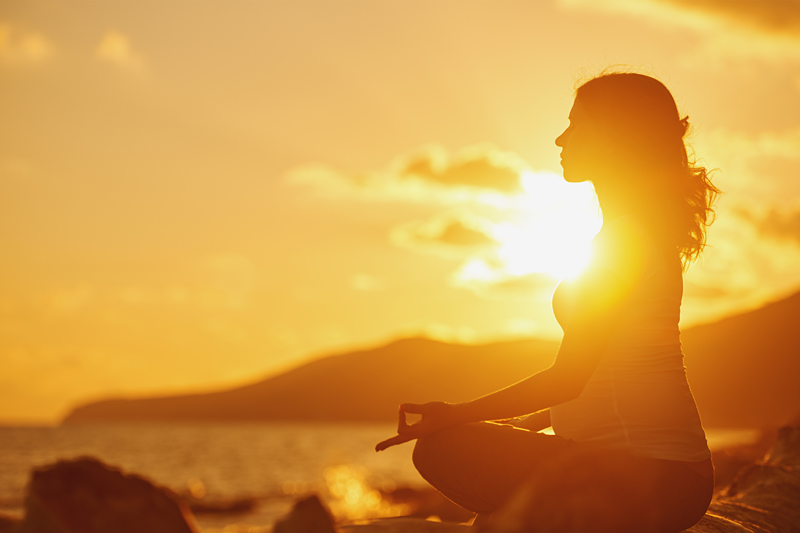 One of the more complicated traits of the Earth Angel, is the more they seem to connect with everything, the less it can feel they connect to anything, at least in a material world. Living reclusively can be a tempting proposition but too much can have some detrimental consequences!
A woman, who I know, who happens also to be an Earth Angel, recently said to me, "I feel like I'm going crazy. I really feel like I'm one of those bona fide, certifiably, crazy people who are the last ones to see for themselves, how smack out of their minds crazy they are." She went on to share the many things she had been plagued emotionally by over the years.
Crowds, she has never been able to bear them. No matter how hard she tried, she just never felt comfortable nor did she usually if ever follow the same routines all of the other kids did growing up. She was always off, thinking about things, preoccupied by more perplexing, larger issues with her heart leading the way.
It seemed so easy for her children to talk about the latest video game out, yet
again
, and with work it was always the latest gossip, who was sleeping with who and worse, it seemed almost invigorating to her colleagues that their boss was having an affair.
"I don't fit in." She said. "I notice and feel just everything! And, they're usually things people haven't the slightest idea or interest in talking about. When I do, they just stare at me like I've grown another limb off the left side of my head. So, I quit trying anymore."
Earth Angels and other Light Workers, because of their heart felt compassion, can often find this the case. They really do see things differently from the average person and even if they may not have wanted to see themselves as being different, over the years, they usually come face to face with the fact that they are.
It's because of their purity, they are able to sense the things that they do. Their essence has no restrictions, not in waking or sleeping hours. Their conscience is always traveling even in dreams. It's litterally a 24/7 network they have going on.
Because of this, it can be tempting for the Earth Angel after several years of trying, to simply want to let go and walk away from things and people for the sake of trying to live a more peaceful life. But, too much isolation and a depressive reality can set in. We will still feel all the things we did before, but within the confinements of our dwelling a perception is born of the very things we are trying to escape.
If you find yourself pulling more and more away from the outer world, there needs to be balance during these episodes. Involving yourself with a less intrusive species such as a few plants or animals can often remedy the situation. Both respond quite well to the healing touch of the Earth Angel and will reflect all of the beauty their natural gifts hold.
If it seems overwhelming, start small. Walk through the isles of an outdoor center and see if there is particular plant that calls to you. Start with an idea of what
you
need in your mind, such as renewal or purpose. A plant will appear holding those exact same qualities, such as lavender, a plant holding many purposes and healing qualities. If you have an abundance of healing energy yourself, take a walk to a rescue shelter or donate a small bag of food and work your way up to adoption.
The Earth Angel must remember there is good and balance in the world. They were sent as healers, messengers and deliverers of hope and inspiration. As such, it's the benefit to the world in crossing paths with them, with which their purpose can be fulfilled.
In the meantime, though we might not be like everyone else, a beautiful reminder of the effects we can have, doing the things that we do!
Praan
Elleise
Clairvoyance Editor
Angel Therapy, Consultations & development Workshops


Related Articles
Editor's Picks Articles
Top Ten Articles
Previous Features
Site Map





Content copyright © 2023 by Elleise. All rights reserved.
This content was written by Elleise. If you wish to use this content in any manner, you need written permission. Contact Karen Elleise for details.