Review of the National Aquarium in Washington D.C.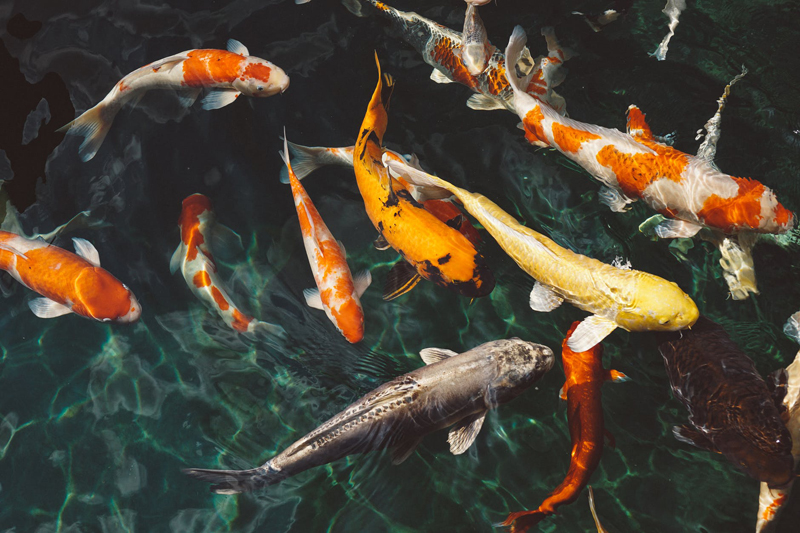 Washington D.C. offers a wonderful way to help promote education and stewardship of our oceans and waterways. It is The National Aquarium. Magical seahorses greet you at the door as they float by mysteriously.

The entertaining aquarium exhibits include examples of life in the marine sanctuaries in the National Marine Sanctuary Program. Besides how much fun it is to watch the beautiful fishes of varying types and sizes and colors and forms, this amazing public aquarium also raises public awareness of our marine heritage.

Just a few of these sanctuaries are: Buck Island National Park, Florida Keys National Marine Sanctuary, USS Monitor Sanctuary, and Gray's Reef National Marine Sanctuary.

In the Buck Island tank, you will encounter possibly the largest lobster you have ever seen! It's huge! Just as fascinating is the gigantic, gorgeous French Angelfish swimming by you in the Florida Keys National Marine Sanctuary tank. The Longspine Squirrelfish with his big, soulful eyes brings new meaning to the word "frisky" as he scampers around in his tank representing the USS Monitor National Marine Sanctuary. It's easy to spend hours and hours getting to know these friends under the sea and learning about their sometimes surprising habitats.

The famous Civil War ship, the USS Monitor, for example, shows us how shipwrecks (like in the movie "The Little Mermaid") and other manmade formations provide habitats that can support large numbers of animals. Here, at the National Aquarium large, graceful Atlantic Spadefish, Graysby, and Grey Snapper enjoy their aquarium as a representation of the fishes that call the USS Monitor their home now.

Equally wonderful is the Gray's Reef National Marine Sanctuary exhibit. The cute Loggerhead Turtle gliding there enchants everyone by paddling around the tank and pausing and blinking at you as he looks back at you thoughtfully then comments to a Tomate Fish who is swimming under him. It is heartwarming to note that although all sea turtles are an endangered species, that The National Aquarium is a part of a head start program that houses baby sea turtles for a few years until they grow large enough to survive better in the wild, at which point they are released. ( :

After being delighted by all these wonders, you still have the American Freshwater Ecosystems Gallery, the Amphibians Gallery, and the Amazon River Basin Gallery to go! Remember to visit their fabulous gift shop (The Aqua Shop) before leaving! Wow, their "teddy bear" fish dolls are an astounding cast of characters in their cuddliness, brightness of color, and the number of life-sized rays and array of fishes that they carry. Carry one home as a fun memento! They also have many fascinating books on life underwater with the fishes and tons of fun and educational toys for the kids, along with fabulous underwater-themed jewelry. Makes a great Mother's Day Gift!

Become the Mom or Dad of your favorite animal at the National Aquarium! Aquadopt and help support the care of one of the animals at the aquarium:
https://www.nationalaquarium.com/aquadopt.htm

03100025





You Should Also Read:
The National Aquarium in Washington D.C.
The Importance of Clean Water For Betta Fish


Related Articles
Editor's Picks Articles
Top Ten Articles
Previous Features
Site Map





Content copyright © 2022 by Mary Brennecke. All rights reserved.
This content was written by Mary Brennecke. If you wish to use this content in any manner, you need written permission. Contact Mary Brennecke for details.