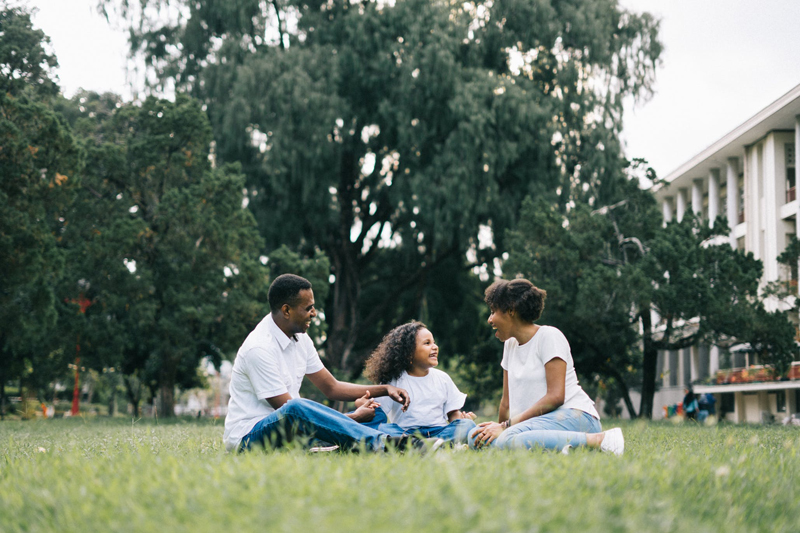 Remember playing Tag!, as a kid. Everyone is running around, screaming and yelling, trying to get away from the one who was tagged. Because if that person tagged you, then it would be your turn to tag someone else. Most children I knew enjoyed this game. Then there were those who didn't like it so much. Why? Probably because they were not as fast as the other children, and could never tag anyone! After a while, they'd give up and quit the game. What they didn't understand was, that the person who had been tagged, was the one with the power! And guess what? That's who we are! God tagged us, hallelujah! He tagged us, gave us power, and the devil should be running from us!

I loved that game, Tag! We would run ourselves tired playing that game. And sure enough, there was always one kid that would get mad and quit, because they couldn't tag anyone. They would give up too soon. Had they understood how to play the game properly, they could have outlasted everyone in the game! The strongest players learned quickly, that if you didn't do a lot of running, but zeroed in on at least two players, you would soon be tagging one of them.

Do you know that YOU ARE IT? God has touched your life and has given you the power. And the enemy wants you to think that you have no power, and that it is he that is chasing you! What a lie from the pits of hell! You are the one that is chasing him! You are the one with the power. It's just that, at times, we grow tired and weary, and we give up too soon when bad things seem to happen one right after the other.

Howbeit, we often do get tired and sidetracked by the enemy. But just as in the game of Tag!, it is not about who's the fastest or strongest; but who can endure. Who has the determination not to give up; even though weariness may come.

Some of us may ask; How can we possibly be strong, maintain our faith, and continue to trust the Lord, when everything around us seems to be going the opposite way? How can we possibly win against the enemy when we get hit over and over again? How can we possibly continue to say that we have power, when we are faced with so much defeat? How? How? How?

And God would say to you, that you must recognize, first, who you are. And secondly, walk in it.

Here's the gist of it, dear friends. When we have accepted the Lord Jesus as our personal Savior, according to his divine power, he has given to us everything that we need in life and to walk in godliness, and has made promises unto us, that we can now partake of the divine nature of God, escaping the corruption of this world. In other words, Jesus, made available to us the ability to shake off the sins of this world, the guilt of this world, the stench of this world, and put on the divine nature of God and not only walk in it, but be active in the power that comes with it.

We now have the ability to literally chase the enemy from our lives. We have been given full access and anointing to act on behalf of our Father, according to the power that He has given us, and exert our authority over the enemy and our own fleshly lusts. Sin no longer has authority over us when we actively partake in the divine nature of our heavenly Father. When we walk in faith, virtue, knowledge, temperance, patience, godliness, brotherly kindness, and love, we are walking in our divine nature, and have turn on the power that comes with that divine nature. And you better believe that enemy is afraid of you.

It's kind of like the elephant and the mouse. How can that huge elephant be afraid of that little mouse? He is the one with the power? But that is exactly what is for us. We are that elephant, and Satan is that mouse. Many of us do not recognize the strength and power we have. And then there are those of us that have grown weary, and have either given up, or about to. But God would say to you: Hold on! Start using the power he has given you. Start accessing the keys of the kingdom. And watch how fast the enemy flees from you!

Begin by opening your mouth and worshipping the Lord. Change the atmosphere you are in. Charge it with the worship and praise of our Father. Do you not know and understand, that when we open our mouths in worship and praise, that the angels listen, and become attentive to our voices? Did you know that your prayers and worship give the angels of God strength?

Now, when you have charged the atmosphere with worship and praise, begin to pray the Word of God. Literally, if you have to. Open up your Bible, and pray what God has spoken to you. Pray those promises. And now, understand that whatever you bind on this earth, it is bound in heaven, and whatever you loose on earth, is loosed in Heaven. Understand, that whatever you bind and loose on this earth, was already, or first, bound and loosed in Heaven. God wants you to know and understand, that when you are walking in His divine nature, that He will direct you. And that you have been given the authority to declare and decree on this earth, what God has declared and decreed in Heaven.

If you still feel as though you just cannot hold on any longer; that all that you are faced with is just too much...Know this: God understands, and he never gets tired or grows weary(Isaiah 40:28). And whatever you need from Him, He says, He's already given it to you...

Isaiah 40:29,31
"He giveth power to the faint: and to them that have no might he increaseth strength. But they that wait upon the Lord shall renew their strength; they shall mount of with wings as eagles; they shall run and not be weary; and they shall walk, and not faint."
You Should Also Read:
You Are Worthy


Related Articles
Editor's Picks Articles
Top Ten Articles
Previous Features
Site Map





Content copyright © 2023 by Ruthe McDonald. All rights reserved.
This content was written by Ruthe McDonald. If you wish to use this content in any manner, you need written permission. Contact Ruthe McDonald for details.