Awakening the Sacred Body - Book/DVD Review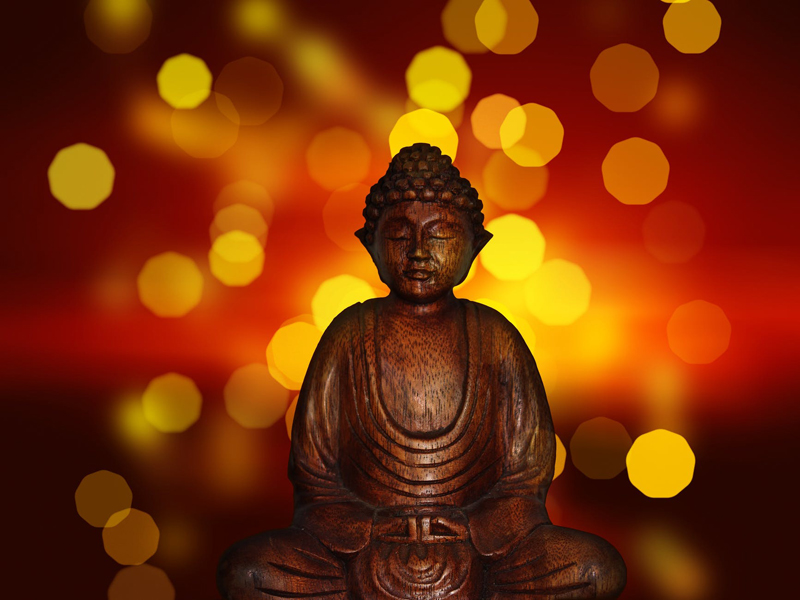 Awakening the Sacred Body: Tibetan Yogas of Breath and Movement
, by Tenzin Wangyal Rinpoche, is an accessible and engaging book and DVD package detailing several core breath and energy-based meditation practices from the Tibetan Bon tradition. Tenzin Rinpoche is a renowned teacher of these practices, and founder of the Ligmincha Institute, dedicated to the preservation of these teachings, as well as other aspects of Tibetan culture. He has an engaging and down-to-earth teaching style, which makes this book exceptional in its area – few books have been written on Tibetan energy practices that do not require prerequisite knowledge. This is a book anyone could pick up and relate to thanks to Tenzin Rinpoche's gift for connecting the energy practices with our everyday emotions and situations.
Bon Buddhism is unique, in that it is not officially part of the usually recognized
four main branches of Tibetan Buddhism
. Bon was the religion of pre-Buddhist Tibet, before the legendary
Padmasambhava
brought Buddhist teachings from India into Tibet. Although Bon influences can be seen in all
branches of Tibetan Buddhism
, it is most closely related to the Nyingma school, especially the teachings on dzogchen, or primordial awareness. This primordial awareness or 'space' is our natural state, within which all other aspects of existence reside, including all of our own mental, emotional, and physical experiences.
The breath and energy practices included in
Awakening the Sacred Body
are meant to help us see and release all that is blocking us from directly experiencing ourselves as dzogchen. It details several core practices, including:
-
The Nine Breathings of Purification:
Breath-based meditations focused on releasing energies related to the 'three poisons' – anger, attachment and ignorance – from the corresponding three subtle body energy channels.
-
The Five Tsa Lung 'Outer' Exercises:
Breath and movement based exercises centered around opening and clearing the 5
chakras
(energy centers) in this system. 'Lung' or 'wind' is the word used to describe the energy that moves through the energy channels and centers within the Bon system.
-
Inner Tsa Lung 'Inner' Exercises:
Also based on the 5 chakras, but more breath than movement-based.
-
Secret Tsa Lung Exercises:
Color-based visualization meditations on the 5 chakras.
Note that it is common in the Bon tradition, as well as
Vajrayana Buddhist
traditions, for teachings to be divided into 'outer', 'inner' and 'secret' teachings.
Practitioners of other breath and
chakra
based practices such as kundalini yoga or qi-gong will find much that is familiar here. Alternate nostril breathing, patterned inhales and exhales, movements and colors corresponding to chakras, etc. are all part of the practices. The main difference from the Hindu based 7-chakra system that is more commonly known in the West, is that these practices work with a 5-chakra system – crown, throat, heart, navel, and the 'secret' chakra, four finger-widths below the navel, roughly corresponding to the 2nd or sacral chakra in other traditions. The three main channels of the subtle body, used in the Nine Breathings meditation, connect there, and run up to the crown chakra. The colors used are also different – red, white and sky blue are associated with the three channels, and green and yellow/gold are added in the chakra exercises.
You do not need any prior knowledge of energy practices or chakras to begin working with the material in this book however. Between the book and DVD, it is described and shown in detail. And as I've mentioned, Tenzin Rinpoche is excellent at pulling these practices out of the esoteric realm and into the practical, making them relevant to what many of us feel and experience in our everyday lives. If you are interested in energy-based practices, I highly recommend this book.
You Should Also Read:
Chakras in Tibetan Buddhism
Vajrayana Buddhism


Related Articles
Editor's Picks Articles
Top Ten Articles
Previous Features
Site Map



Follow @mommymystic
Tweet



Content copyright © 2022 by Lisa Erickson. All rights reserved.
This content was written by Lisa Erickson. If you wish to use this content in any manner, you need written permission. Contact Lisa Erickson for details.