Overcoming Inner Blockages to Magickal Success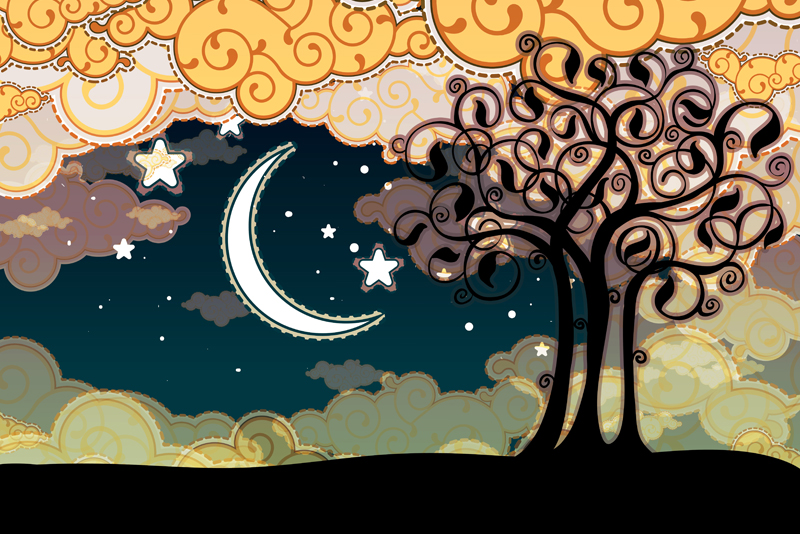 Poor timing, lack of emotional content, and aiming for the wrong outcome can all have a negative impact on your magick, but there are ways to overcome them as we saw in the previous article. This time we will look at two other potential problems and approaches to overcome them.

Overcoming mental blocks
Mental blocks, conscious or unconscious, are major obstacles to successful magick. At first they can be easily recognised; doubts about the reality of magick, fear of going against an inculcated religious upbringing, and worrying about getting everything exactly right are common when a neophyte starts out on the Pagan path. As the neophyte becomes trained and gains experience these early misgivings appear to be overcome by successes in magick and contacting aspects of the Divine. What usually happens is that there is a steady increase of skills and confidence then a plateau or even a reduction of skills and ability. This leads to doubt, which makes the situation worse and it is at this point that many people decide that Paganism is not for them and leave to seek another path rather than looking into why this happened.

The explanation for this sudden drop-off in skills and abilities is usually traceable to the web of assumptions and beliefs that the person wasn't even aware they had. Rather than overcoming the original blocks the early successes only suppressed them only for them to come back even stronger when successes started to plateau. This is the disadvantage of many magick groups that tend to overlook self-development in favour of ritual, pageant and magick because the only permanent way to dissolve the blocks is by working on your inner self through meditation, self-examination, and working with the deep subconscious through systems such as dream analysis.

Ritual magick tends to favour the Freudian approach, hardly surprising as Freud was aware of Kabballa and the psychological system he developed, including the three levels of consciousness and different 'complexes', follow it closely. Notes are kept of instances of negative inner dialogue, training to overcome this negativity usually involves some form of classical conditioning. The Ritual Magician Aleister Crowley used to cut his forearm with a razor every time he had a negative thought(!). Although modern practices are not as harsh, they usually work on some minor punishment such as pulling out a hair, or snapping a rubber band against the inside of the wrist.

Other styles of Magick and Paganism use more of a meditive approach, listening to the subconscious as it speaks to the conscious mind through dreams, symbolism, and synchronicity. This is the best way for someone who is working on their own, or has no access to an experienced official or unofficial counsellor. Keeping a dream diary is an excellent way to begin to listen to communication from the subconscious; however it is important to learn the language of your own unconscious mind rather than trying to impose some form of interpretation from so-called dream books etc. It can be difficult at first, but the foundation built on this way of communication with the hidden parts of your mind can lead to improvements in the receptive skills of clairvoyance, telepathy, and empathy. In addition to allowing you to unpick the strands of any conflicts that may be interfering with your magick and ritual.

Working within - and expanding - your area of acquisition

To many beginners the possibilities of spells seem limitless. It seems that money, love, and power can all by theirs by casting the right one, or doing the appropriate ritual. It quickly becomes apparent that this is not the case, but it can be very disappointing to people just starting out. One of the best ways of improving the chances of a spell working is to use what is known as the 'area of acquisition'. This is the area of these things, qualities and abilities that are just out of reach but that can be attained with a magickal nudge.

Start small, one of the teaching stories that is told in many traditional magickal styles is that of a boy who lived in 19th century France and was a rag-picker – collecting old clothes and other material made from cotton or wool and then breaking them down to re-use their fibres. Through a series of events he came under the tutelage of one of the top occultists of the time who trained him in the art of mental magick – these days more commonly known as creative visualisation. His first 'spell' was to obtain a small rug to keep his feet warm when he got out of bed in the morning and in a few days he had been given one. Then he projected for a better bed and so on, with each successful achievement his area of acquisition expanded enabling him to aim for bigger and better things. Eventually he ended up very wealthy indeed.

When I was writing my book "The Wizard's Way to Wealth" I decided to repeat this classic experiment to see how long it would take in modern times. In a matter of days the mat I was projecting for arrived. As part of the experiment I made sure to drive past carpet shops and home improvement superstores as it increased the chances of getting the mat; much as checking job adverts, selling items online, and getting out more, would increase the chances of getting a better job, increasing income, or finding an ideal lover would help prestige, wealth, and love spells.

Once you have worked out your area of acquisition through the SWOT analysis outlined in my last article you can usually see many ways to increase it through actions on the physical plane aided by magick. By using these two approaches in tandem you can make progress even when one or other of them plateaus off for a while, giving you time to use the methods outlined in this article and the previous one to find the source of the blockage and deal with it appropriately.


Related Articles
Editor's Picks Articles
Top Ten Articles
Previous Features
Site Map





Content copyright © 2022 by Ian Edwards. All rights reserved.
This content was written by Ian Edwards. If you wish to use this content in any manner, you need written permission. Contact Ian Edwards for details.