Eating Vegetarian in France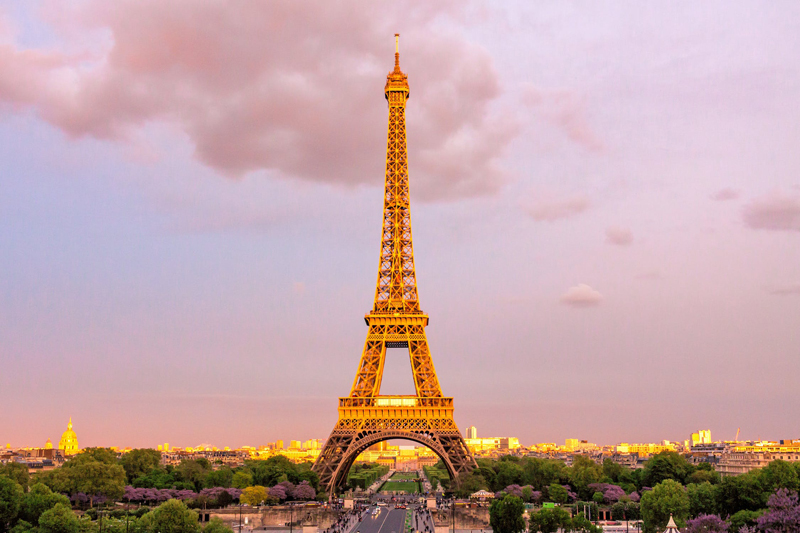 Upon informing the waiter that you're vegetarian he may look at you as if you have a mental illness. The French are very attached to their meat. Anyone who can stomach ingesting beef tartar is a true carnivore in my book. It is hard for them to understand why anyone would renounce meat. I was surprised to lean that their interpretation of vegetarian even includes fish. Take seafood out of the equation and you're likely to incite panic as a dinner guest.
There is a counter current. Health food stores are sprouting up everywhere but often the word biologique, bio for short, serves as a justification for heavily inflated prices making organic food either elitist or for the hippies. Most would mass vegetarian and organic into the same category and the two do go hand in hand. In larger cities you'll find little hole in the wall joints that cater to vegetarians though many serve excessively bland health food like dry grains with steamed vegetables or crudités served with vinegar and olive oil on the side. A place to filter addresses is the site
Happy Cow
where readers leave commentary about vegetarian and veg friendly restaurants.
In Paris I like to eat at
le Pain Quotidien
, a café chain with a mean brunch that includes coffee, fresh squeezed juice, croissants with chocolaty spreads, granola and yogurt, and a savory plate of cheese or salmon and salad. Quiche and the dessert spread make a stop into
la Loire dans la Theiere
worthwhile and Bob's Juice bar is a tiny lunch dive that is fun to hit too.
Should you pass through Nice don't miss the chance to eat at
la Zucca Magica
, an Italian style vegetarian restaurant that serves a set menu of cheesy courses at lunch and dinner. Chances are you'll have to unbutton your pants before leaving the place.
One of my favorite plates to order is vegetarian couscous at any old Moroccan restaurant, a brothy vegetable stew that you ladle over steamed couscous and top with harissa, spicy red pepper paste, raisins and chickpeas. At Mediterranean restaurants, like those that abound in the Marais, Paris' gay/Jewish quarter, I like to get a falafel pita, a round of bread slathered in tahini sauce and stuffed with friend chickpea balls, grilled eggplant and salad. Of course, one could live on boulangerie treats alone in France: pain chocolate, macarons, fruit tarts… but that wouldn't be very healthy, would it. In traditional French restaurants non-meat entrees are hard to come by but one that appears frequently is chevre au chaud, hot goat cheese salad.
Vegetarians travelling in France shouldn't have any problem finding a wealth of delicious fare, France is renown for its cuisine for a reason, but strict vegetarians should specify that they don't eat fish. Being vegan on the other hand could prove a bit tricky in a land where cheese is loved so much that it is even eaten as a dessert.

Related Articles
Editor's Picks Articles
Top Ten Articles
Previous Features
Site Map
Content copyright © 2023 by Melissa Demiguel. All rights reserved.
This content was written by Melissa Demiguel. If you wish to use this content in any manner, you need written permission.
Contact Melissa Demiguel for details.