Buddha Standard Time - Book Review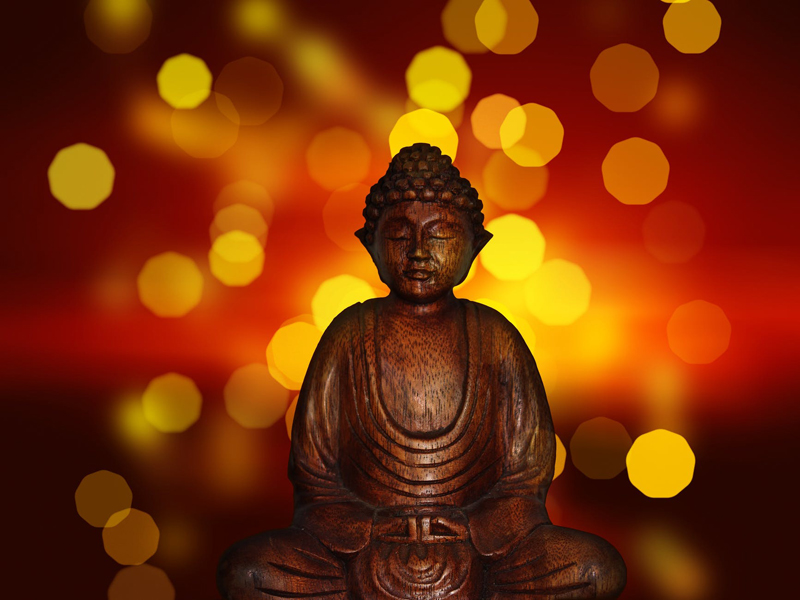 Although written by an American Tibetan Buddhist Lama,
Buddha Standard Time: Awakening to the Infinite Possibilities of Now
is really for anyone that finds themselves saying "I just don't have enough time" (which is just about everyone.) It contains teachings, insights and exercises on mindfulness and meditation designed to help us shift our relationship to time, in a world in which we are constantly overstimulated, and pushed to do more faster. Although many of these teachings are drawn from
Tibetan Buddhism
, the book has a very ecumenical feel, with quotes, anecdotes and teachings drawn from virtually every other religious tradition, as well as medical science, neuro-scientific research, and popular culture.
I have always been a fan of Lama Surya Das'
Awakening the Buddha Within: Tibetan Wisdom for the Western World
, and frequently recommend it to people interested in learning more about Buddhism, because it is accessible and grounded in daily life within the Western world. I feel that is a great strength of this book too, as he effortlessly glides from telling a story about a traffic jam he was recently in, to a Sufi parable, to describing the different kinds of human brain waves and how meditation impacts them. This fluidity and movement between stories from daily life that almost any of us can relate to, to religious themes, to neuroscience, keep the book engaging and relevant throughout.
It begins with chapters on
mindfulness
, a foundation theme throughout the book (and of course of Buddhism too.) As the book progresses, it moves closer and closer to exploring what he calls 'Buddha Standard Time', a level of consciousness and/or insight both outside of and within the 'linear' version of time that we normally experience, or as Lama Surya Das puts it:
"Another term for living fully and completely in Buddha Standard Time - using mindfulness, meditation, now-awareness, and compassion - is
enlightenment
. It is a tall spiritual order, but it is within your grasp. And from the personal to the planetary, it raises our happiness quotient and collective well-being."
Every chapter includes two kinds of suggested exercises - 'Mindful Moments' describe ways to engage with our daily lives more fully in the moment, and 'Time Out' meditations describe more formal meditation techniques for retreating - even if just for a few minutes - from our hectic pace.
The
types of meditation
the author presents really span the gambit, and I think almost anyone will be able to find something they resonate with - he includes basic breath, chakra, mantra (chanting), insight, and deity visualization meditations, among others. He talks a lot about nature, and finding ways to connect to natural cycles, including the circadian rhythms of our own bodies (which he describes in plain English terms that anyone can understand.)
As someone especially interested in women's spirituality, an added bonus for me were several sections that described some of the ways Tibetan Buddhism honors the sacred feminine, and others that summarized neuro-scientific findings on differences between the female and male brain. Towards the end of the book Lama Surya Das moves into a discussion of aging, our relationship with death and dying, and various theories on the nature of time - and its seeming acceleration in the modern age.
Along the way there are many fun cultural references (did you know Sherlock Holmes traveled to Tibet and studied meditation in the original books??) It is a deeply spiritual book that doesn't always seem to be - which I mean as a compliment, and hopefully you know what I mean. So overall, an excellent book that I would recommend to almost anyone - relevant, grounded, accessible, engaging, and inspiring.


Related Articles
Editor's Picks Articles
Top Ten Articles
Previous Features
Site Map



Follow @mommymystic
Tweet



Content copyright © 2023 by Lisa Erickson. All rights reserved.
This content was written by Lisa Erickson. If you wish to use this content in any manner, you need written permission. Contact Lisa Erickson for details.