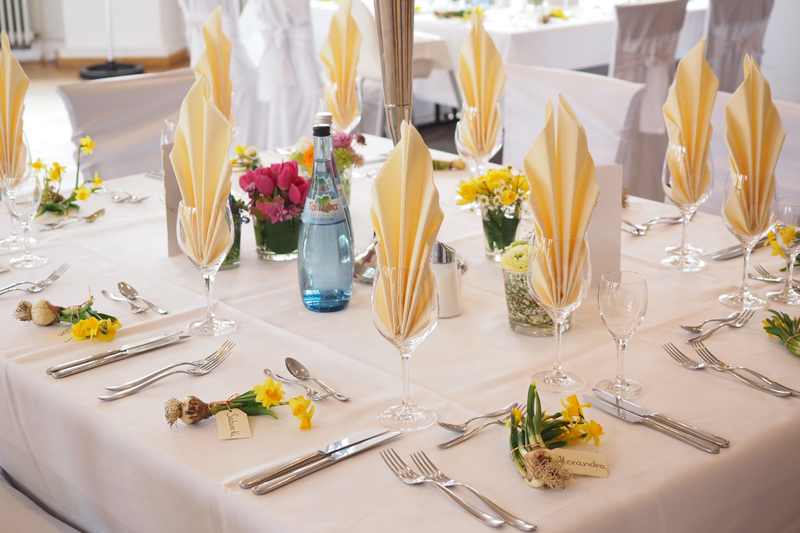 Popcorn and soda in a movie theatre is expected. I mean how can one get through a movie without it, really? A movie theater, however, is much different than a live show. In a movie theatre you have loud (can we emphasize LOUD) volumes of music and talking. We have lots of action and color and drama. You also have extremely good ventaliation. The air conditioning is usually freeze-you-out-of-your-seat efficient and even though people are munching popcorn everywhere around you, the smell is not distracting because it's being whisked away. Neither is the munching noise distracting because as I already stated, the volume is LOUD.

At a live theatre, where real people are really singing and talking, the volume is different. The audience is quieter and listening intently because dialogue that is performed live is not delivered in THX. This means that while they are still very entertaining, much like a movie, the venue is different. Therefore, the people in the audience need to act differently too.

When you are attending a live theatre performance, you need to be much more considerate of the people around you as well as those on stage, and in the pit and backstage. This means you will most likely see signs stating No Food or Drink. Many adults will read this and believe the sign is directed at children who might spill and cause a distraction. While I don't argue that spillage happens more with kids than adults, and yes, it is distracting, you are not beyond the possibility of having a snack accident during a performance.

We aren't just talking dropping your soda, however. Consider that package of Skittles you smuggled in and are now attempting to open in the dark. Can you hear the noisy plastic rubbing against itself and your fingers? Did you notice that the wrapper is directly behind someone's head? Yes, the guy in front of you is lower than your face and his ears are lined up with your hands and lap. So he is acutely aware of the contraband in your hand and would really like you to stop making so much noise.

If this isn't bad enough, lined up with his sensitive ears is his nose. Trust me if he can hear you reach into that bag of Skittles everytime you try to find a lime flavored one, he know when you found one because he can smell it too. Let's just hope this person is not a nautious pregnant woman who, if she feels the need to hurl, does not turn around and spew into your lap. How's that for unexpected spillage?

You are attending a live show. The voices and music are dependent on lots of different microphones. The audience is intently listening and trying to enjoy a performance. Your need to crunch on a granola bar or slurp a Coca-cola is really grating on those around you. People who, I might add, followed the request and opted to forgo something to eat – even if they are starving.

No food means no food. No drink means don't bring it in – not just don't spill it. It doesn't mean that we don't want you eating because you might cause M&Ms to roll down the aisle. Being a cautious neat freak doesn't mean you are going to be quiet too.

So police yourself and be sure to police your kids. If you are eating cookies and asking little Johnny if he wants a lollipop you are irritating those around you who can hear and smell what you are doing. Keep the food in the lobby. Wait till intermission. Better yet, celebrate after the performance and go out. It's healthier for everyone anyway.



Related Articles
Editor's Picks Articles
Top Ten Articles
Previous Features
Site Map





Content copyright © 2021 by Lisa Plancich. All rights reserved.
This content was written by Lisa Plancich. If you wish to use this content in any manner, you need written permission. Contact Lisa Plancich for details.