Guest Author - Richard Petracca
When you read, the words should magically teleport you to another land, time, or universe filled with other people, animals, or creatures. You lose yourself in a fantasy world and live vicariously through someone, maybe even something, else.
The enchanting art of teleportation needs to be used as you write. Put yourself in the place and/or time you want to bring your readers in such a way they experience your world for themselves. How do you pull them in?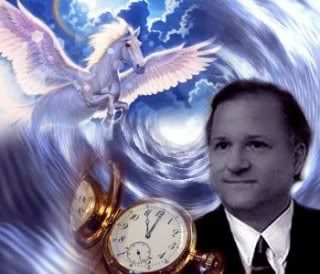 exopolitics.blogs.com
That is the hard part. There are tools around your home that should help with this. Some items that can be used are photos, paintings, or even an old oil burning lamp. Look around your home. Do you have a painting on your wall you really like? Look closely at it so you notice the details. Now write them into your story so the reader can actually see the scene for themselves. That is only part of it, though.
What does it smell like? If the painting is of a beach, does it smell of salt? Does it have the clean smell of fresh water or the nasty marshy smell of a swamp that makes the hairs in your nose curl? What does it feel like? Is it a warm sunny day? Or is it a windy day, one where the cold wind cuts right through your clothes and chills you to the bone? Are there birds flying overhead or are they huddled in the sand? Perhaps your beach is void of all life.
What kinds of sounds surround you? Do you hear the waves crashing? Is the wind blowing through the trees? Are birds filling your surroundings with song? Perhaps everything is so quiet you can hear the mournful sound of a humpback whale singing.
Close your eyes and imagine the times and worlds you want your readers to experience. Daydream. My parent always yelled at me, "Rich, stop daydreaming and get your homework done!" Now you have an excuse to daydream, so take advantage of it. When you teleport yourself to faraway places the only limitation you have is that of your own imagination. You will take your reader to different worlds filled not only with unusual people, but also unique creatures. Your imagination is your only limitation. When the art of teleportation is added to your writing, you'll find the depth of your story will increase tenfold.