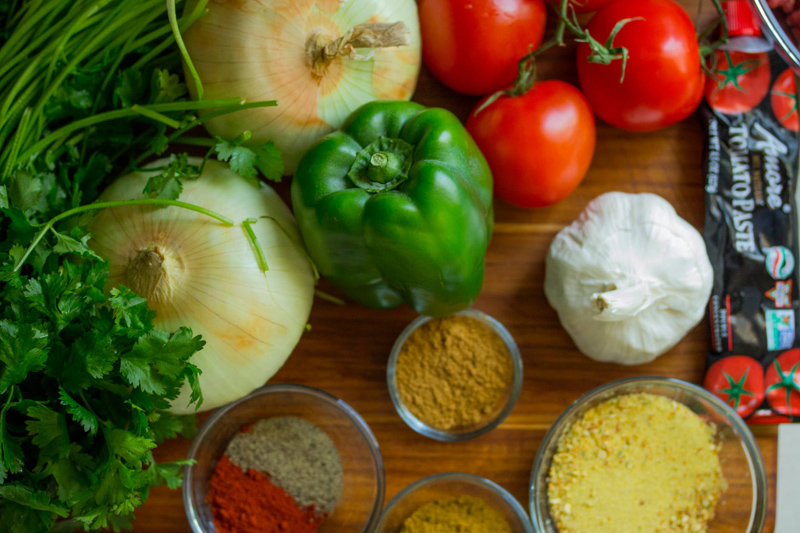 There are several types of basil, but sweet basil is the most known and commonly used in Italian cooking. Information and tips on using basil.
The light, anise-peppery flavor of basil is a favorite herb in summer recipes. It thrives in the heat of summer and dies in the chill of winter. It is easily stored, which ensures that you can have the fresh taste of basil even in during the dark, cold winter.
Sweet basil plants grow about 20 inches tall. The oval leaves range in length from 1 - 4 inches. If you snip off the basil flowers you will prolong the life of the plant and encourage more leaves.
While the aroma of sweet basil is strong, the flavor is almost delicate. If you decide to dry your extra basil the fresh fragrance will not be present, but the slight peppery flavor is better suited to slow cooking.
There are many different types of basil. I grow sweet basil, Thai basil, and boxwood basil, each with a different use in mind. The sweet basil is perfect when I want layers of large leaves on top of mozzarella and tomatoes. The Thai basil leaves have a stronger anise taste than sweet basil. It holds up better to the heat of cooking. The flavor of boxwood basil is the same as sweet basil, but the leaves are tiny. They are very pretty as a garnish or whole to a salad. The leaves may also be used for pesto.
Basil has long been prized in many cultures. In Greek it was called basilikon phyton (kingly herb). In the first century AD, Pliny referred to basil as an aphrodisiac. For centuries in Italy basil represented love. A women would put a pot of basil on her window sill to signal that her lover was welcome.
Not all cultures were fans of basil. The Greeks considered it to be a symbol of hatred. The French physician Hilarius taught that merely smelling basil caused a scorpion to be born in the brain.
Fortunately monks throughout Europe continued to cultivate basil for cooking and as a cure of stomach pains and anxiety. Basil features prominently in Italian cooking. It could be that the warmer climates of Italy are more conducive to growing basil.
You may freeze basil leaves and store them for later use. Wash the leaves and pat them dry. Layer on parchment paper and place in a plastic freezer bag. While the leaves aren't suitable for salads, they are still good for cooking. You may also create large amounts of pesto and freeze the pesto. Some cooks like to store basil leaves in olive oil, in a sealed container in the refrigerator. Make certain you keep the leaves and oil in the refrigerator. It will keep about 3 months this way.


Related Articles
Editor's Picks Articles
Top Ten Articles
Previous Features
Site Map





Content copyright © 2023 by Paula Laurita. All rights reserved.
This content was written by Paula Laurita. If you wish to use this content in any manner, you need written permission. Contact Cinzia Aversa for details.