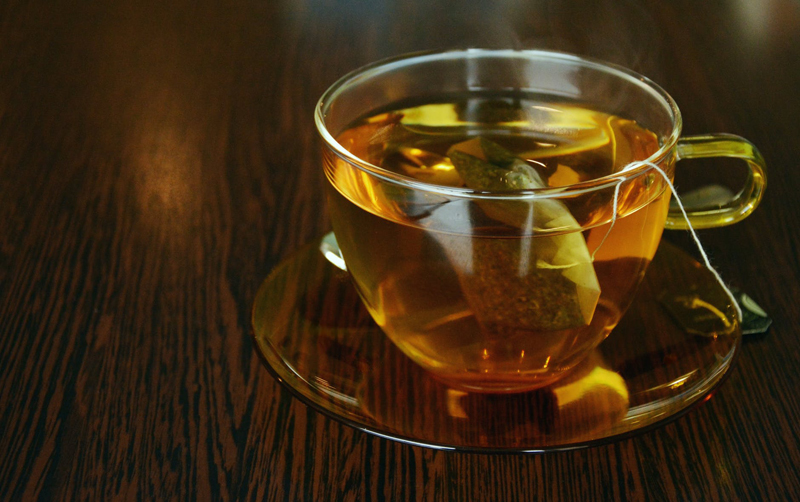 Summertime Tea Bash

Summer is a celebration Al Fresco! Al Fresco has an Italian origin meaning in the fresh air, open-air, outdoors, and dining outdoors. Why not have some friends over for a summer time late afternoon and into the night, Tea Bash?

No need to feel intimidated. There are many ways to host this tea bash without going broke or having it feel way too formal.

Starting with the invitations, if you are on a strict budget one can make postcard invitations by hand to send or one can even do e-vites to further save money.

Holding an afternoon affair saves on electricity because it is daylight and no extra lighting is needed. Al Fresco on the patio means pulling together all your patio furniture. It is alright to pull out house chairs too and in fact it may even produce that shabby chic look quite by accident! Pull out the pillows! Your guests will feel very "homey" and comfortable and will long remember that comfort when the party is over.

Arrange your chairs purposefully to create actual conversations! Group together in threes and fours or around a long table together. While you may know all that you have invited; your guests may not know each other-this way the seating may even produce new friendships.

Do not forget to pull out the umbrellas! If you only have one, borrow a couple from friends (same goes for the chairs). Depending on the wind or weather, one can create a make shift gauze canopy. Usually gauze is very inexpensive to purchase. Can clothespin edges to a tree, or clamp to the top of a gutter and onto the top of your umbrella, thus creating a breeze-way of sorts. Lovely!

Patioscaping or tablescaping is a big key to the feel of your party. White table linens feel fresh and can be nothing more than starched white bed sheets! Add to that fabulous neon colored napkins and fancy paper plates from the nearest party store. Go the market and mix and match bouquets of fresh flowers. Making sure to pick flowers with very large blooms that will make a wonderful color splash but also fill a vase quickly with fewer flowers. Some suggestions are sunflowers or Gerber daisy. One can always pick from your flower gardens like fresh hydrangea, or lilacs for example. You do not need to be a floral designer to now put them together! Use what you have on hand: glass bowls, tea cups, glass cylinders, or empty jelly jars. Fill with water a put three pretty tea cups across the table and fill with one flower each! Wonderful!

Take the largest flowers (sunflowers), gather and place into tall glass vase or old pitcher or other container like old milk bottle or even cut top off of 2 liter soda bottle. Tie with a pretty bow and you have a super fabulous summer bouquet!

Let's talk menu and iced tea bar. For many of my parties I usually set up food as buffet style. It seems to be an easy way to get the food to everyone as quickly as possible. I would set up the iced tea bar on a separate table so that the drinks would take on special attention.

For the menu: save money by serving foods that are "in season". They are abundant and make for perfect summer fare.

Easy Chicken Kabobs (use marinade chicken cubes, white onions, bell peppers- grill and serve)
Cucumber Salad
Pasta Salad
Deviled Eggs line a container (bowl) with ice and place eggs on top
Watermelon skewers (cut into small wedges & place on bamboo skewer)
Homemade salsa and chips (salsa right from the garden)
Cupcakes
Simple Sugar cookies

Iced Tea Bar:

First make a ton of tea. Chill immediately. In the house and behind the scenes, put tea into milk gallon jugs or pitchers, but don't serve them that way! Get your fanciest spigot containers or pitchers to serve. Drape your table with the white cloth and then dress up your iced tea bar with more flowers, cocktail napkins and create an iced tea condiment container.
Taking the same sized containers (little bowls, or margarine containers for example) place cut lemons, sliced blood oranges, mint leaves, sugar, and tea spoons. Place them into a basket lined with fancy napkins, tie bow onto handle, or arrange a couple of flowers in the basket! Arrange a galvanized container with ice cubes and scoop. Line up tall disposable glasses. Simply wonderful!

Write your list before you leave for the store and stick to it. You will host a terrific summertime tea bash with ease! Have fun!



Related Articles
Editor's Picks Articles
Top Ten Articles
Previous Features
Site Map





Content copyright © 2022 by Mary Caliendo. All rights reserved.
This content was written by Mary Caliendo. If you wish to use this content in any manner, you need written permission. Contact Mary Caliendo for details.