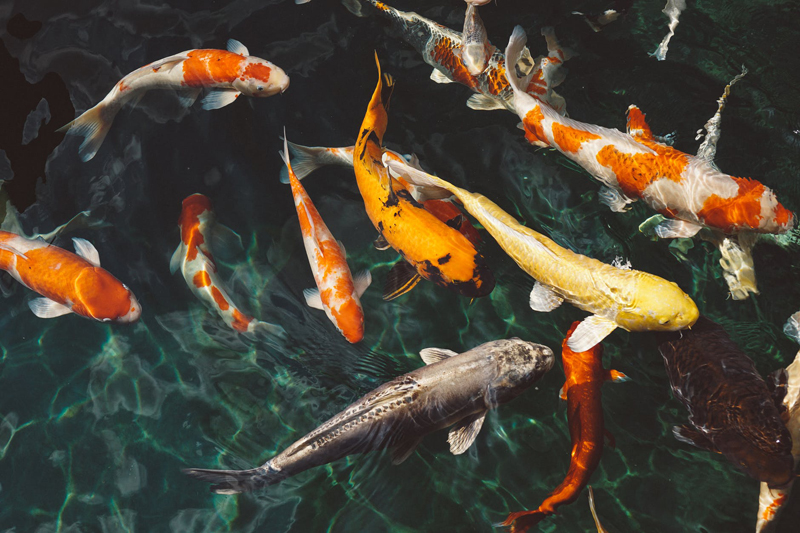 It's good to be aware of the traits of certain species of fish just as it is true of being pet parent to certain types of cats or dogs to whom you may be pet parents. For example, if you have Betta fish, one of their main characteristics is that they are jumpers.

If you didn't know this, and you do have Betta fish at home, there are some safety precautions to take in order to avoid disaster. First, let's examine the reason why these beautiful little fish have this unique trait. Long ago, before they were domesticated, they jumped from puddle to puddle as a matter of survival. They needed a larger puddle when theirs was drying up and they were trying to search out cleaner water in some cases.

Although Betta fish have been bred over the years for their beauty, they have retained some of their wild features - including the ability and the inclination to jump out of their water sometimes. It's hard-wired into their nature as a survival mechanism. Maybe they jump out of their bowls for some of the same reasons they jumped out of their puddles in nature - like if you don't keep their water clean enough. They could also do it accidentally - especially if they are in a tank that is too small and the water level is too close to the top of their tank. They could jump if they see something that makes them feel excited and they get carried away. They are very inquisitive little fishies!

They may jump if they feel their surroundings are unfamiliar like when you change their water or change their tank or change something in their environment or have new people over. Betta fish are small and enclosed in their little water world, but they are aware of their surroundings.

The best thing to have is a vented cover for the habitat for your Betta fishes.

Also, when you change the water, put them in a safe container. If done carefully, the transition during water changes doesn't have to be stressful. Your Betta fish get used to the routine. You have to be sure that the water temperatures in both holding areas are warm enough for a tropical Betta fish and that the temperatures match.

You can use a large, glass fishbowl with water at the right temperature and water conditioner and at a level below the rim to reduce the chance of your Betta attempting to jump out while you are cleaning his home and changing his water. Keep an eye on him and don't put him too near anything dangerous like the sink or the edge of the counter, etc. It takes some time and attention and pre-planning to keep him safe and sound while you do routine maintenance of his living conditions.









You Should Also Read:
The Importance of Clean Water For Betta Fish


Related Articles
Editor's Picks Articles
Top Ten Articles
Previous Features
Site Map





Content copyright © 2022 by Mary Brennecke. All rights reserved.
This content was written by Mary Brennecke. If you wish to use this content in any manner, you need written permission. Contact Mary Brennecke for details.