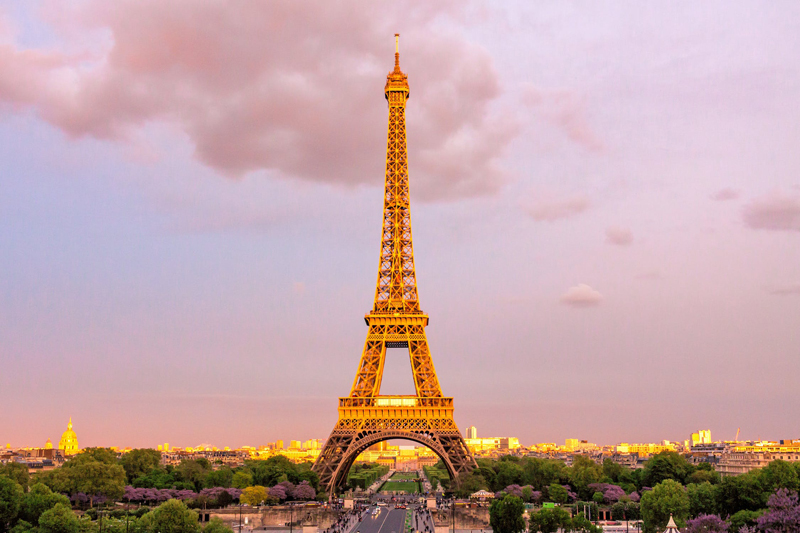 If you're just passing through, not setting up house and home in France, then you won't have to suffer the costs both monetarily and time-wise of attaining a French drivers license. Never the less, you need to be aware of the difference in road rules.

The main difference is "priority a droite."
Cars coming from the right have priority. You are expected to yield to them unless (1)there is a white line painted across the end of their lane or (2)they have a stop or a yield sign.

For tackling round-a-bouts, unless otherwise indicated, you are expected to yield to the cars already in circulation. Wait to enter the traffic circle until the coast is clear.

Right turns at red lights are not legal.

Beware of speed limits which tend to be lower because the roads are smaller. Within cities the speed limit is set at 50 km.

Speed is controlled by radar and a flash of light means a photo being taken of your licence plate which equates to receiving a ticket in the next week or two. While there aren't many police officers on the roads controlling speed, mobile speed traps do exist so beware.

Bonne route!
Did I forget anything? Chime in with your driving advice in the forum.
https://forums.bellaonline.com/ubbthreads.php/topics/698178#Post698178


Related Articles
Editor's Picks Articles
Top Ten Articles
Previous Features
Site Map





Content copyright © 2023 by Melissa Demiguel. All rights reserved.
This content was written by Melissa Demiguel. If you wish to use this content in any manner, you need written permission. Contact Melissa Demiguel for details.