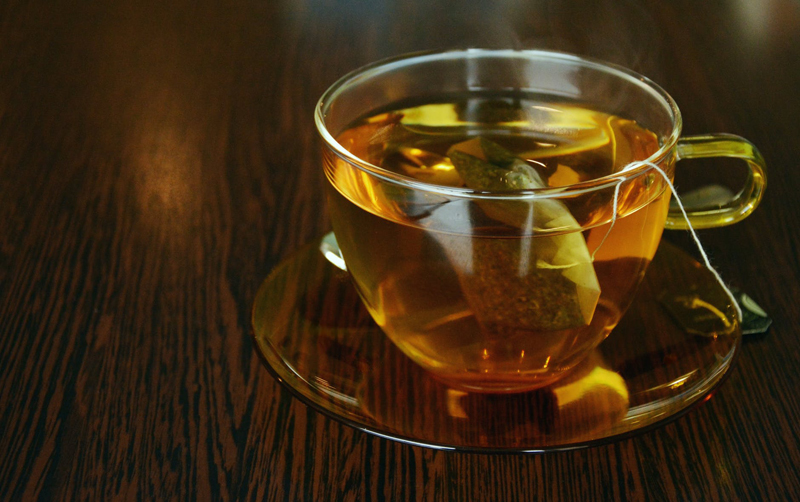 American Flag Tea-Stain

Americana; a word associated and used to simply describe American culture. To me it also means all things that have been woven into our culture and into our hearts and over time has held special meaning our American people. Like apple pie, and baseball for instance everyone not only knows what it means, one can create a mental picture of it as well when it may be described.

Take our American flag for instance, instantly an image is created. So in honor of the celebration of American independence, I thought that writing something about our flag during this time seemed quite appropriate.

The flag was approved by Congress on June 14, 1777 (Flag Day is observed on this date). It has become a symbol of American spirit. It stands proudly for liberty and waves in honor of freedom.

Betsy Ross was commissioned to sew the first official American flag. It was to become one of the most purchased flags of all time only second to the standard flag! The Betsy Ross styled flag has 13 stars in a circle on a blue background. It is sometimes referred to as a Navy Jack flag.

There are several companies that especially have high sales of this flag on the east coast and in New England. But what is ironic is the purchasers want to the flag for its authentic and old world feel. Somewhere along the line it began to be tea-stained for the color appearance! The tea stained it just right to lend an appearance that the flag was 100's of years old! So now several companies sell what is known as the "Tea-dyed Heritage Betsy Ross Historical Flag".

So while no one can ever own the real first Betsy Ross flag, one can make your very own tea-stained flag in time for the 4th of July!

Here are some instructions on making this very easy craft:

What you'll need:

1 Flag
1 large pot/pan
At least 4 tea bags (your choice)
Wooden spoon
At least 4 C of water
1tbsp of vinegar


Most flags are made of cotton; however, this technique will work for cotton-blends, wool, linen, and muslin.

Please rinse out your flag. Rinsing it in warm water does remove some of the chemicals that may be present on them from the factory.
Some flags are on dowels or even small metal tubes (that may not be removable) it will work on them too it will be slightly more time intensive.

Directions:

Step 1) Using a large pot, fill with at least 4C of water (place the flag dowel/pole across top of pot) does flag touch and is immersed in water if so you have enough water, if not you will need to put more into the pot. (This now means you have to adjust the amount of tea bags steeped)

Step 2) Bring the pot to rolling boil.
Step 3) Once boiled, now add tea bags (typically 1 tea bag = 1 C water)
Step 4) Steep for approximately 5 minutes

Step 5)Now add your damp flag leave steeping for 10 minutes (before you put flag into pot you will have to decide whether or not you want to leave the bags in while soaking flag or not-tea bags left in may stain in a blotch where a tea bag would touch fabric).

Step 6) check to see if the color is achieved to your taste, if not may leave in for more steeping, check every 5 minutes until the desired color is achieved.(the flag will dry lighter than when it is wet)
Step 7) if you like the color remove and rinse flag with mild soapy water. This is an important step because the tannin in tea will ruin fabric if left on your flag.
Step 8)When you are positive you like your flag please use 1 tbsp. vinegar & 1 gallon container and soak flag in this- this will color-set the fabric. Display to dry.

*different teas will produce quite different results, standard black tea and Darjeeling teas will give off a deep rich creamy brown color. Herbal teas will leave behind red tones.

Have a fun and safe 4th of July!



Related Articles
Editor's Picks Articles
Top Ten Articles
Previous Features
Site Map





Content copyright © 2022 by Mary Caliendo. All rights reserved.
This content was written by Mary Caliendo. If you wish to use this content in any manner, you need written permission. Contact Mary Caliendo for details.