Zythos America 2011 - Tale of Tom Peters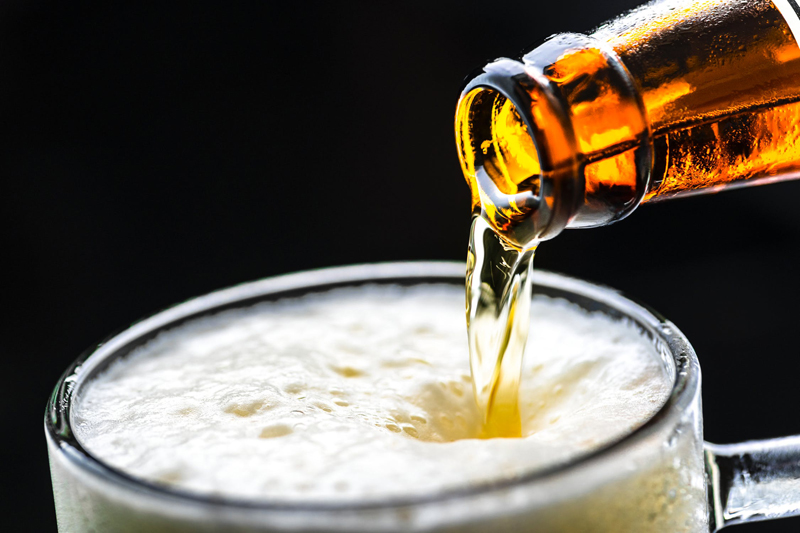 When Tom Peters traveled to Belgium for the first time in 1984, he had no way of knowing this tiny country would influence the rest of his life. These were the days dominated by pilsners brewed by Budweiser, Miller, Schmidt's, and Coors. To say the beer landscape was bland was an understatement. Servicemen who spent time in Germany or England would arrive home on U.S. soil with stories of flavorful, European beer of unfamiliar styles, but finding these beers in America was a challenge.

On that first trip to Belgium, Peters was introduced to a Belgian beer called Chimay, served in branded glassware, as were all the beers he encountered there. A year later, while working at Café Nola, a small bar on South Street in Philadelphia, he found that Chimay was available in the United States. "This is the most amazing beer you'll ever have," he told his boss. He wanted to introduce his regulars to it. It was pricey, but he told his boss he would buy the case himself if he couldn't sell it.


His instincts were right. By the end of business hours that same day, he had sold the entire case. "They never saved one for me!" he exclaimed. In the following years, Peters went on to manage Copa Too on 15th Street, turning it into a Belgian Beer Bar; then partnering with Fergus Carey to open Monk's Café at 16th and Spruce Streets in Philadelphia, now one of the most well-known Belgian beer bars in the world.

Throughout the years, he developed menus that featured Belgian foods such as mussels and frites or lamb stew made with Rodenbach. He presented Belgian beer dinners, and became fast friends with Beer Hunter Michael Jackson, a British author who was to become the leading authority on beer and whisky in the world. Jackson's expertise on Belgian beer was inspirational to Tom Peters, who vowed to become a regular at the Zythos and Bruxellensis Beer Festivals in Belgium. Jackson urged him to familiarize himself with the beers, hands-on, on a personal level.

At one point, Michael Jackson wrote of Monks Café: "Simply the best Belgian Café in the United States." Tom reminisced, "Fergie and I were giddy for weeks." They felt empowered. Their beer dinners became even more over-the-top, focusing on beers that were all-Lambic, or all-Cave-aged, or all-Trappist. None of the beers they used were available in America. At one Trappist dinner, Jackson announced, "These beers are only available within the brewery walls, but they are here in Philadelphia."


In 2008, three Philadelphia entrepreneurs launched Philly Beer Week, and Tom Peters was one of those entrepreneurs. This was a 10-day celebration of beer, started, in part, as a tribute to Michael Jackson who had passed away in August of 2007. For 17 years, Jackson had traveled to Philadelphia to present beer tastings and dinners at the Penn Museum in mid-March, and always managed to end his tour at Monks Café. The connection to Belgian beer was a natural.

The Zythos Beer Fest in Belgium fell back-to-back with Philly Beer Week, but Tom Peters thought an echo of Zythos was just what America needed. Like the traditional tastings of Michael Jackson, Zythos America found a home at the University of Pennsylvania Museum of Archaeology & Anthropology for the first few years. In 2011, it moved to the Starlight Ballroom in Philadelphia, a retro venue with traditional oak dance-floor, mood lighting and mirrored disco balls. The smooth jazz of Victor North and the Three Blind Mice slithered from the stage, providing a contrasting atmosphere to the un-gentrified neighborhood outside.

The ballroom setting lacked the ancient artifacts and luster of the Penn Museum venue of past years, but the "city feel" created a more intimate focus for the hundred-or-so Belgian beers available for tasting, many which were rare finds anywhere in America.

Access to Big Players in the World of Belgian Beer


Don Feinberg, legendary founder of Brewery Ommegang, celebrated his 30 year Anniversary as importer/owner of Vanberg & DeWulf, pouring Avril (a light, flaxen, Belgian table beer of 3.5%); Lambrucha (a blend of two different living yeasts: one-year-old Lambic from Brouwerij de Troch in Wambeek and Kombucha Tea, a tart, effervescent, fermented beverage from Central Asia); and De Cam (a 10-year-old Lambic, matured 3 years in wood, and 7 years in the bottle, producing a delightfully sour fruity profile, with earthy, vanilla notes that screamed "world-class.")

Rob Tod, Owner of Allagash Brewing Company in Portland, Maine made his "cool ship" beers a central focus at the festival. He built a cool ship in 2008, fashioned after those found in Belgium, allowing spontaneous fermentation during those chilly Maine nights, similar to the terroir found in the Zenne Valley. Cool Ship Red had its beginnings in the new fermenter and has been aging since, on raspberries and in oak, red-wine barrels. The rose-colored body glows through an iridescent haze, and emerges fruity and effervescent on the tongue. Cool Ship Cerise is finished with cherries, resulting in a paler melon hue, with a pleasant, wild-cherry palate.


Megan Maguire from Duvel Moortgat USA had a few rarities in her own treasure chest. Most notable was Gnomegang, with clean, tropical fruit flavors accomplished through a primary fermentation with Chouffe yeast, followed by a secondary on Ommegang yeast. The brilliant body glimmers like gold, with a rich creamy head and flavors that seduce completely.

There were other big names, each presenting an elegant spread of enticing beers: Bobo van Mechelen, head of U.S. Sales for Chimay; Dan Shelton, Owner of Shelton Brothers Importers, with Kevin Brooks; Jerry Vietz, Head Brewer at Unibroue; Bridget Smith, Ambassador and Rep for 12% Imports; Jason of Bella Vista Beverages; and Marco, Brewery Sales Manager for St. Bernardus.

Conversation Starters

Ovila Dubbel, a collaboration between the monks at the Abbey of New Clairvaux in Vina, California and Sierra Nevada Brewing, was designed to assist in funding the restoration of the historic Santa Maria de Ovila chapter house on the abbey grounds in Vina. The 12th century Spanish monastery had been used by the monks for 800 years, but deteriorated significantly by the 19th century. Its stones were purchased by newspaper magnate Randolf Hearst in 1931, who intended to construct a Northern California castle greater than his own San Simeon. His dreams were never realized, but the historic stones eventually followed full-circle into the hands of the Cistercian monks.

De Dochter van de Korenaar Bravoure – spectacular smoke; Embrasse – strong, dark, with bourbon-barrel aroma

La Botteresse Blonde – delicious malt, distinctive herbal notes mixed with honey

Brasserie Cantillon Cuvee de Monks Gueuze – a sourhead's delight

…and dozens of others, each one garnering deservedly high praise in the pages of my journal. As a media guest, I was pleased that my initial impressions of the surrounding neighborhood had nothing to do with the world-class event that was unfolding inside the Starlight Ballroom.

All things considered, my notes of the day say it all. On my last page, I wrote, "Zythos America was the best event of Philly Beer Week."

'nuff said.

Cheers!
 
You Should Also Read:
Philly Beer Week 2010 Photo Gallery
Pleasurable Saison & Belgian Beauty
Rudi Ghequire & the Rodenbach Philosophy


Related Articles
Editor's Picks Articles
Top Ten Articles
Previous Features
Site Map





Content copyright © 2023 by Carolyn Smagalski. All rights reserved.
This content was written by Carolyn Smagalski. If you wish to use this content in any manner, you need written permission. Contact Carolyn Smagalski for details.