Ray Deter of dba - A Tribute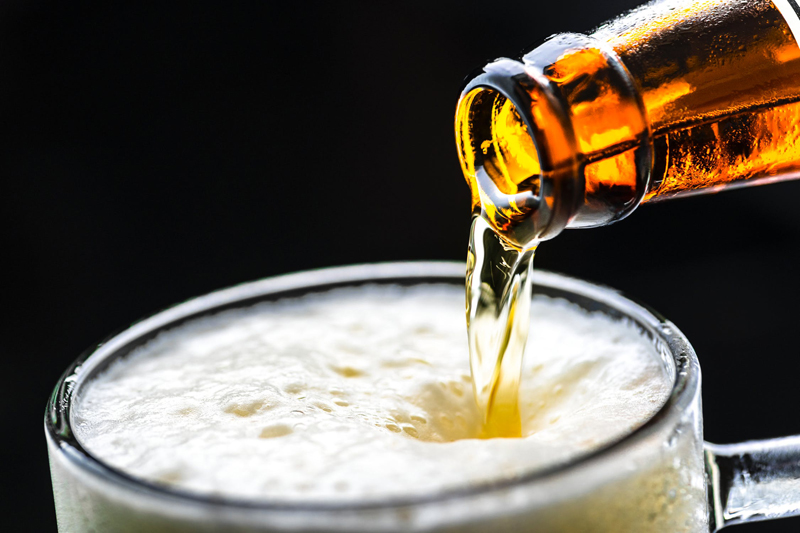 He was a bar guy. Unpretentious, smart, opinionated, obsessed with good beer … cask-conditioned or craft brewed, it didn't matter. He loved single malts too, and good Tequila. But the best thing about Ray Deter was his warmth with people, like the cypress wood that made the music room in his New Orleans bar so "hot." Even when business was tough, Deter and his partner, Dennis Zentek, stuck to the high road. Good beer, served from clean lines at the right temperature, made for a great experience that you just wanted to do over and over and over again.

There was passion in the way Ray treated beer. It was a personal thing, discovered in an epiphany-moment during his honeymoon, so many years ago. He had married an English woman from Yorkshire, the same area that sired Beer Hunter Michael Jackson. All it took was a picturesque canal, a bicycle and a stop in an English pub for a romance to begin … a romance with cask conditioned ales like none he had ever had. Sad, that he died following a bicycle accident, on Canal Street in Lower Manhattan. He was hit by a silver Jaguar on Monday afternoon, June 27th, 2011, and by Sunday, July 3rd, Ray met the Maker's Mark.

Ray Deter and Dennis Zentek opened dba in New York's East Village in 1994. They were one of a few forward-thinkers, like The Ginger Man on East 36th, or Brouwer's Café in Seattle, or The Falling Rock in Denver, carrying only the best – the best beer, whether on draught or in bottles; the best whiskey, including a few he admitted were over-rated; or the best tequila, demonstrated by the extensive selection he carried.


In 2000, Deter and Zentek opened dba in New Orleans, in Faubourg, Marigny, near the French quarter. The building dates back to the 1880's, just around the time that ragtime and blues were influencing American music. It would be another 30 years before jazz came to New Orleans, but there was no doubt that dba's cypress wood music room was made for the likes of Stevie Wonder, John Boutte, and Clarence "Gatemouth" Brown, who all played in Ray's new Orleans bar.

When Katrina hit in August of 2005, they sustained a bit of roof damage, but not much else, compared to the devastation that hit the rest of the city. By mid October, dba was back in the saddle, healing the wounds of a recovering city.

In 2008, dba Brooklyn opened. Their other bars served no food, but Deter & Zentek did things a little differently in Williamsburg (Brooklyn). Cheesemaker Jonathan White of Bobolink Dairy in New Jersey designed cheese plates that paired with Belgian Saisons and muffeletta that enhanced American IPAs. Deter presented tastings every Monday night, where he served 5 select beers for free to 15 or 20 people. He taught them about sniffing for aroma with their mouths open (to fully appreciate the complexities), chewing the liquid, pairing beer with spirits, the differences between draught and bottle versions, and drinking beer at the proper temperature. By his own admission, it was his own personal laboratory – one in which he could learn about beer and spirits, while collecting information on what people like.


In 2003, he was the winner of the Cheers Benchmark Award for his dedication to good beer. With Jimmy Carbone, in 2009, they achieved certification from Mayor Bloomberg proclaiming July as Good Beer Month in New York City. In conjunction with this "proclamation", they established the "NYC Good Beer Seal Awards," a sign of commitment to the customer – to only serve the best under the best conditions. Both dba in East Village and dba in Brooklyn were Good Beer Seal bars.

Michael Jackson, the Beer Hunter, introduced me to Ray Deter on March 23, 2007. We had traveled with Tom Peters and crew to New York City for a Belgian Beer Festival at Heartland Brewery. Afterwards, we found ourselves at dba. Ray and the Bard of Beer, as many called Michael Jackson, were fast friends. You could see the connection … a common sense of wit, March birthdays, Yorkshire, jazz, whiskey, beer, and a common respect that went with it all. Ray pulled out a Methuselah of La Fin du Monde, a 9% ABV Belgian Tripel, crafted by Unibroue in Chambly, Quebec. The experience was so intense that it remains vivid in my mind, despite the passing years.

"But fate ordains that dearest friends must part." (attributed to Edward Young)

Ray Deter, March 19, 1957 – July 3, 2011

Photos are (from top): Ray Deter at Monk's Cafe, Philadelphia, in 2009; Dennis Zentek of dba and Tom Peters of Monk's Cafe; Ray Deter, March 23, 2007 at dba, hosting Beer Hunter Michael Jackson

 
You Should Also Read:
Michael Jackson Passes Away - World Beer & Whiskey Authority
Biere de Garde - The Best Kept Secret of French Flanders
Champagne Beer for Champagne Girls


Related Articles
Editor's Picks Articles
Top Ten Articles
Previous Features
Site Map





Content copyright © 2023 by Carolyn Smagalski. All rights reserved.
This content was written by Carolyn Smagalski. If you wish to use this content in any manner, you need written permission. Contact Carolyn Smagalski for details.