Homemade Éclair Recipe for Bastille Day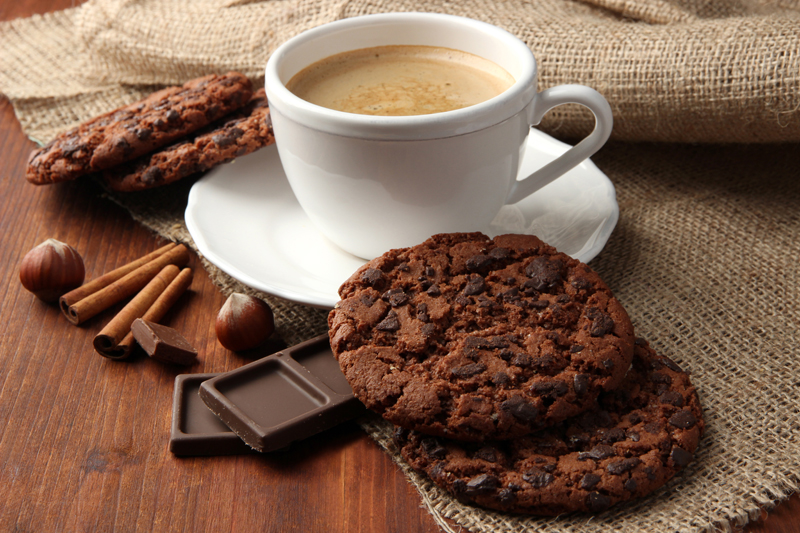 Need a great French dessert to serve on Bastille Day, July 14th? Éclairs are undoubtedly one of the most popular types of French pastries, and are loved by almost everyone. They can be made quite easily, and will be devoured quickly.
In France, there are always several small bakeries on almost every block; these bakeries serve only freshly made-from-scratch baked goods, which is very different from American bakeries that purchase ready-made doughs, items baked in large factories then shipped, and also store many items in the freezer. If you've only had an éclair in a grocery store bakery, then you've probably never really had an éclair. Most American bakeries bake the shells, then freeze them for later use. In France, this practice would quickly put any bakery out of business, since freezing ruins the texture of the shell. The French, who take their food seriously, purchase baked goods daily, and would consider day-old éclairs or those with pre-frozen shells a major culinary crime.
Choux Paste
, one of the easiest and quickest pastry doughs to make, can be baked in several different shapes and sizes; éclairs are long and narrow. The choux paste puffs in the oven, leaving a hollow shell which is filled with a light pastry cream. Chocolate ganache or chocolate frosting is spread over the top. Finished éclairs must be eaten the same day they are made, which shouldn't be a problem, since they are so good.
What follows are two different methods to finish éclairs once the shells are baked: a shortcut method using convenience products, and a classic method using made-from-scratch pastry cream and ganache. They are both fabulous, so don't feel guilty if you need to use the shortcut method. If planning to make éclairs often, you can purchase a filler tip at stores carrying cake decorating equipment to make it easier to get the cream filling into the shell. Alternately, slice through the shell lengthwise and spoon filling inside.
Shortcut Éclairs:
1 batch
Choux Paste
shaped into long cylinders, baked, and cooled
1 batch
Shortcut Pastry Cream
1 16-ounce can chocolate frosting.
Fill each of the éclair shells with the pastry cream. Place the chocolate frosting in the microwave for 30 seconds. Stir, then spread or drizzle over the shells. Store in the refrigerator.
Classic Éclairs:
1 batch
Choux Paste
shaped into long cylinders, baked, and cooled
1 batch
Basic Rich Pastry Cream
1/2 cup whipping cream
1 cup semi-sweet chocolate chips
Fill the choux shells with the Rich pastry cream. Mix the whipping cream and semi-sweet chocolate chips in a microwave-safe container. Microwave 3 minutes; let sit 5 minutes. Whisk together until smooth. Spread over the filled choux shells.


Related Articles
Editor's Picks Articles
Top Ten Articles
Previous Features
Site Map





Content copyright © 2023 by Karen Hancock. All rights reserved.
This content was written by Karen Hancock. If you wish to use this content in any manner, you need written permission. Contact Karen Hancock for details.