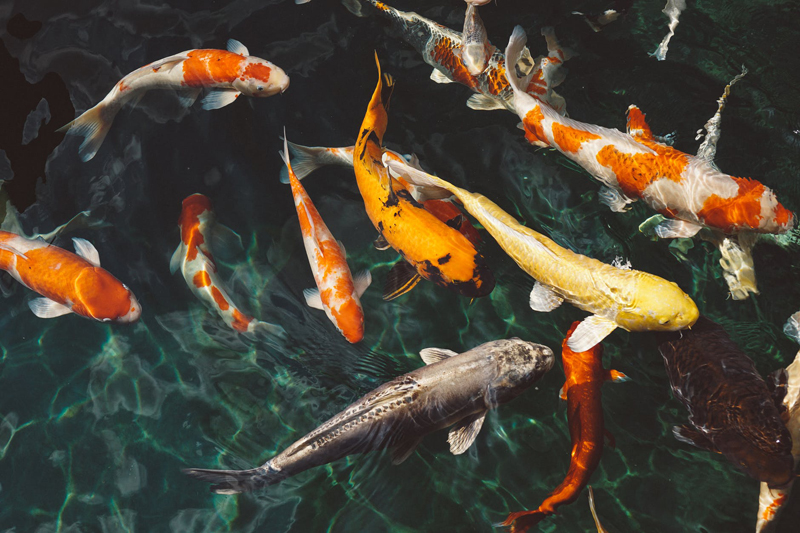 Aaaaah, swimming1 What a great summertime pastime…"Birds do it, bees do it, educated fleas do it." Oh, wait - that's something else. Well, then, "Angelfish do it, goldfish do it, educated Bettas do it!". Swimming, that is. We love to watch them at home in our own aquariums and we love to go out - especially in the sum, sum, summertime to be mesmerized by their flips and splashes and excellent swimming maneuvers. Oh, to swim with such grace and confidence and wisdom.

Yes, watching fish is proven to relax us, and is even considered helpful therapy for all of us, and now why not step out this summer to as many public aquariums as you can! According to Olympic swimmer, Brent Hayden, he gets inspired by watching the animals swim and cavort in the water at public aquariums

The "dolphin kick", for example, is inspired by dolphins and he enjoys studying their swimming technique at the aquarium and tries to simulate it practice!

It worked for him last year when he won a gold medal in the world championships in the 100 - meter freestyle in Australia. He had made a promise to his grandfather that he would return with a medal, and he did. Tragically, his grandfather died four days before his win. Even with this distress, he wanted to keep his pledge and gathered all his strength that he could muster - calling on his love of his grandfather, his years of training, his mental discipline, and his hours of being filled with the inspiration of his dolphin friends at the aquarium.

Check out Brent's aquarium video at https://www.cbc.ca/olympics/olympians/story/2008/05/23/f-olympics-swimming-feature-hayden.html

Find your own personal inspiration at your local aquarium before the summer slips away! Soon, we'll all be glued to the TV watching the Beijing Olympics in this great year of 2008, so get out there now, baby, and let the fishes be your muses!

Post your own local public aquarium reviews right here at the Fish Site at BellaOnline.com in the Fish Forum! We'd love to hear about your own story of how your aquarium in the area where you live inspires you to win your own form of a gold medal in all that you do. Inspiration is all around us and sometimes it's right there swimming around gleefully at your local public aquarium! A whole world of inspiration just awaits you right there in your own neighborhood for the taking! Try it - you'll like it!






You Should Also Read:
The Importance of Clean Water For Betta Fish


Related Articles
Editor's Picks Articles
Top Ten Articles
Previous Features
Site Map





Content copyright © 2022 by Mary Brennecke. All rights reserved.
This content was written by Mary Brennecke. If you wish to use this content in any manner, you need written permission. Contact Mary Brennecke for details.