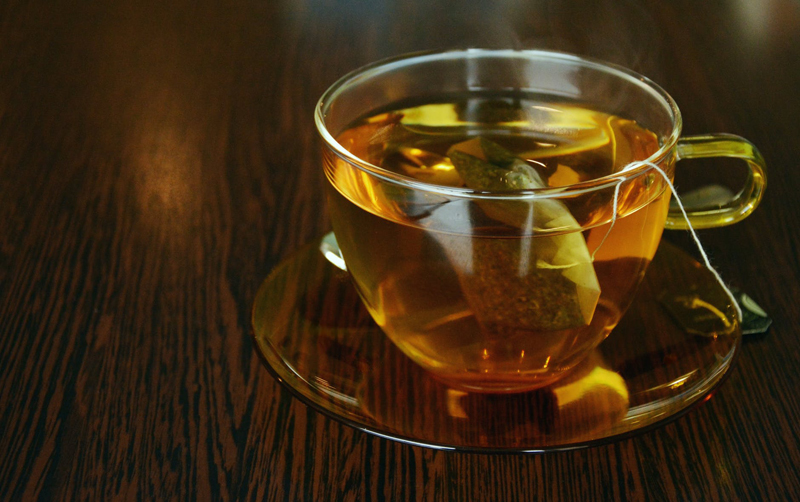 Iced Tea Sno-Cones!

Want a really great way to beat the heat? Want to serve your family something low calorie, good for them and extremely refreshing-who doesn't right? There are many frozen treats that you can buy, but I've included a couple of really great recipes for Iced Tea served a different way. Instead of tea served with cubes of ice, why not freeze the tea and make it into ice instead! Make these recipes in the early morning and serve in the late afternoon or dessert with dinner. This will delight the kids and it can be as grown-up as one makes it too, and you do not need to have a Sno-cone machine either.

Here is a brief history of the Snow-Cone or Sno-cone, depending on where you might be from:

Most sources agree that there were at least two principle players and inventors in the snow-cone history. Starting with the Texas State Fair in and around the year of 1919, a man named Samuel Bart from Dallas sold what he called the snow-cone. By the year of 1920, Mr. Bart came out with a snow-cone making machine; which he then patented.

Shortly thereafter, in about 1934 Ernest Hansen invented what was known as an ice shaver. He also patented that machine. Mr. Hansen was from New Orleans, which has a super long tradition of serving sno-cones.

Some other sources think that snow-cones were around since the Roman Empire when snow was hauled down from mountains and sweet sugars were drizzled on top, thus creating the very first snow-cone. While still others think that New Orleans was making sno-cones by hand using a wood plane in the early 1920's.

Still, in the 19th century the Japanese immigrated to Hawaii. They are quite known for what is called Hawaiian ice. This is shaved ice served with a scoop of vanilla ice cream and tropical fruit flavors.

Snow-cones have a crunchy shaved-type ice with less syrup. Sno-cones are a fine powdery ice full with sweet syrup and served with a spoon or straw.

And finally, granita which is a semi-frozen dessert whose origins are in Italy, served like more of a slushy-type drink. Also comes with a spoon or straw. (Don't be confused with Italian ice which is made like ice cream/sorbet)

Melon-Tea Snow-cone

What equipment you will need:
Small saucepan
Blender
Handheld strainer/sieve

3 tbsp. sugar (can use sugar substitutes if desired)
2/3 C of water
1/3 C of fresh mint or Rosemary
2C of watermelon (cut into chunks-we used unseeded watermelon & that is recommended)
3 to 4 favorite (red) herbal tea bags or green tea- tea bags
Abt 3 C of ice cubes

(*because we are using watermelon use a red herbal that will not clash with the watermelon such as strawberry for ex.)

Step 1. In small saucepan boil the water, now add herbs, and keep this simmering for approx. 2 minutes. Remove from heat.

Step 2. Add the tea bags and let steep for 5 minutes.
Step 3.Discard tea bags, and remove the herbs with strainer.
Step 4. Leave to cool completely to room temp.
Step 5. Add in the sugar & stir to dissolve.
Step 5. Add chunks of watermelon to blender. Puree.
Step 6. Add the watermelon to the tea mixture & freeze for 4 to 8 hours.
When ready
Step 7. Place the frozen watermelon mixture into the blender, add ice cubes one at a time while blender is on. Blend this until the slushy/icy texture forms
Serve directly. Makes approx. 4 servings

Grown-Up Green Tea Granita

The equipment you will need:
2 medium oven proof bowls
Sieve or handheld strainer
A small (8 inch) baking pan
A small saucepan
A fork

3C boiling water
4 tea bags (your favorite green tea any type)
Ginger (fresh peeled is preferred) quartered
½ C honey
3 tbsp lemon juice

Step 1. Boil the water in saucepan. Using one of the oven proof bowls, add ginger and tea bags to the bowl and then pour the boiling water over them. Cover & steep for 5 minutes.
Step 2. Now add honey & lemon and stir.
Step 3. Using second bowl, strain or sieve all liquid (discard the herb solids and tea bags)
Step 4. Cool to room temp. When ready pour this into your baking dish.
Step 5. Freeze for at least 8 hours.
Step 6. When done using a fork shave over the tops loosening chunks and large shaved pieces, put into pretty serving cups and serve with a spoon!

Enjoy Tea as a Snow-cone!



Related Articles
Editor's Picks Articles
Top Ten Articles
Previous Features
Site Map





Content copyright © 2021 by Mary Caliendo. All rights reserved.
This content was written by Mary Caliendo. If you wish to use this content in any manner, you need written permission. Contact Mary Caliendo for details.