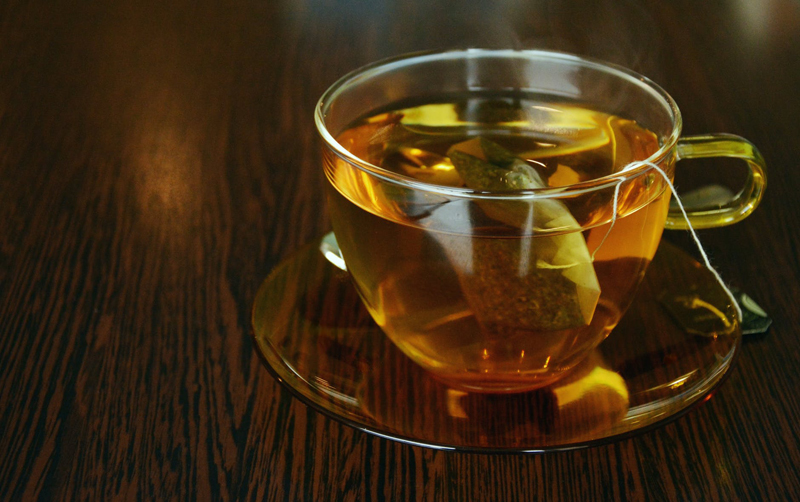 What is Oolong Tea?

Oolong brings us to the country of China where it is most prevalent. Here, in the United States Oolong tea is most often the preferred choice of tea to serve in the Chinese restaurant setting.

Many of my readers have asked over time, what is oolong tea? Oolong is a green tea variety. It does come from a camellia sinensis bush or tea plant. It may also be referred to as Wu Long or wulong tea. You may even hear it referred to as dragon tea. The words Wulong actually means black dragon.

So are all green teas the same and just given different names? No, on the latter but perhaps yes on the first part.Confused? The camellia sinensis tea plant itself has many varietal originations, the climate area of growth is different and will vary from country to country, the cultivating, harvesting/picking process varies immensely, and finally the processing is also very different. So not all green tea is the same even though it is all still green tea!

Oolong tea itself goes through a harsh process after picking. Sometimes, and depending on the type of green tea, it is how the leaves are handled-some so gently one could say the leaves were being coddled!

But with oolong the leaves are intentionally shaken! This will cause the leaves to actually bruise. This bruising sets off color to rush the leaves in the drying process. The leaves turn shades of ruddy reddish brown to slightly yellow hues toward the edges. This happens because the air exposure begins the oxidation process. The fermentation process is after a small period of time, the leaves are then taken to "pan-fry", sort of likening the process to a firing of a clay pot if you will.

The processing of China's oolong is very short compared to other countries that process oolong. The shortness of the process actually stops any further processing, thus making oolong a fragile tea. Oolongs are often "perfumed" or "scented". This simply means that additives such as flowers or buds are added to the teas to make them even more aromatic. The most common and most favored of the scents is the flower Jasmine.

How long has oolong been around and who discovered oolong tea? Some say that oolong has been around since the Ming Dynasty. The Ming Dynasty has its origins in the 16th century. There are many Chinese folk lore tales about dragons, emperors and oolong tea cakes. Oolong tea cakes were once used for currency or used as articles for trade.

There are some written accounts of the Monks of Buddha training the local wild monkeys to go up high into the highest elevations to pick tea leaves off of trees that grew in the high wilderness that were considered wild or rogue.

But today, the Fujian Province continues to be the area of China where not only the most expensive oolong comes from, but it is where the majority is produced. Many other countries also process and have laid claim to having be the originators of oolong, they are Japan, Taiwan, Thailand, Indonesia, Nepal, Vietnam, and Africa.

The same health benefits can be obtained in oolong as with other green teas. The polyphenols have an antioxidant effect on free radicals, boosting immune systems, promoting good digestion, lowering blood pressure, and cholesterol.

Any one claiming that oolong can cause great amounts of weight loss it just isn't true! True that tea drinking in general does promote metabolism to speed up but the extreme claims are not true. Please drink in moderation and do not do harm by "over drinking" tea for weight loss results.

Try an oolong soon!

Enjoy!



Related Articles
Editor's Picks Articles
Top Ten Articles
Previous Features
Site Map





Content copyright © 2022 by Mary Caliendo. All rights reserved.
This content was written by Mary Caliendo. If you wish to use this content in any manner, you need written permission. Contact Mary Caliendo for details.