Hurricane Preparedness and Safety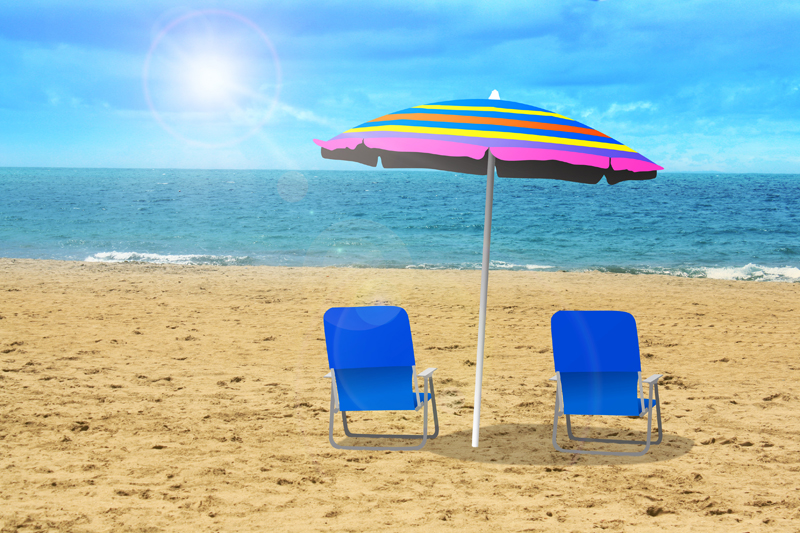 During the weekend of September 9-10, 2017, Hurricane Irma charted a path of destruction across the Caribbean and northward through Florida. At its peak as a category 5 storm, Irma recorded winds of 185 miles per hour and was approximately 400 miles in diameter, big enough and strong enough to impact the entire Florida peninsula. Fortunately, the predictive science for tracking these tropical cyclones is good enough that there is usually ample time to prepare for them.

If you live in a hurricane-vulnerable area, or plan to visit one, here are some tips for preparing for and staying safe during these destructive storms:
• Pay attention to weather forecasts. Currently, hurricane season begins
in June and stretches through the end of November. It is at its peak
during the months of August and September, when the strongest storms
tend to occur. During this period, you should regularly monitor the
tropical weather news. Below is a table for determining the strength of
a tropical storm or cyclone:
Tropical depression (less than 39 miles per hour)
Tropical storm (39-73 mph)
Category 1 hurricane (74-95 mph)
Category 2 hurricane (96-110 mph)
Category 3 hurricane (111-129 mph)
Category 4 hurricane (130-156 mph)
Category 5 hurricane (157+ mph)

• Stay informed about local conditions and preparations. Have an
evacuation plan if you are told to leave. Local disaster-management
officials receive up-to-date information from the National Weather
Service. If you do not plan to leave your community, you should know
where the nearest storm shelter is located, especially if you have pets
or special needs. Not all shelters are equipped to handle animals or
those needing extra care.

• If you are near the seashore, stay out of the water. Even though a
hurricane may be far away from land, its winds can produce heavy surf
with dangerous rip currents.

• Gasoline is often in short supply during large evacuations. Make sure
your vehicle is filled with fuel well before you may have to leave.

• Be sure to have enough cash on hand to get you through the crisis.
Widespread power outages during disasters preclude the use of ATMs or
charge card scanners.

• Have chronic medications refilled in advance of the storm if there is a
chance you may run out. These should be part of your emergency kit. It
should also include first-aid supplies, batteries, flashlights, and a
battery-operated NOAA weather radio.

• Have a portable file of important papers and documents in a waterproof
container you can carry with you should you need to evacuate. This can
be as simple as a plastic zip-lock bag.

• Charge your electronic devices, such as your cell phone, before the
storm. Post-storm power outages can make this problematic.

• Have enough food and bottled water to last at least 3 days for each
person in your household. The amount of water you will need is 1 gallon
per person per day. Also, store some water in tubs, sinks, or buckets
for bathing and toilet flushing in case of a water cutoff.

• Pre-storm preparation outside your house should include trimming trees
and bringing inside small objects, such as lawn furniture, flower pots,
and trash containers. These can become flying missiles launched by the
wind. You should also shutter your windows.

• If using portable generators or gas grills during power failures, it is
important that they be placed outdoors in a well-ventilated spot. Never
use them indoors. After hurricanes, there are stories of people dying of
carbon monoxide (CO) poisoning from improper placement of these devices.
CO is an odorless, colorless, but deadly gas.

Hurricanes are always inconvenient and scary events, but being prepared will help to enhance safety, build confidence, and allay fears.




Related Articles
Editor's Picks Articles
Top Ten Articles
Previous Features
Site Map





Content copyright © 2022 by Georgiana Kurtz. All rights reserved.
This content was written by Georgiana Kurtz. If you wish to use this content in any manner, you need written permission. Contact Georgiana Kurtz for details.