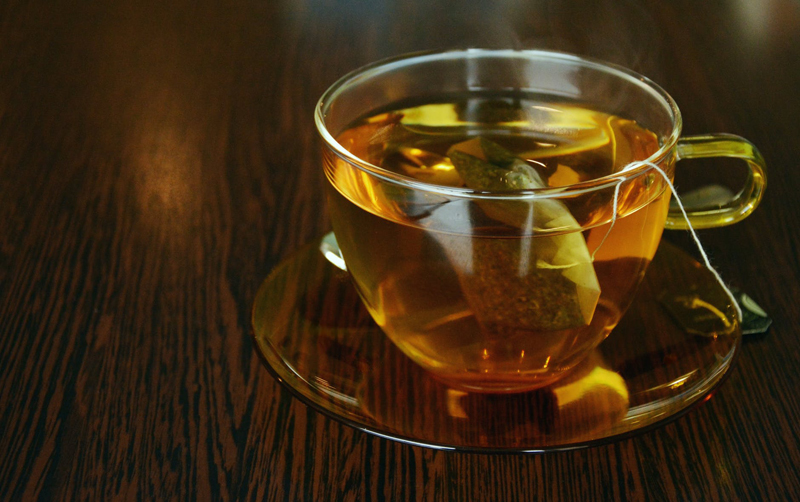 Cooking With Green Tea

While most of the country and even around the world are still experiencing warm weather, cooking on the grill is not out of the question. But I am already looking toward the inside of the house and that also means cooking indoor too!

It was only a short while ago that new cooks began to emerge on the scene. They experimented and had a ton of tastings. This branded these new chefs as eclectic or experimental or even a foodie chef. They were willing to push boundaries and explore the tastes of foods from around the world and these chefs also had an understanding of what people (their target audience) wanted to eat.


These so-called experimental chefs were creating. They were adding dimension to your otherwise normal tasting faire.

And then came green tea. And for chefs everywhere adding the tea to recipes was simple enough to do. What could be more healthful?

Here is a recipe for a main entrée using tea.

Ginger Lime Salmon Ala Green Tea:

What you will need:

1 small pot
1 large pot w/lid or deep skillet w/lid (about 6 C capacity)
1 slotted spoon
1spatula/spoon

Ingredients:

Approx. 2# of salmon fillet (or pieces/ equal to 1-2#)
2 tbsp. of Sea Salt
2 limes (cut into 4 halves)(*Please use regular size limes Key Limes are inappropriate for this recipe)
4 to 6 tbsp. of green tea
6 tbsp of honey
4 pieces of ginger (peeled, and chopped)
9 Cups of water

So here's what to do:

Taking the large pot and then filling it with almost half of the water. But reserve about 2 C of that water. Now squirt the water by squeezing the lime directly into the stock pot and then please put the "spent" limes into the large pot.
Now add: The honey (please reserve 1 Tbsp for later.), the sea salt, and fresh chopped ginger. Bring this pot up to a boil. When you have full rolling boil, reduce the heat, cover, and let simmer for about 10 minutes.

Now Second, remove the pot from the heat. Take about 4 oz. or ½ C of liquid out of the pot for later. Add into the simmered water, the green tea. Let this green tea steep for about four to five minutes.

Now take the salmon pieces and very gently place them into the pot of water. Cover this pot and cook for approximately 7 minutes, or until the fish feels firm to the touch.

For the glaze/sauce:

Now starting the smaller pot, add the reserved liquid, the reserved honey, and the remaining lime (squeeze into water) zest the peel. Simmer this pot now on a low-heat setting for about nine minutes.

This process causes the sauce to reduce and become thicker.

This sauce can then be drizzled over each piece.

Serve with some rice and/or asparagus.

So these chefs's blazed a trail of those that were before them. These chef's also figured out that they had become a source of new creations as well as new flavors too. Enjoy being a trail blazing chef in your personal kitchen as you add teas into your recipes!



Related Articles
Editor's Picks Articles
Top Ten Articles
Previous Features
Site Map





Content copyright © 2021 by Mary Caliendo. All rights reserved.
This content was written by Mary Caliendo. If you wish to use this content in any manner, you need written permission. Contact Mary Caliendo for details.